Nowadays, most of the smartphone manufacturers are providing a good battery specification with fast charging or wireless charging features. But most of the smartphones are unable to provide a good battery life that means a full working day or more than this. However, some of the bigger battery-powered smartphones provide longer battery life for a first few months. Then after receiving a firmware update, all goes down suddenly. This happens with most of the Android users in these days. OnePlus has released two new flagship killer devices. The OnePlus 7 and OnePlus 7 Pro handsets are so good in terms of the specifications, features, and price point. But as an Android smartphone, it may get these types of issues in the future. Here in this guide, we'll provide you brief and easy ways to fix battery life issue on OnePlus 7 and OnePlus 7 Pro.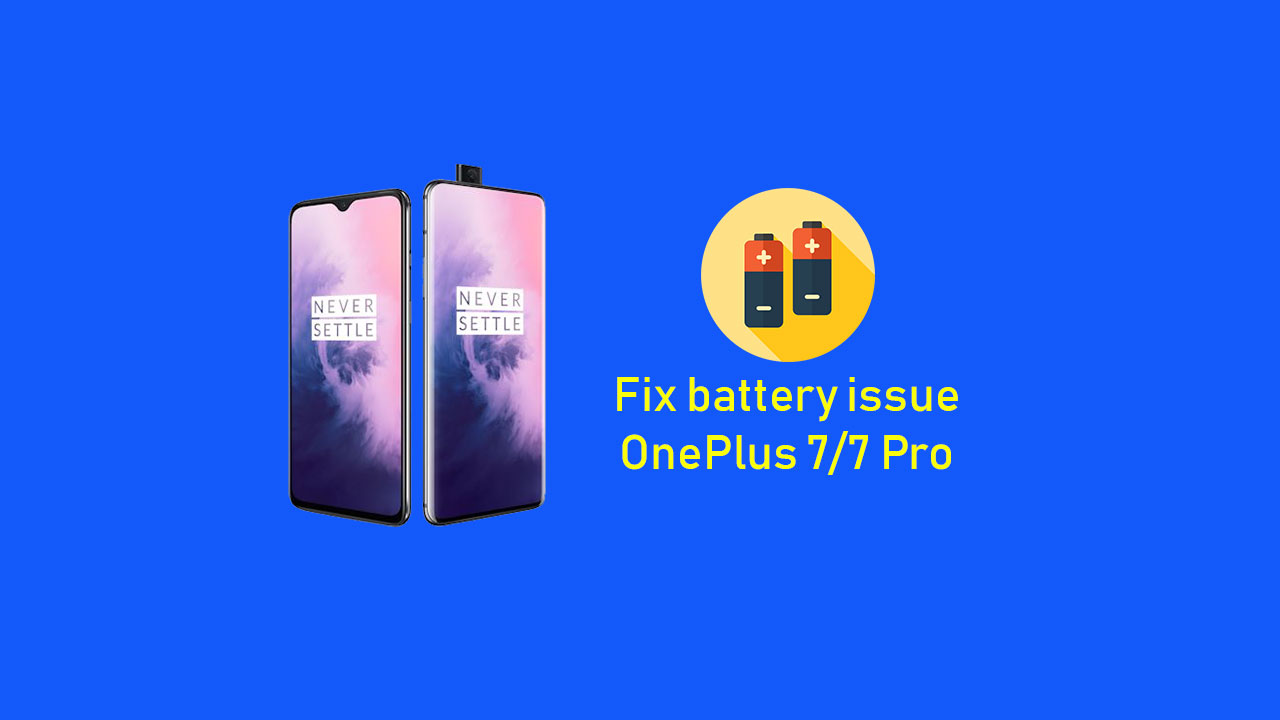 One of the main concerns of today's smartphones is the battery backup issue. People mostly prefer battery and camera-centric devices which gives a great screen-on time of at least 1-day battery life and good camera quality. While the previous generation OnePlus 6T packed with a 3,700 mAh battery just like OnePlus 7. But recently, the OnePlus 6T received an OTA update and the battery backup now drops significantly.
We talk about OxygenOS and its features or smoothness just like a stock Android. But OxygenOS needs some improvements in system updates yet. Here we will discuss how to fix Battery life issue on OnePlus 7 and OnePlus 7 Pro. We will cover some troubleshoot methods which may help increase battery backup on your device.
Steps to Fix battery life issue on OnePlus 7 and OnePlus 7 Pro
Sometimes, we prefer to see everything clearly and brightly on our devices and we increase the brightness. Make sure to reduce the screen brightness up to standard. This will save your battery juice as much as longer.
Check the background running system or third-party apps/services to know whether any app consuming so much battery or not.
Turn off Google Maps, GPS, and Bluetooth (if unusable) to reduce consistent battery drainage.
Turn off the mobile data or mobile hotspot (if possible during unused) to reduce battery drain.
Check and make sure that the phone battery is not faulty at all.
Sometimes, your device hardware/board gets affected by any reason and your battery juice reduced so much. It causes the device heating issue as well.
If you're an avid user of a mobile camera for taking pictures or recording videos for a long time or frequently, your device battery will drain drastically within a few hours.
Try to clear your device cache and temporary files. It may help your device battery to live longer. If possible, you should go for an Anti-Virus application to scan your device regularly to check any virus or malware.
Hope this guide will help you a lot. Feel free to comment down below your issues or thoughts.