Have you noticed that your computer is processing at a slower pace; when you are working on important work! Your PC suddenly crashes. Are you wondering about what is the problem behind all this! Then, you should find out about beserver.exe, which is behind all these problems.
When you open your Task Manager to investigate your troubles, you will find beserver.exe hiding in the taskbar menu. Now, you must be having a ton of confusion. What is beserver.exe? Why is it running on your computer, and why is it causing you trouble? Continue reading, and you'll find all your answers.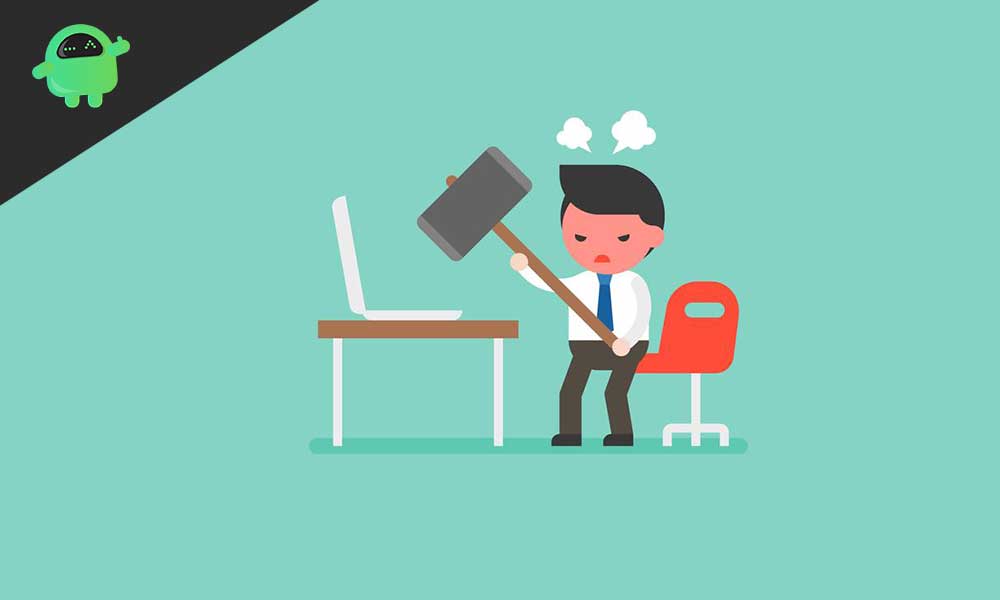 About beserver.exe:
It is a necessary component of Veritas Backup Exec. It is responsible for all your backups. When you start the Backup Exec 7.x/8, x Server on your computer, the commands will execute on your PC. For these reasons, the file is usually loaded into the main memory (RAM), and it runs there as a Backup Exec 7.x/8.x Server process. The process is safe. So, don't worry about beserver.exe doing any harm to your computer. Then, you must wonder what is causing the trouble?
Reasons for crashing:
The reasons behind beserver.exe crashing on kernelbase.dll given below-
Outdate version of Backup Exec 7.x/8.x
Corruption present in your Backup Exec 7.x/8.x server
Anti-virus software that is not compatible with the beserver.exe
Fragmentation on your hard drive
Before eliminating beserver.exe, you must go through some solutions on how to fix this issue. Here are some solutions that may solve your problem.
Disabling antivirus from your system
We have discussed earlier that the antivirus software can be the reason for Backup Exec 7.x/8.x crashing. So, you should consider temporarily disabling the antivirus from your system. If it solves the issue, then it is clear that the problem was with your antivirus software, and you should consider changing to more reliable antivirus software for your computer. If the issue persists, then go to the next solution.
Fixing the hard drive
The issue can also arise due to fragmentation on your hard drive. We have given a simple tutorial on how to defrag your hard drive, follow these steps given below.
Go to the Search icon from the taskbar.
Then you have to type "defrag" (no quotes) in the search bar.
Click Enter.
Select the "Defragment and Optimize Drives" option.
Choose the hard drive you wanted to defragment.
Now choose "Analyze."
And you can check the percentage of the fragmented files from the results.
If it is below 5℅ then proceed you the defragmentation on your hard drive.
Click on the Optimize tab and start defragmenting.
It is a time taking process. So, you should wait until the process is complete. Then, see if the issue gets resolved.
If the crashing doesn't stop, then try the next solution.
Windows Update
Any outdated or corrupted beserver.exe file can cause problems. By updating your Windows, you can get rid of the issue. Follow this guide on how to update your Windows update step by step.
Press Windows key + I
Open the Settings app and choose Update & Security from the options.
Now go to the Windows Update from the left-pane menu.
Then choose the Check for Updates option.
You should download the available updates you see there.
This downloading update takes some time. After installation, your computer will restart.
Check if the problem is still coming after updating your Windows.
If yes, then try the last option.
Uninstall Backup Exec 7.x/8.x Server
It is a necessary program. But if your computer keeps crashing, then you should consider uninstalling it. It's not like your computer will stop working without it. So, follow the steps given below and remove beserved.exe from your system.
Press Windows key +R, the Run dialog box will appear.
In the Run dialog box, type "appwiz.cpl"
After pressing Enter, you'll find a list of all the installed programs present on your computer.
Choose the Backup Exec 7.x/8.x Server and right-click on it.
Now, choose Uninstall.
After the uninstalling get completed, restart your computer and see if it is running smoothly.
You need your computer to work smoothly and fast so that you can do well on your job. If your computer starts freezing or crashing, it will delay your work. You learned how this issue is happening because beserver.exe keeps crashing on kernelbase.dll. But before uninstalling Backup Exec 7.x/8.x Server, you should try the other possible solutions.
Beserver.exe is a non-system process. It is produced from software installed on your system. It is required to ensure that your backups are up-to-date. If you are dealing with the same issue and don't know how you should deal with it, then you must go through all the solutions given above. And see which one works for your computer. If you have any queries or feedback, please write down the comment in the below comment box.