Smartphones have changed the human life in the 21st Century. It also creates a unique and addictive habit to stay with mobile devices every time. You can't think your daily life without a smartphone nowadays. Whereas, the technology and development regarding mobile devices are going higher and higher every day. Even a flagship smartphone become outdated within 1-2 years right now in terms of the technology and hardware capabilities. Meanwhile, most of us frequently use Bluetooth or Wi-Fi on our devices very frequently. OnePlus recently launched its two new flagship killer models of OnePlus 7 and 7 Pro. But the connectivity issues are quite common in any smartphones. Here in this article, we will share with you the common connectivity issues of OnePlus 7 and OnePlus 7 Pro. Additionally, we will also provide a guide on how to fix Bluetooth issue on OnePlus 7 and OnePlus 7 Pro.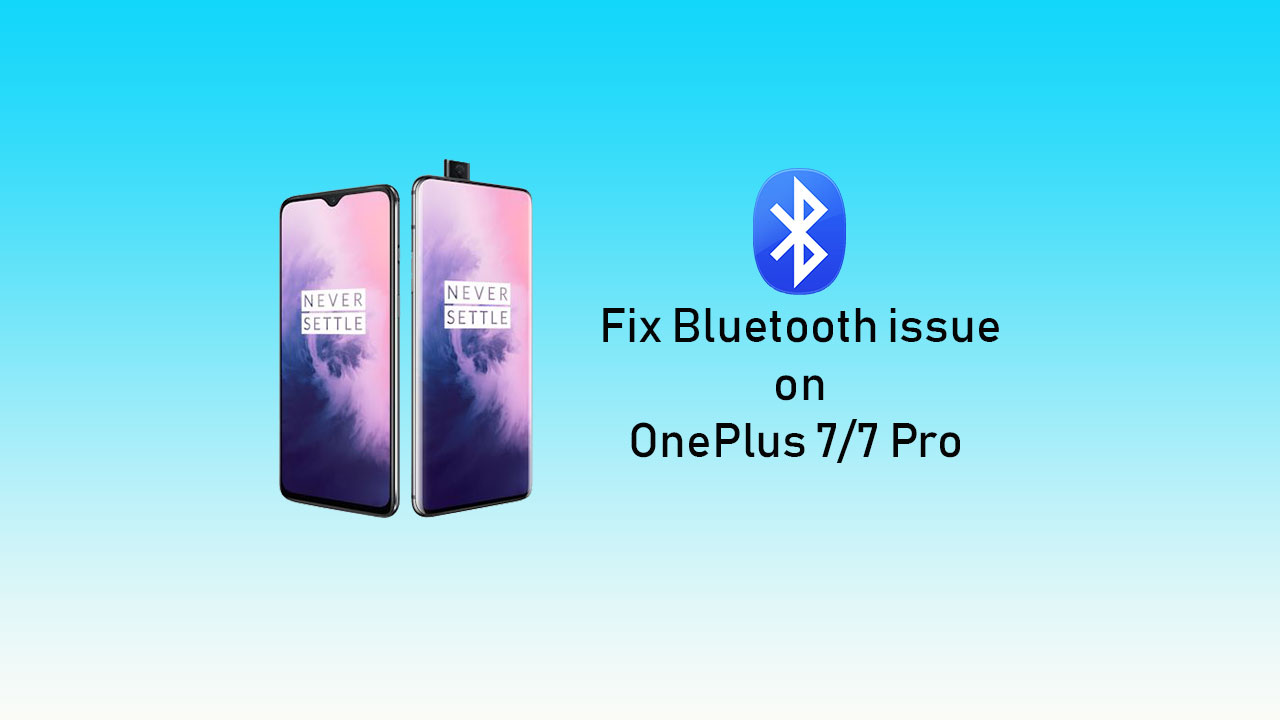 OnePlus devices are very much focused on performance and stability in terms of the affordable price tag than any other flagship devices. OnePlus also offers dedicated customer support, monthly updates, and security patches, etc. But still, there are some issues which can be fixed by using some tricks or tips on your any Android device. These common category issues like Bluetooth, Wi-Fi, or battery draining issue are quite usual on most of the devices. Here we will discuss the Bluetooth connectivity issues and how to fix guides below:
Bluetooth Issues and Fixes on OnePlus 7 and OnePlus 7 Pro
An older version of Bluetooth can't be compatible with all gadgets every time. You need to upgrade your Bluetooth version.
If you're using your device in safe mode, it can disable the Bluetooth. Therefore, you can't use it. Boot into normal mode.
If the Bluetooth devices aren't close enough to transfer the data smoothly, your device Bluetooth can't connect. Try to keep the pairing devices closer.
If your device security is disabled, you can't use Bluetooth sometimes. Check and whitelist the Bluetooth connectivity.
If your device Bluetooth and Wi-Fi both are enabled and connected for a long time, it may conflict some issues. Try to turn off your Wi-Fi and check again.
Sometimes the Bluetooth connection visibility may be hidden. Try to restore the visibility from Bluetooth settings.
Improper way of pairing with other Bluetooth devices may cause the connectivity or pairing issue in the future. You should delete the older added device list from Bluetooth settings and try again to pair properly.
Enable 'Make this device discoverable' option from the Bluetooth settings at first after turning it on.
If your Bluetooth is enabled but can't search for the other Bluetooth devices, you should clean device cache or Bluetooth cache for once. In order to do this, go to Settings > Applications > System Apps > Bluetooth > Clear cache and data. Additionally, you can reboot your device into stock recovery mode and wipe device cache.
If the issue still persists, you should perform connectivity reset from the Settings > System > Reset > Reset Wi-Fi, mobile, and Bluetooth. This may help you to solve the problem. Otherwise, you can perform a full factory Reset of your device as well.
Sometimes, your device Bluetooth antenna may not work properly. Check the Bluetooth antenna also.
Sometimes, you don't provide a correct password or choose a correct device name which leads to connectivity failure. Check the device Bluetooth name and passcode properly.
Keep in mind that Bluetooth issue won't affect your device performance or data.