If you get stuck in an unfamiliar location, it can be quite tough to ask for directions from a stranger. For this reason, every device nowadays have GPS included. It's an obvious feature that you expect every device to have. GPS, the Global Positioning System, lets your phone use navigational apps, such as Google Maps and other location services tagging your geographic location across them. It's incredibly frustrating when your GPS is not working on your smartphone. It can be anything from the GPS not working at all showing a wrong location. Many factors influence the quality of the GPS signal. It can be the ROM, the device, the configuration, and the software play. If you are stuck in such a situation, don't panic. Scroll down this article to fix Hisense GPS problem.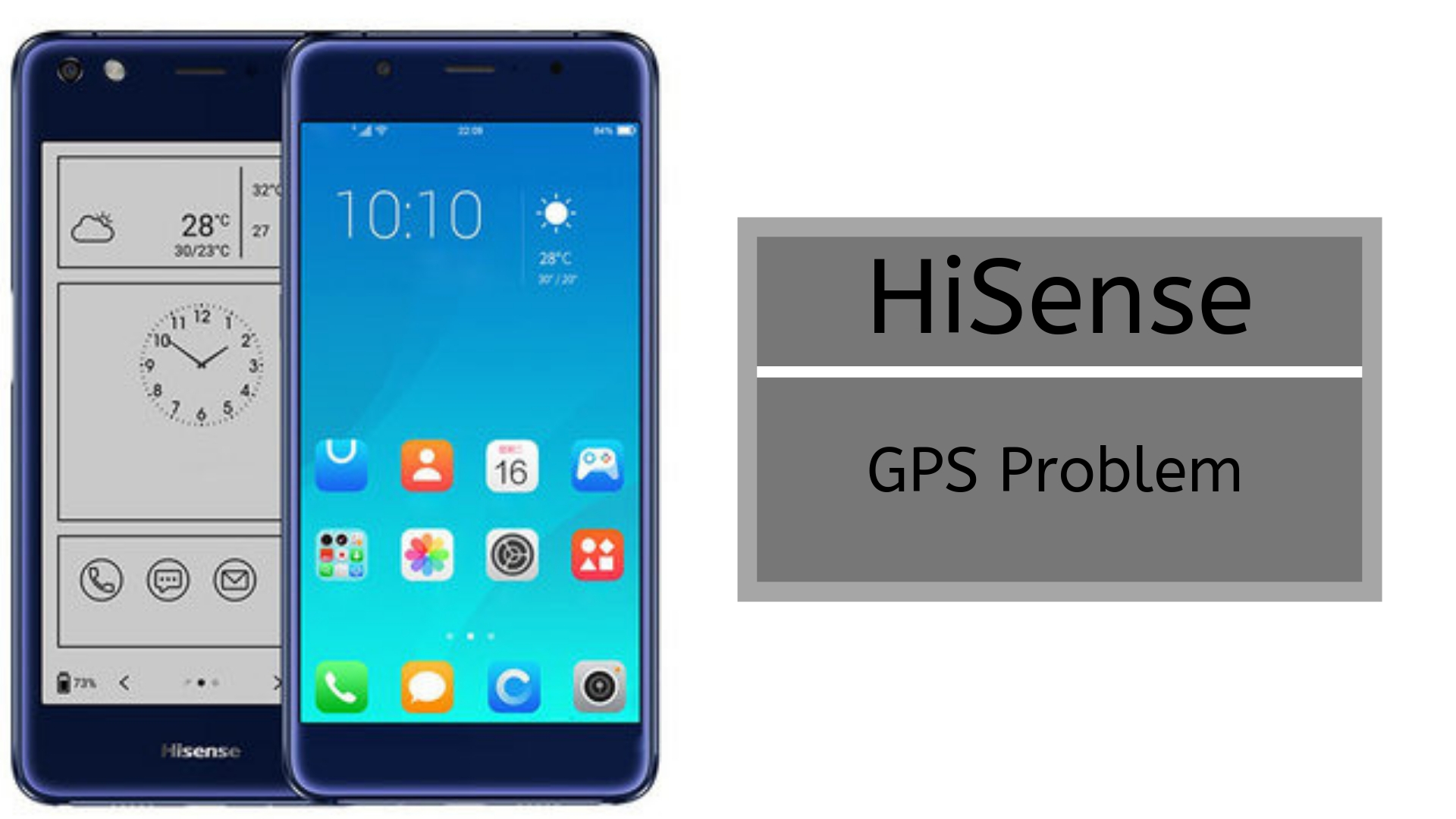 How to Fix HiSense GPS Problem?
Method 1: Toggle GPS
Turn OFF your GPS for some time, say 30 seconds, then turn it ON and allow it to search for the location again. It helps to fix any software glitches or temporary issues that might have occurred, the same as in the situation when you find your device encountering Wi-Fi issues. Toggle for few times and this must be enough to kickstart the GPS service.
Method 2: Toggle Flight/Airplane Mode
As summoned, it a switch to turn your network connectivity ON/OFF. Many users find it useful to toggle the flight mode on their device to kickstart GPS. Switch it ON. Wait for 15-20 seconds before switching it OFF. This allows network connections to start again.
Method 3: Reboot the device
This fixes many problems. It may be a possibility that your GPS didn't start even if you turned it ON due to a software glitch during the startup. Try a reboot of your Android device and try using the GPS again. Often users find this as a fix to GPS problem.
Method 4: Turn on Improved Accuracy Mode
It uses a bit more battery than normal. Improving accuracy gives a more precise performance at the cost of battery life. Navigate to Settings>>Location. Ensure that location services are ON. Select Mode from the options and then choose 'High accuracy'. Undo this it later when you don't need to use GPS anymore in order to save battery.
Method 5: Try Going Outside
GPS basically needs good network connectivity to access your location. It demands an unobstructed, clear view of the sky to work properly. As mentioned above, your phone's quality too determines GPS performance and efficiency. If you think you have a phone that might not be of good quality, try this easy fix.
Method 6: Remove obstacles
GPS needs to be able to detect satellites, which can be obstructed if a metallic object is blocking your GPS signal. Even your phone's case can cause an obstruction for the GPS. Radio signals are easily obstructed even with the phone case or cover made up of objectionable material. Obstacles can also be walls or other surfaces which is similar to the way a Wi-Fi signal gets obstructed. Ensure that any such interference is removed for the proper functioning of GPS.
Method 7: Turn OFF power saving mode
Power Saving Mode disables some functions like Wi-Fi and GPS. It may be helpful when you are trying to save battery but if you are trying to use your GPS, you must disable Power Saving mode. Turn OFF the power saving mode by navigating to settings to check if the GPS is available and working properly or not.
Method 8: Clear cache data
Uncleared or accumulated cache files hamper the system's performance and can be a cause for charging problems. They may even result in bugs that can cause the system to freeze, flicker, Wi-Fi not working problem and what not. For manually clearing app cache, Open Settings>>Applications and then find the downloaded apps. Tap on every app individually to clear its cache memory. You are also required to clear the storage cache. For this open Setting>>Storage. Find clear cache and tap on it to erase all cache.
Method 9: Update applications and OS
Apps such as Google Maps or any other mapping service that has access to GPS must be updated. If you happen to have delayed your updates, there is a possibility that the phone's maps are outdated which may be causing the errors in identifying locations accurately. This can be done by heading to the Google Play Store, searching for the required app and check if an update is available. You also need to check if there is an OS update available on your smartphone. Check by navigating to Settings>>About Phone>>Software Updates.
Method 10: Refresh GPS/A-GPS
The A-GPS, Assistant GPS, data enhances the GPS performance of your device. Refreshing both GPS and A-GPS may fix issues. For this, open Settings>>Apps>>All>>A-GPS to clear data and cache to fix the issue. You can also use apps such as GPS Status and Toolbox App to check GPS performance and make necessary changes to make your GPS more efficient.
Method 11: Recalibrate the GPS
A non-calibrated compass may lead to inaccurate location information by GPS. You may need to recalibrate your GPS using a compass app which is often residing in your smartphone. Open the Compass app. Watch the animations or read the instructions. Follow the same in order to calibrate your compass.
Method 12: Perform a hard reset
This should be the last and final fix you can try. Always get a backup of all the data because the factory reset option results in your all data to be lost permanently. Follow the Methods below to perform a hard reset:
Turn off the phone.
Press and hold the Power key and Volume Up key simultaneously.
Hold the combination until an Android system recovery screen appears.
Use volume keys as navigator to highlight the "wipe data/factory reset" option and then use the Power button to make the selection.
Unfortunately, if none of the above methods works, you have no option but to approach the service center of your smartphone. Your issue could be probably a hardware-related one which can only be fixed by a technician or the smartphone manufacturer. Make sure you do not approach a third-party repair service in order to prevent nullification of your smartphone's warranty.
Method 14: Invest in an external GPS receiver
If you are often in areas where there is a weak signal causing GPS problem such as rural areas, you can invest in an external GPS receiver. It would provide accurate results every time you use it. It can be charged and paired with your phone via Bluetooth. Do this investment if you really feel a need for using GPS frequently. We hope that these methods curb GPS problem on your device for sure.