Smartphones manufacturers have truly made many advancements when it comes to hardware and software configuration of the devices. However, no matter if you buy a high-end smartphone with a three digit price tag or an entry-level smartphone costing less than half of what an entry-level high-end smartphone would cost, still there are "Issues" that needs to be tackled. Android rules over the smartphone market since the majority of smartphone manufacturers use it as their operating system. Although Android is a great OS that works pretty great with abundant apps in the store to use, it is prone to errors. One such error is "Unfortunately message has stopped". Now, this may sound common for some people or it could be a serious matter for someone who relies on messages rather than social media platforms like Facebook and Whatsapp. Most importantly, we still receive OTPs while making a transaction, important news, and circulars, etc via messages which makes it a crucial app on your phone.
If you are one of the many people who has been noticing the error "Unfortunately message has stopped" error on their Android smartphones whenever they try to access the default built-in app, here is an elaborated post on what is it? How does it take place? & most importantly, what steps you should take to curb it?. Firstly, you need to understand that the default Messages app which comes pre-installed on every Android phone is an app and thus, it can develop bugs or crash due to number issues. This might not trigger any serious problem since it is a built-in app, it is also connected to the firmware which means, if this error keeps popping up, there could be a chance that the firmware has developed bugs or has got impaired due to one or another reason.
In this post, we have specified several steps and measures that you need to follow in order to retrieve and use the default message app on your phone with ease. It covers both app and firmware troubleshooting techniques that will fix the error "Unfortunately Message has stopped". So, let's dive into the fact.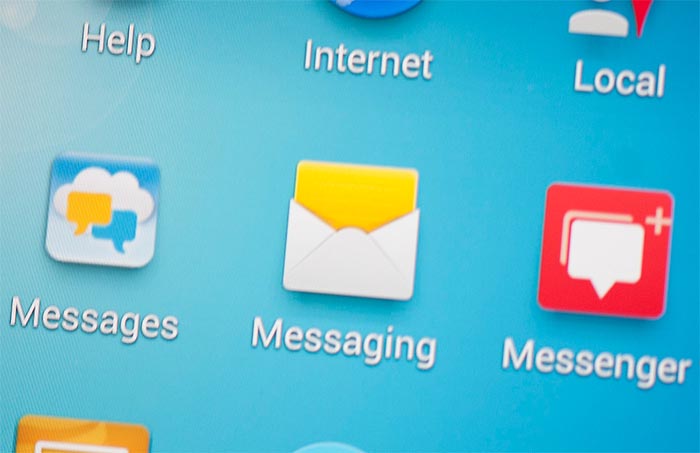 How to fix unfortunately message has stopped error on any Android phone?
Here are some basic and some advancements tips, tricks and troubleshooting techniques that you can employ in order to curb the issue without any hassle. Note that it is applicable to all the Android smartphones where only the monikers might change but the overall procedure remains the same.
Use it in the safe mode
Safe mode is a diagnostic partition in your smartphone where users can make a diagnosis of the system and apps installed which includes both pre-installed and downloaded. Safe mode usually restricts the user from using third-party apps since it is disabled along with Bluetooth, wifi and other services that might hinder the diagnosis. Once you enter into the safe mode, you can check if you can access the messaging app or not. In most of the cases, one or more third-party apps crash the messaging app due to one or another reason. This is where the safe mode can be vital since as earlier, it disables third-party apps and thus, allow the user to test message app in isolation.
How to enter into the safe mode?
First of all, switch off the smartphone and let it be idle for few seconds.

Then, press the power button and hold it until the company or Android logo doesn't appear on the screen.

Once it appears, release the power key and press Volume down key immediately in order to enter into the Safe mode.

You can verify if you are in the safe mode or not by looking at the left bottom of the screen.
Now, check if the message app starts without any error or it starts but ended abruptly with an error. But how to contemplate the reason behind it? Listen, if the message apps don't run in the safe mode, the message app is particularly the culprit of producing such an error. Thus you need to follow other procedures to get rid of it. However, there is another side of the coin too. What if the messaging app opens up and runs smoothly, here you can say that the culprit is any other third-party app or apps that you recently installed and these are causing the messaging app to close abruptly.
Since you are in safe mode, you need to check which third-party app is causing the issue. Thankfully, Android allows the user to check the safe while in the safe mode.
To do it, first, open the Settings app on your phone and proceed to the section "Apps".

Next is to tap on the 3 dots icon or scroll towards "Downloaded" apps.

Try and remember to uninstall apps that you recently downloaded and after which the messaging app started crashing.

Tap on the selected app and then press the "Uninstall" and its over.

Now, open the message app and check if the problem is fixed or not, if not, repeat the same proceed with another third-party app you downloaded.
Don't worry if you have removed most of the third-party apps but still suffer from the same issue because other troubleshooting tips and tricks specified below can work wonder.
Clear Data and Cache of Messages
Android users know very well that cache memory can have a serious toll on their phones. To simplify its definition, it is a temporary memory created by the system when user open and use an app or other software, firmware or system which stores user's session so that whenever the user tries to open that particular app or software again, the system can directly process the request faster than earlier. It is one of the best features of cache memory, however, it has a flip side too. Cache memory starts piling up on your phone which can cause problems ranging from screen freezing, flickering, app crashes and much more. This is why you are required to wipe out the cache memory manually if you aren't using any third-party app to do it with for yourself. This particular trick is based on cache data and memory particularly for 'Messages' app and how to clear it.
Open the menu on your phone and go to 'Settings'.

Next is to proceed to the 'Apps' section and then find the default 'Messages' app installed on your phone.

Tap on it and you will see details on cache and data displayed on the screen.

Now, tap on 'Clear Cache' and then tap on 'Clear Data'.

Press on 'OK' or 'Accept' button when the dialog box appears on the screen prompting the user to confirm it.

Now, open the Messages app and check for yourself if the problem is fixed or not.
Wipe Cache on Storage
You have already seen how to delete cache memory for the pertaining app. But there is a pile of the cache memory that builds up on your system and needs proper disposal. Since the cache is a major problem, it has been associated with various issues such as well the apps crashes abruptly, screen freezes or becomes unresponsive or starts to flicker, then there are issues with the performance where the phone will start delaying the processes instructed. For instance, if a calling app took barely a second to pop up, excess cache storage can increase the delay to more than 5 seconds or even more if the ROM memory isn't proportionally empty to make up for the used RAM as cache memory.
The process of deleting cache from storage is very simple and follow the step procedure as when you delete cache for a particular app, however, there is a slight difference. Here's how you can do it.
Open the Settings app on your phone and then, tap on the Storage option.

Let the system calculating the memory in use.

Locate the Cache Storage and tap on it as soon as the system contemplate how much cache memory is available.

Accept by hitting on 'OK' button and the cache memory will be deleted then and there.

Restart the phone to start the system afresh.
Use third-party Messaging app as an alternative
We understand that even after 'Messages' app is not used much, it is important since you will be receiving important notices and information through it. Thus, until you get it fixed by yourself or get a professional to help, use an alternative messaging app from the Google Play Store. There are hundreds of apps available in Play Store where you just need to type and find Message apps and there you have it.
Open Google Play Store and type "Message App".

Scroll through the list of resultant apps and tap on the one you want to you as an alternative.

Tap on "Install" button and accept the permissions when prompted and you have it.
Wipe cache partition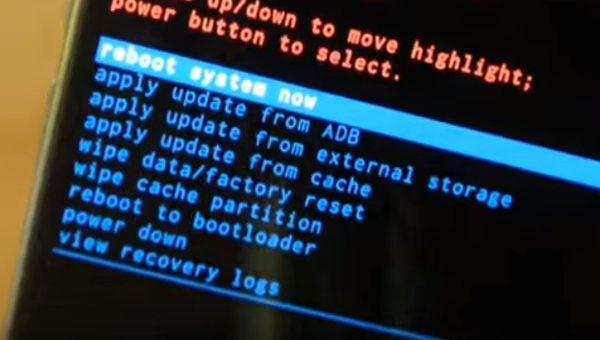 Another troubleshooting technique concentrated on wiping the cache memory completely. This is an advanced method where you can wipe off corrupt system cache on your phone. A user without proper knowledge about the root access and cache files cannot access each cache file individually. Thus, this method proves to be vital as it deletes all the cache content stored on your phone and allow the system to create a new cache which isn't corrupt to cause app crashes.
You need to go to the recovery mode for which, switch off the phone first.

Now, tap on the Home button/power button and Volume Up key for 30 to 50 seconds depending upon the make, model, and OS version.

Release the buttons once the phone vibrates or displays an Android logo on the screen.

Next step is to scroll down using Volume Down key to the feature named 'wipe cache partition' and then, select 'yes'. Note that you will have to press the power button whenever you want to select an option in the recovery mode.

Once the process is over, reboot the device and check if it's working properly.
Reset All Settings (Reset feature)
If all the previous method fails to rectify the issue "Unfortunately message has stopped", this method can surely help you out. However, it deals with wiping off not just the cache or unwanted memory fields, it also eradicates photos, videos, audio, contacts, third-party apps and all other data that you stored on your phone. According to various users, resetting their device has helped them fix this issue and therefore, this method has made its way on this list.
In actual, the system goes back into the factory settings once the user resets it which means no firmware issues, errors caused by firmware or apps, etc. To counter its downside that is deleting all the user data, you can keep a backup of the files you want either on the Google Drive or you can store it in your computer, external drives and even other phones. Here is how you can reset the phone using the reset feature.
Ensure that you remove the SIM Card and the memory card before commencing.

Firstly, tap on the home screen and zoom towards the Menu.

Now, click on the Settings feature on your phone and select 'Backup and reset'.

Tap on the backup button if you want to store anything and then, tap on Reset All Settings to start the resetting process.

Proceed with the guidelines given, feed the PIN or password you had kept for your phone and then, hit the button 'Delete Everything'.

The process takes few minutes to complete and required a minimum 20% or more to ensure that the system processes the reset request hassle-free.

Simply reboot the device when the procedure ends.
FDR – Master Reset (Hardware Keys)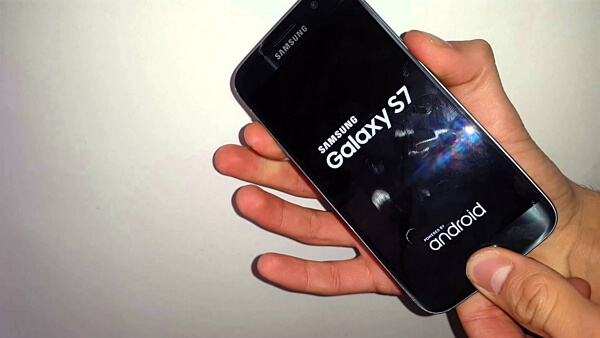 This particular troubleshooting method is the same as the previous one, however, the procedure is different and gives you plenty of other options to try. You need to boot into the recovery mode where there are several options available that will be of great application.
To enter the recovery mode, ensure that the phone is completely switched off. Let the phone be able for some moments before following the next step.

Press the home button or power button and volume up key together and hold it firm. Note that the button configuration can differ.

Once the display shows the Android logo and it vibrates, gently leave the keys and let the smartphone initiate the recovery mode.

Here, you need to use the power button for selection and Volume Up or Down key for scrolling whichever is stated on your version.

Scroll towards the option "Wipe data/factory reset" and then, tap on "Yes – delete all user data" and use the power button to make selections.

The system will reset itself which can take between 2 to 5 minutes.

Once you get the confirmation of successful reset, you can either reboot the system or check out the other features available such as updating the firmware using an update from sdcard or your built-in memory and so on.
Here are few troubleshooting techniques that we deemed worthy to fix the issue "Unfortunately message has stopped". We tested all these tips which worked quite well during our test. Do let us know if your messaging problem solves following these procedures or not. We will come up with new Android & iOS tips and tricks in a while. Meanwhile, relax and read more at GetDroidTips where you can get plenty of information on smartphones, easy to understand how-to guides, and much more.