TikTok has garnered over 1.5 billion users after it's popularity exploded worldwide. This means that tens of millions of people are active on TikTok at any given time searching through the vast database of videos made by people they know and others. It's fairly simple since you just need the TikTok app on your phone to access the videos and there you have it. The thing is, it is fairly common for apps like TikTok to crash either due to issues with the phone or any component that is working to keep the app open or it could be a fault at TikTok's end such as server failure, etc.
There are numerous issues under this category of which, one is if TikTok unfortunately stops or crashing error on your phone which basically means something went wrong on your end. Thus, here are a few ways you can fix the issue preventing you from accessing TikTok on your phone.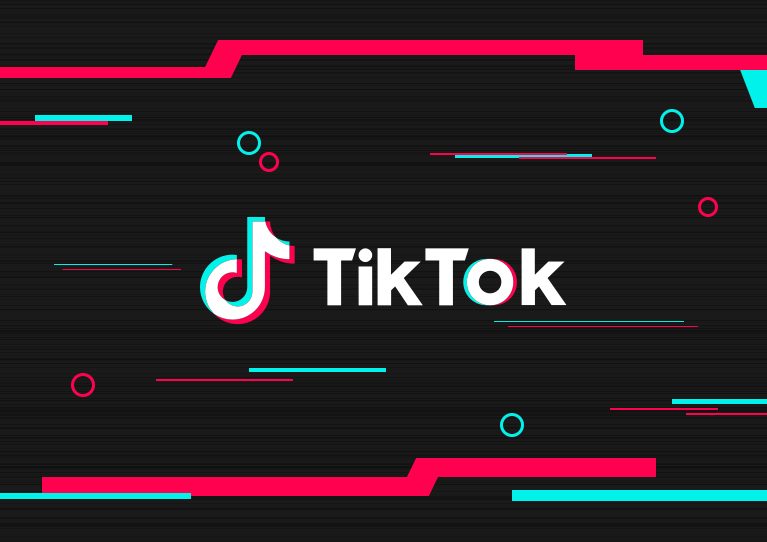 How to fix "Unfortunately TikTok has stopped" or "crashing error" on any phone?
Although this guide on how to fix the two most common problems that occur on using any app is basically for Android, most of these methods can be used on iPhones as well.
Force stop the app
This is a fairly common method to fix any abruptly crashing app or if the phone shows that the app has unfortunately worked. Note that there are many underlying reasons and this method could prevent at least one if not all reasons the app may become unresponsive when you try to open it.
The method is simple, once you see that you are trying to open is crashing such as TikTok in this case, go to its app settings either by long-pressing on its icon from the home screen or app drawer and tap on 'App Info'. You can also direct to the settings via the dedicated Settings app you have where you need to navigate to the Apps section and find TikTok on it. Now, press the 'Force Stop' button and the app will be abruptly stopped and it also means no unsaved work will be saved.
Turn off the phone
Do you know that a soft reboot is considered a universal solution no matter what problem you are facing on your phone. Since turning off the phone restarts it, all the unsaved work is gone and so does any active cache or any other memory that was allocated to any other apps including TikTok which although failed to open or crash, it is still using some of the resources that a soft reboot puts an end to. When you restart the phone, the memory and other resources are free to be allocated to any app you want to open and it is probable that the app you were facing issues with might restart with a glitch.
The other side of the story is a major glitch or bugs that keep happening where the system takes care of it. However, triggered either by the app or the system, an app might undergo crashing error or showcase 'Unfortunately the app has stopped working' issue due to any XYZ reasons. This is where a soft reboot which is a common practice comes into play.
Check the storage on your device
An app will use a string of services and resources on your phone when installed. This includes the use of storage which means if it is low, the app might suffer either downloading something within the app or work properly. This is the reason why smartphones with less internal storage suffer when they install too many apps at once.
The best way to make sure apps run without any hassle is to free internal storage as much as possible so the apps don't have any problems related to storage that could crash it. You can check out the storage within the Settings app >> Storage where you must find all the storage-related information. You can take preventive measures to fix the problem right here.
Clear Cache & Data
As you might know, apps use cache in real-time and cache have a tendency to get corrupt or bugged sometimes. Here, the 'unfortunately TikTok has stopped working' or 'crashing error' could be a byproduct of the cache files accumulated as well. Here's how you can clear it out.
Firstly, go to Settings >> Apps.
Find TikTok from the list.
Proceed to the 'Storage & Cache' section and hit the 'Clear Cache' & 'Clear Data' button right there.
Check back if TikTok is working properly or not.
Update to the latest version
Even after testing it several times before releasing an update, apps tend to have one or another issue all the time since no app is perfect. It is possible that you are using an old version of an app on your phone causing it to crash when triggered to do something it is not compatible with or run on a system, it is not compatible to run on. Moreover, bugs and malware are everywhere and a quick update could resolve a series of problems if not all at once.
Thus, it is highly recommended to update TikTok or any app which is crashing abruptly to fix the issue in the first place. Here's how you can do.
First of all, go to the Google Play Store and search for 'TikTok'.
You will see an 'Update' button pop out against TikTok if there's an update available.
You can also visit the Settings >> Apps & Games to check which apps need an update and do the same.
Uninstall the app & reinstall
If clearing the cache files or storage or updating an app doesn't work, try uninstalling the app. Once you have uninstalled the app, go to the Google Play Store and install it again. Check if the problem still persists or take the next step but read it thoroughly to understand it properly.
Perform a factory reset
When it comes to factory reset, what I mean by this is that you are technically erasing all the data stored on your phone right from photos, videos, apps, etc. Unless you don't have a backup of data you want beforehand, you might not be able to retrieve it so thick well before going through with the method stated below.
To perform a factory reset, turn off the phone.
Depending upon the make and model, you will have to press & hold either volume UP + power or volume DOWN + power or both rockers + power. You need to check this particular step for your specific phone.
Keep the buttons recommended for your Android smartphone pressed for a few seconds until an Android logo appears and then leave it.
Once you have entered the recovery mode, you will need volume rockers to navigate and power button to select an option or otherwise explains on top of the screen.
You need to select 'wipe data/factory reset >> Yes — Delete all user data'.
After a few seconds, select 'Reboot system now' and hopefully, the problem must have gone by now.