The battery is the power source that enables users to do whatever they wish on a phone. Nowadays, batteries are draining quickly because of people getting addicted to using their phones to do almost everything right from playing games, calculator, office work, leisure, etc. This puts stress on the charging port where the charger is connected via USB cable. But any disruption in this connection can cause problems in charging up the device. This is classified as Wiko not charging problem and I am here to provide a troubleshooting guide that would help fix the problem.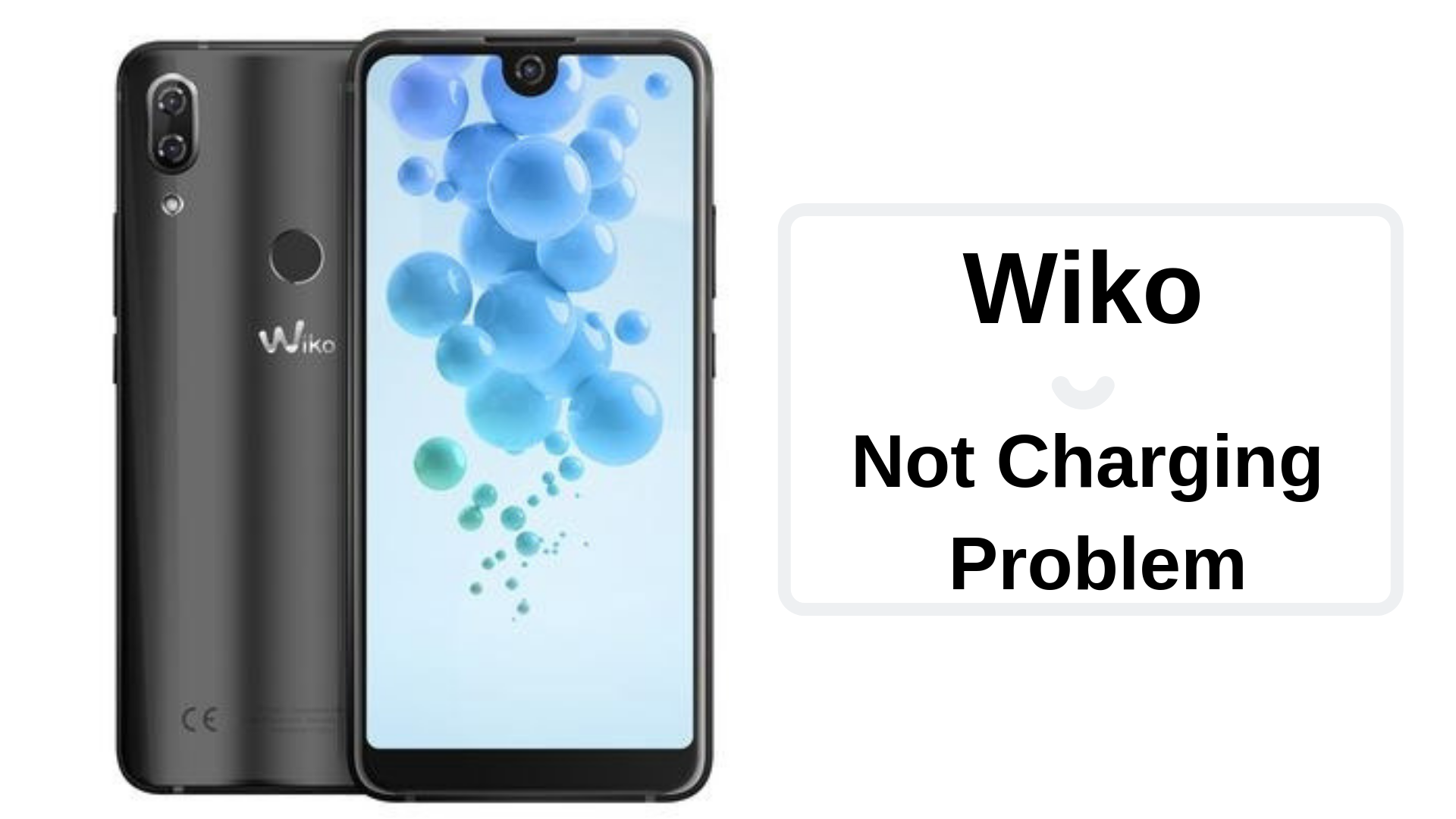 How to fix Wiki Not Charging problem?
Let's see what are all the measures and methods you can deploy to detect and might be able to fix the problem before reporting to a service center.
But first, scrutinize the software part
Reboot the phone
Facing difficulty charging the device? It could be a temporary software glitch. The simple fix is to reboot the system and there you have it. You can get the problem sort if a temporary glitch caused the issue at the first place.
Update all the software
When talking about software on your device, it comprises all bloatware and third-party apps as well as the firmware that your phone is using. Although many of you wouldn't pay any attention towards keeping the software aspect of a device update it is important. This is because outdated apps can play an adverse impact on your phone. These apps can introduce bugs that would either affect a particular process/service or the system as a whole which is why I would recommend updating all software components right away.
You can check for available app updates at 'Google Play Store >> My apps and games'. On the other hand, you can check out for available firmware updates at 'Settings -> About Phone -> Software Updates -> Check for updates'.
Clear cache files & partition
Since we are tackling all the possible issues and how to fix them, let's see if clearing cache files make any difference or not. This is because cache files are notoriously known to cause performance issues and more since they are susceptible to corrupt and crash, etc. Here's how you can clear different types of cache files and the cache partition itself.
Method 01: Clear app cache
Firstly, open Settings app on your device.
Tap on Apps and slide to 'Downloaded' section.
You need to tap on individual apps and tap on 'Clear Data' and 'Clear Cache' accordingly to clear these files.
Method 02: Clear storage cache
Firstly, open Settings app.
Now, proceed to the Storage/Memory section.
Scroll down to find 'Cache Storage' and tap on it to clear it.
Method 03: Wipe cache partition
This is the final frontier when it comes to clearing cache files. You can boot into the recovery mode for which, you can refer to the procedure mentioned under 'restore the phone' section so that you can steer clear of cache files. Once you boot as said, select 'wipe cache partition'. Reboot the system and check if the phone is charging or not or proceed to the next method.
Restore the phone
To restore a phone to the factory settings, you need to switch off the phone firstly. Then, press and hold power + volume up + volume down buttons. This will trigger the phone to boot up and enter the recovery mode. Just when you spot an Android logo on the screen, it is time to release all three keys. Once you are in this mode, you need volume rockers to toggle and power button to select 'wipe data/factory reset'.
Scrutinize the hardware part
Let's see what are the components involved in the charging problem and how you can detect the problem to any of them.
The power source
It is possible that the power source or the wall-mounted plug is the problem. Well, this is easy to resolve you actually need to simply switch the power source and check if the charging is happening or not.
The charging brick
Also known as charging adapter, charging brick transforms the incoming voltage/current into the required format which is then injected into the batteries of a smartphone via USB cable. Well, if you are using an incompatible or say non-original charger, it tends to cease to work in sometimes while an original charger would outperform these bricks.
But if you are using the original charger but still facing the Wiko not charging problem, it might be damaged or faulty or it might have ceased to work due to constant wear and tear. To detect if this is the case, switch the charging brick and check if the phone chargers. If not, the brick is the cause but if yes, then carry on with the methods mentioned below.
The USB Cable
A USB cable is not taken seriously. It faces constant wear and tears due to frequent twisting, twirling, stretching, pushing, pulling, and other weird forces that are applied to it. This causes the cable to cease in performance or it might stop working at all. This is easy to detect since you can always switch the cable and verify the arrangement on your phone if it charges or not. On the flip side, take another phone for reference and use your USB cable to confirm that the cable is indeed faulty and not the charging port on your device.
The charging port
Also known as charging socket, the port is a small 'port' that connects the cable to the phone via USB Type-C or other standards. Well, you look closely, the port on your phone is a tiny instrument with a small metal/plastic tab protruding within it that latches to the cable and interlocks itself to secure smooth connection between the two components. This allows uninterrupted electricity flow, however, the tab is delicate and even a slight pressure off-axis can break it or bend or damage it. This will cause severe issues such as the phone will either not charge at all or it will continue to connect and disconnect to the charger every now and then.
To detect if this is a problem, take a torch and scan if there's any debris stuck around the tab which is a potential issue as well. Now, take your charger and cable and connect it to a different phone to verify if that phone charges or not. Also, take a different charger and cable and connect to your phone to detect if the former two are the cause of an issue. Henceforth, it is easy to deduce which components are faulty and which are working.
Get professional's help
Now this includes reporting the issue to an authorized service center or a local service store where you can report the problem. Often the hardware component in the 'Wiki not charging problem' is the reason which is why you need professional's help if you haven't been able to zero in the reason and find out the fix by itself. Remember that although local service is always cheaper than an authorized service center, it is also risky as it will void the warranty of your device to be aware of it and decide accordingly.