This year a couple of months ago, Google has released Android Q officially. The Android version is in Developer Beta mode and available only for the limited smartphones. But the features are going to be added to some of the Custom Skins and Custom ROMs very soon. The Android Q or you can say Android 10 offers so many new and unique features which will be useful. Dark Mode, Focus Mode, Location Control, support for Foldable devices, new connectivity API are one of them. Now, you can get Android Q Focus Mode on any Android Device easily. Here in this guide, we will share with you the steps to download an app and how to use it.
What is Focus Mode?
First of all, make sure that the Focus Mode is an additional option of Digital Wellbeing app or dashboard. It does the same job as Digital Wellbeing but more precisely. The Focus Mode in Android Q put all the selected apps in sleep mode and block all notifications as well. The best part is that if you're using too much internet on your phone, this feature will worth for you. Because the app will close background updates and internet connection as well.
Though this feature isn't available on Android Q Developer Mode right now, it will roll out in a few months by Google. Now, the similar kind of experience you can get from an app which is compatible with Android Lollipop version or higher and easy to use as well.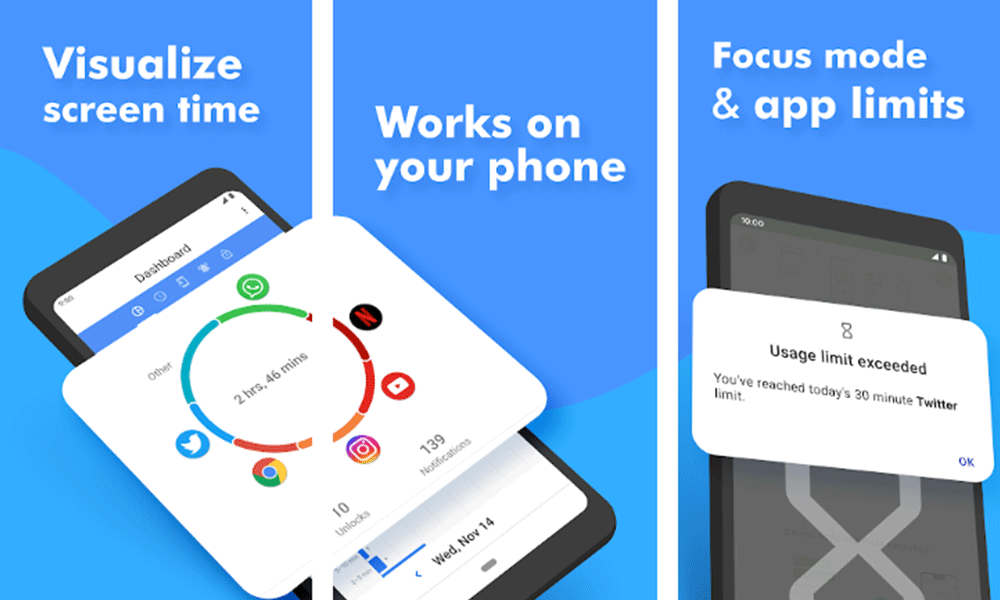 Get Android Q Focus Mode on any Android Device
In order to do this, you will an app called 'ActionDash' which is easily available on the Google Play Store. The new updated version of ActionDash (v3.0) has a new feature called Focus Mode. It allows users to additionally limit their devices to control smartphone usage over the apps. So that the user can limit their usage and access to apps or internet in order to reduce the addiction.
[googleplay url="https://play.google.com/store/apps/details?id=com.actiondash.playstore&hl=en_US"]
This app is developed by ActionLauncher team and works really well without any issue. Action Launcher is one of the most popular launchers for Android and customizable as well.
Steps to Enable Focus Mode
First, you need to install the ActionDash app from the Google Play Store directly. (Link is given above)
Launch the app and select "Focus Mode" feature from the disconnect option.
Now, select apps which you want to restrict and mark them as "distracting apps".
Finally, you're ready to relax your mind and reduce addiction.
Meanwhile, users can also limit their app usage timing from the "App usage limits" option. That's a good thing. That means you can set a usage timing for Facebook or YouTube and whenever the usage timing crossed, the Focus Mode will automatically block the app. Cool, isn't it! However, you can also remove the restrictions or increase/decrease the time limits as well.
The ActionDash app has been introduced for non-Pixel or non-Android One devices. As non-Google devices and Android versions under Android Pie doesn't support the Digital Wellbeing feature. The app comes with a built-in dark mode which seems good. It will tell you how much time you have spent on which app on a daily basis via a dashboard.