WhatsApp, the most used mobile messaging service in the world, boasts some cool features as well as but, is lacking in rolling out the dark mode feature. For mobiles, there is no update which brings the Dark Mode option. However, if you use the WhatsApp messenger on desktop be it Windows or Mac then, this post is just for you as we will guide you on how to get dark mode on WhatsApp desktop. Moreover, we will give you step by step instructions on how to enable the WhatsApp dark mode on desktop whether you are on Windows or Mac laptop/desktop.
WhatsApp desktop is more preferable for those who work for long hours on their laptops or desktops as it directs all the messages received on your mobile device to the desktop. You just need to scan the QR from your smartphone by going to the web.whatsapp.com and that's it. Moreover, due credit to Xda member M4heshd for sharing this tutorial or guide with all of us. He developed a styling mod via which you will be able to enable dark mode on desktop. So, without any further ado, let us get straight into the article itself;
How To Get Dark Mode On WhatsApp Desktop
Since we are nowhere near for receiving the Dark Mode for WhatsApp on mobile phones, the desktop version is a relief as people like me would love it who spend more time on their laptop working. Note that you would need the official version of the WhatsApp desktop from the WhatsApp website itself as it will not work on the Microsoft store version or Mac's App store version. So, just follow the below-mentioned steps and you will be good to go.
Warning
Please note that this script won't work with Microsoft store or App store version of WhatsApp desktop. You need to use the direct downloaded version linked below. Also, note that GetDroidTips or the author will not be responsible for any damage caused before or after the usage of this mod.
Pre-requisites
Should have a Windows or Mac laptop or desktop.
Note that it will not work for WhatsApp downloaded from a third-party source or even App store or Microsoft store.
Steps to get Dark Mode on WhatsApp Web (Mac or Windows)
Firstly, download the WhatsApp desktop client from the above link and not from anywhere else as it will not work.
Now, download the theme based on your desktop OS (Mac or Windows) from the GitHub direct link given in the download section.
Install the WhatsApp desktop on your computer and open it.
You will be asked to sync your chats using your mobile device.

To do this, open WhatsApp>>tap on the three-dot icon on the top right corner>>WhatsApp Web>> Scan QR code from your mobile.

Now extract the theme file based on your OS and run WADark.exe file.
Wait for the installation to get completed. Note that it will take about a minute or two to complete.
Then, open your WhatsApp desktop client and you will be able to see dark mode applied on it.
You can check out the screenshots of how the dark mode will look on WhatsApp on your Windows or Mac OS operated computer below;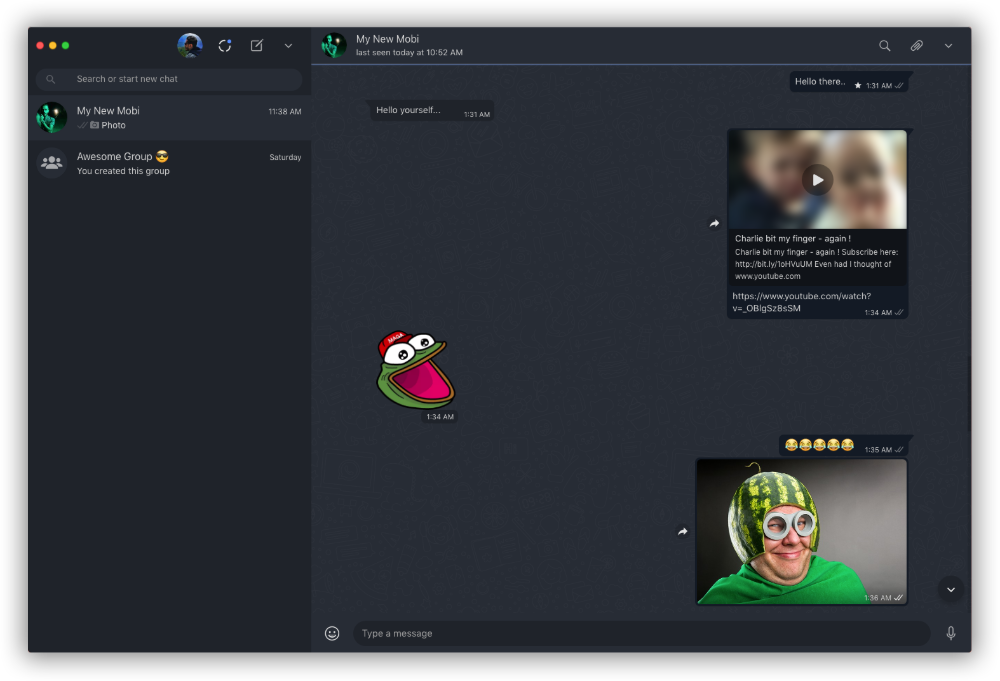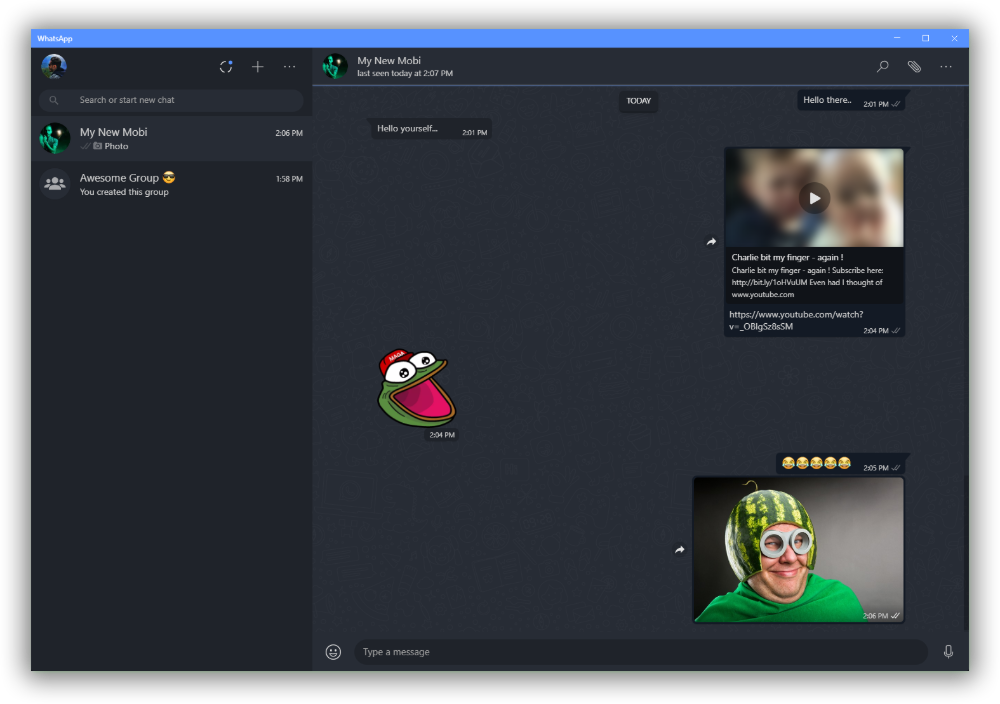 How To Switch Back to Light mode
However, if you do not like the Dark Mode or want to know how to switch back to the old default version of the WhatsApp then, you need to re-run the script folder. The developer of this mod does not suggest you delete the script folder after uninstalling the mod. This is because the script of this mod automatically creates a backup of the original WhatsApp allowing you to easily go back to the default light mode by just re-running the script folder.
So, there you have it from my side in this post. Hope you guys liked this post and were able to enjoy the new dark mode on the WhatsApp desktop version. Also, note that the developer will not be able to track or see your calls or chats as this is an open-source project which allows you to see the source code. Moreover, the script will not replace any of the functionality related to coding inside the original WhatsApp application. It is just meant to change the styling of the desktop client and turn it into the dark mode. Let us know in the comments below if you liked this post or not. Until the next post…Cheers!