A recovery mode might be required to fix all sorts of software problems, ranging from short battery life to a completely unresponsive tablet. You can also use recovery mode if you can't update or restore your iPad. But, sometime, you may get stuck on the recovery mode screen if you do something wrong.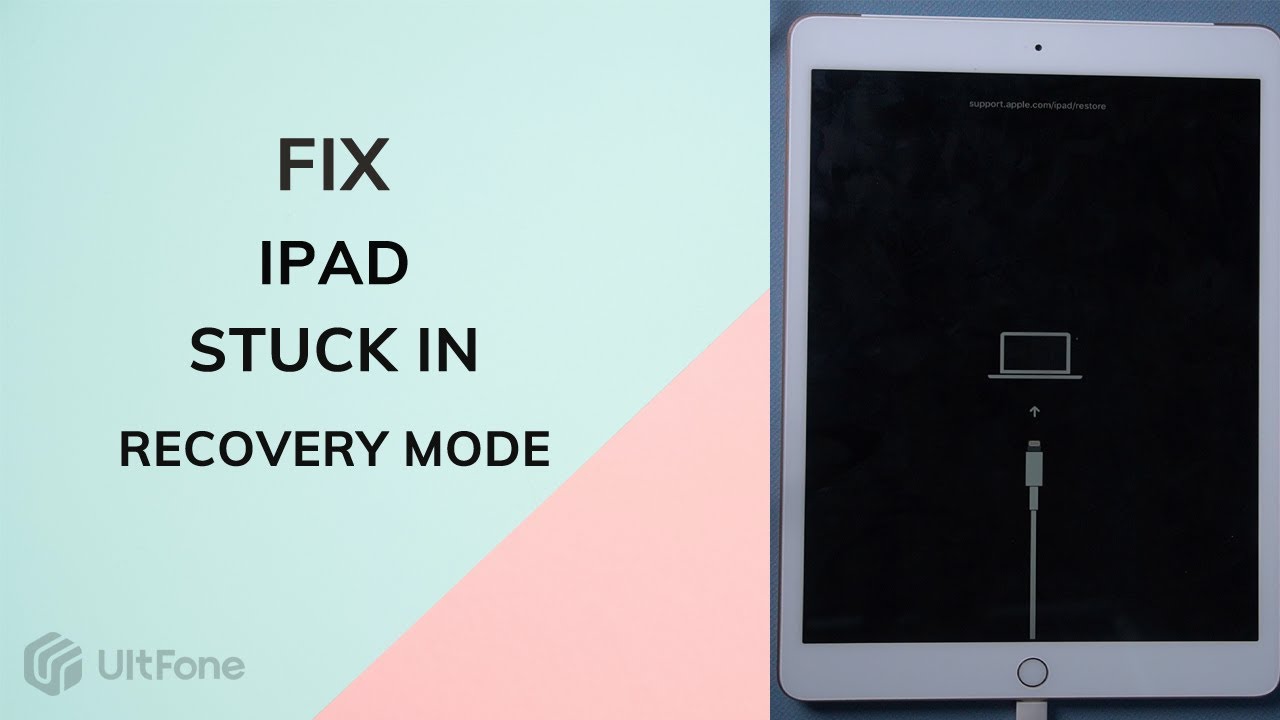 Well, we find many users discussing on forums that their iPad recovery mode is not working or the iPad is stuck in recovery mode. That's why we decided to bring up this guide. In this guide, we will help you with how to get the iPad out of recovery mode using UltFone, so if you want to get rid of the iPad recovery mode not working issue read this guide until the end.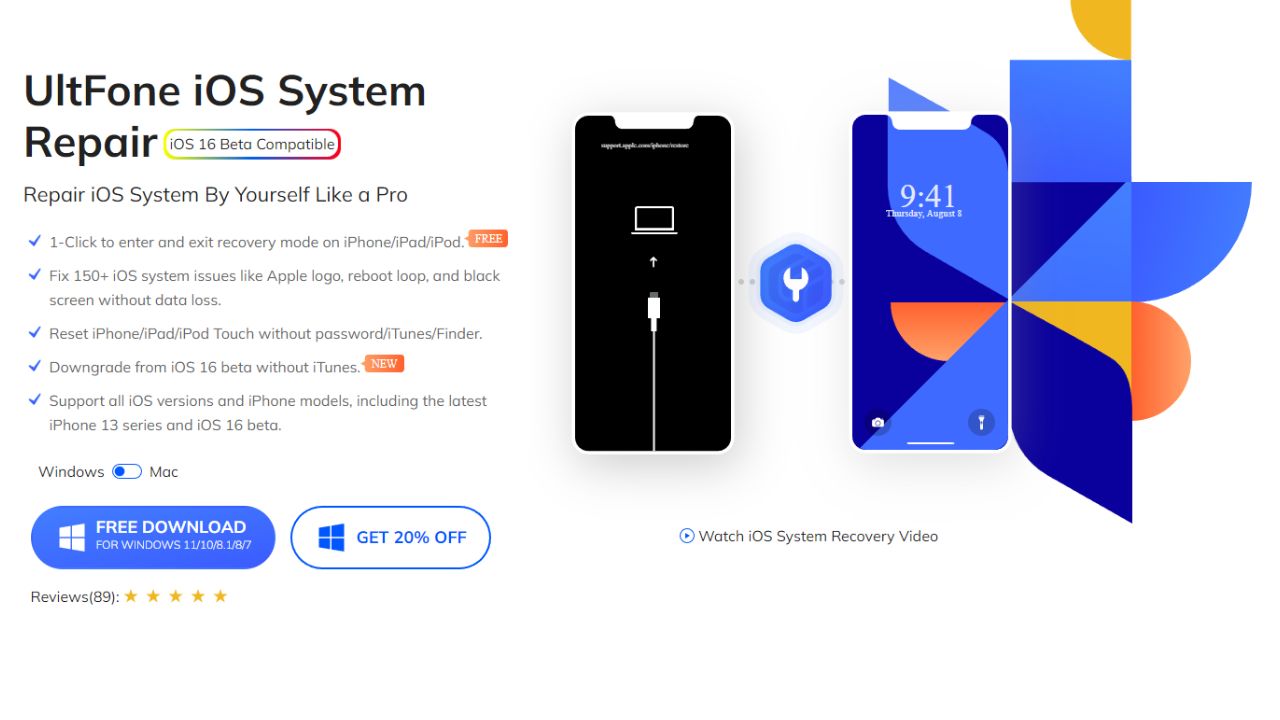 iPad Recovery Mode| How to Get iPad Out of Recovery Mode with UltFone (FIXED!!)
Did you hear about the UltFone iOS system repair tool? If not, then let me tell you that in case your iPad gets stuck on the recovery mode screen, then this software will help you fix this problem. So, let's check how to get out of the iPad Recovery Mode.
Method 1: iPad Stuck in Recovery Mode? Use iTunes to Restore It.
It is possible to restore the iPad to factory settings using iTunes if it has been stuck in recovery mode. In case you didn't back up your iPad before using this method, you may lose all data and settings. It is thus recommended that you make an iPad backup in iTunes in order to save your data.
You should make sure you have the latest iTunes installed on your computer and that "find my iPad" is off in settings>iCloud. Here are a few steps to help you.
You will need an original USB cable in order to connect your iPad to a computer.

You will need a Mac or a PC to run iTunes.

Your iPad will be displayed in recovery mode when iTunes detects that your computer has detected it. To use iTunes with this iPad, you must restore it. To begin restoring, click OK.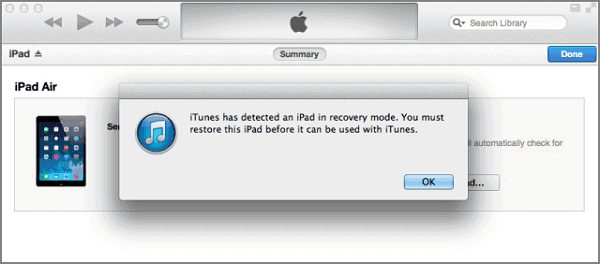 Once you restore factory settings to your iPad, it will restart.
Method 2: How To Get Out of Recovery Mode iPad Without iTunes?
It is possible to repair some iOS system issues with iTunes, but your data will be erased. In contrast, the UltFone iOS System Recovery tool will allow you to repair the system without erasing any of it. As an added bonus, compared with iTunes, you don't need any technical knowledge; all you need is a few clicks to complete the process. So, let's see how:
Initially, download and install the UltFone iOS System Recovery tool.

Run the UltFone iOS repair software, then connect your iPad to your computer. Once the software detects the device status, it highlights the "Exit Recovery Mode" button on the home screen. When you click on it, you'll immediately be taken out of recovery mode.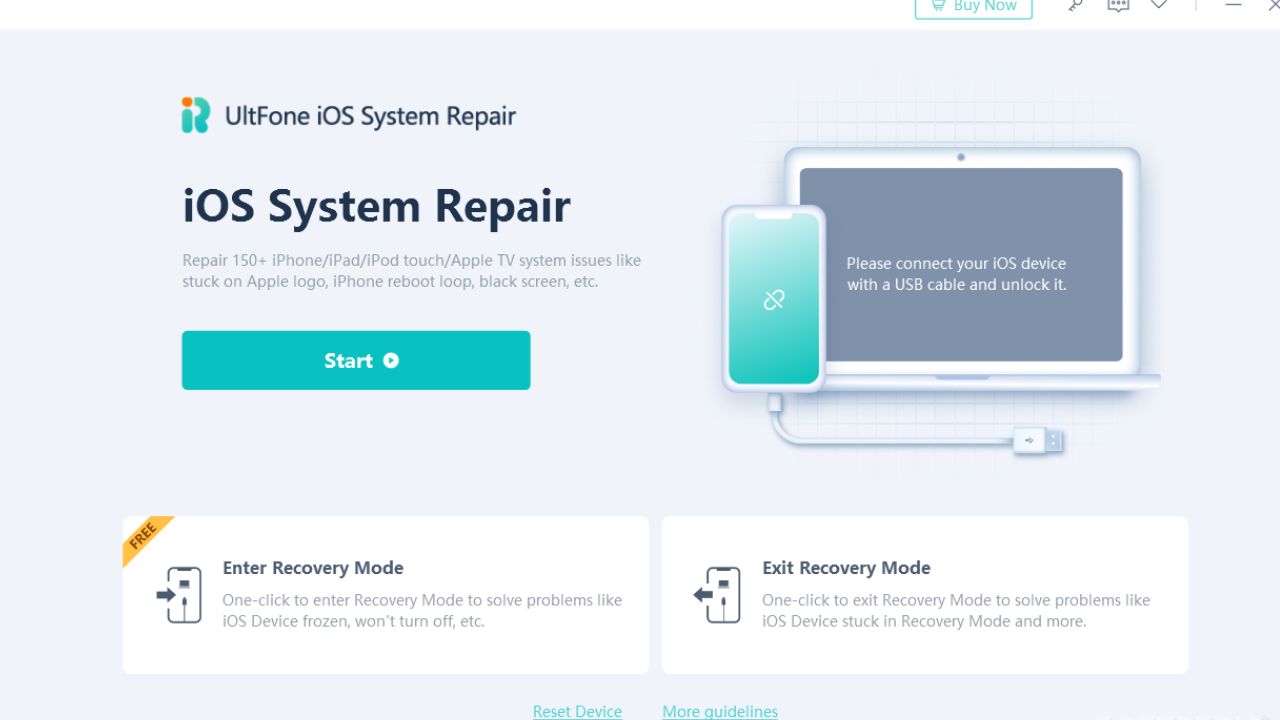 3.Upon restarting your device, your recovery mode will be ended successfully.
More than 50 types of iOS issues can be fixed with this system recovery feature, including stuck, error, crash, and freeze. Furthermore, your data is preserved, which iTunes cannot do.
How To Fix iPad Mini That Won't Turn on
A faulty charger can sometimes cause a problem. Most of the time, this is the case if you own a third-party charger, which is prone to malfunctioning. However, if that's not the case this time, then you must follow these steps:
A hard reset might be able to help. A hard reset might help your iPad if it has a software issue. It might be worth trying if you have an iPad with a software issue.

It is possible for your iPad's display to malfunction even when it is powered on. Hopefully, restarting your iPad will fix this problem, and you should be able to use it again.

Restoring your iPad might be your only option if the previously mentioned methods fail.
Connect your MacBook or laptop to an Apple cable when iTunes is open.

Ensure that the iPad is plugged into your device while holding the home button.

You should keep your hand on the home button.

If it works, you should see the iTunes logo.

Once the iTunes logo appears, release the home button.

Upon booting up your iPad, you should see a message indicating that it is in recovery mode.

When the factory reset prompt appears, click it.
Video Reference:
Well, in case you need a video tutorial on this same topic, you can hover over to the link:
Conclusion
So, that's all on how to fix if the iPad is stuck in recovery mode. We hope that the software that we have recommended here in this article has helped you fix this problem. Recovery Mode, Device Reset, and Operating System Repair are all methods of entering and exiting recovery mode. Using the UltFone iOS system repair tool, you can perform a recovery or restoration operation on any iPhone, iPad, or iPod touch in just a few seconds. That's why we highly recommend you to use the UltFone iOS recovery tool when the iPad stuck in recovery mode.