You can use this guide to increase the volume of your Nothing Phone 2 and improve the sound quality. There are already a lot of offerings in the mid-budget category from a variety of developers. Therefore, for a relatively new player to establish itself in the market was always going to be difficult.
In contrast, Carl Pie followed the same strategy as its former company when it launched its latest device and created enormous anticipation and buzz. Consequently, the device attracted the attention of the masses, and a large number of buyers purchased it the very next day.
Nevertheless, over time, they have noticed that their device's volume has fallen far below the required level in some instances and isn't up to scratch. Here's a great method to improve your Nothing Phone 2's sound quality and volume if you share the same opinion. So, follow these steps to increase the Speaker Sound Quality on Nothing Phone 2.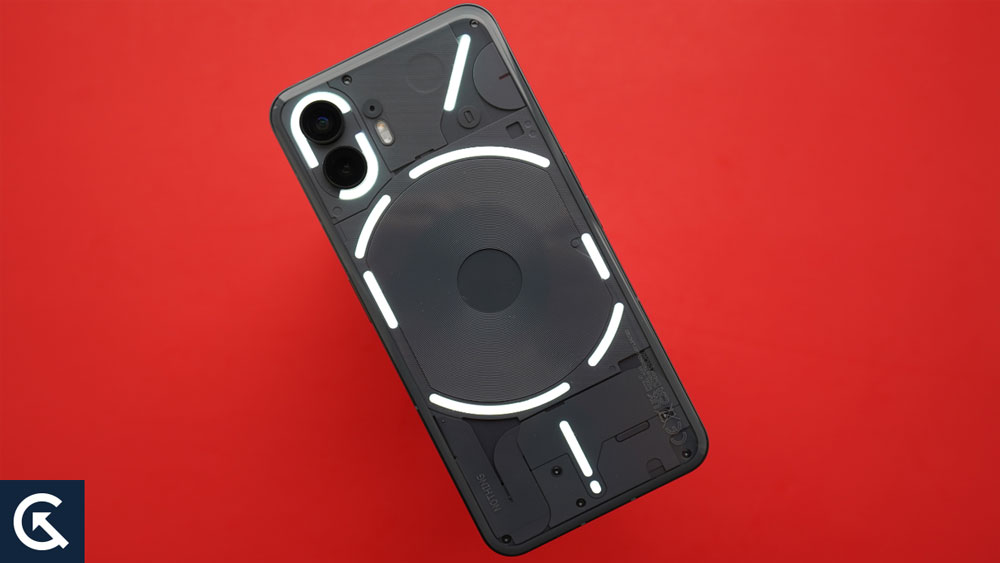 How to Improve Sound Quality on Nothing Phone 2
You should connect your headphones/earbuds to your device before starting the steps below if you wish to improve their sound quality.
From the Play Store, download and install Wavelet.
Launch it, then tap the settings icon at the bottom left.
You can now enable Legacy Mode. After that, enable Graphics Equalizer.
To further expand the Graphics Equaliser, tap on it
Once the graph is set up as shown, tap on it.
Finally, once you have completed the changes, click OK to save them and then check them out.
As you can see, these were the steps of increasing the volume and improving the sound quality on the Nothing Phone 2. However, ultimately, it boils down to individual preferences, so you are free to adjust these parameters until you find something that works for you.
Additional Tricks Using Which You Can Easily Speaker Sound Louder on Nothing Phone 2:
So, here are some methods using which you can easily make your Nothing Phone 2 speaker louder:
#1. Make Sure Your Smartphone is Oriented Correctly
If you are holding your speaker or laying it on a surface, you may accidentally block the speaker. You should make sure the phone's cover is not blocking the audio.
To find the best sounding spot, rotate the device 360 degrees and find the spot where nothing is blocking the speaker. In addition to the room size, external noises, and music genre, the loudness of the sound depends on these factors.
The sound waves emitted by the speaker will bounce off your hand, resulting in louder music. However, you can even try cupping your hand around the speaker to create more noise. It is possible to make it louder by putting the smartphone inside a bowl with the speaker facing downwards instead of cupping.
#2. Louden Your Speaker With a Third-Party Application
In order to increase the volume of your Android device's sound, you can use any third-party application such as "Volume Booster," which will easily enhance the sound output over your device's native volume. You can use the app when your smartphone is connected to headphones, a speaker connected via an audio cable, or a Bluetooth speaker.
#3. Brush The Dirt And Increase The Volume
It is common for microscopic particles to accumulate on the speaker when we use our phones in a dusty environment. Consequently, our devices may not produce high-quality sound.
To improve the sound quality of your speaker, use a fine brush to dust off the dust that has accumulated on it. It may be possible to restore your device's sound volume by doing this. You can always take your device to the service centers for cleaning if you are not able to do it yourself. They do not charge much for this service.
#4. Using Equalizer to Make Speaker Sound Louder
Nowadays, we mostly listen to music from cloud music services like Spotify, Saavn, etc. Each of these apps has a setting that determines the quality of the output audio. With Saavn, you can pick from a selection of preset equalizers and then see which one delivers the loudest sound.
So, that's all we have for you on how to increase the volume on Nothing Phone 2. It's our hope that this guide has helped you. In case you need more info, comment below and let us know.