Today we will tell you the secret on How To Listen Audio of A Youtube Video in the background on your Android smartphone. We caught you by surprise..?! Well, it is quite possible that you can listen to the audio of any Youtube video without literally having to watch the Youtube video. What we mean is you don't have to keep the youtube page open. If you wish to do something else like reading a pdf book while listening to youtube audio only, you can do it. Some of you may think we need root access or any modding or install any paid App etc to enable this feature. No, not one bit of rocket science is required. All you would need is the Google Chrome App. Read on to find How To Listen Audio of A Youtube Video in the background of your device.
Like we said, your device needs to have the Google Chrome App. Below we have demonstrated How To Listen Audio of A Youtube Video in the background using Chrome App in simple steps.
Youtube is the largest virtual video library on the Internet which was created in 2005. YouTube allows users to upload, view, rate, share, add to favorites, report, comment on videos, and subscribe to other users. It offers a wide variety of user-generated and corporate media videos. Available content includes video clips, TV show clips, music videos, short and documentary films, audio recordings, movie trailers, etc. Also, one can enjoy other content such as video blogging, short original videos, and educational videos. Most of the content on YouTube are uploaded by individuals.
YouTube earns advertising revenue from Google AdSense. It is a program which targets ads according to site content and audience. The vast majority of its videos are free to view but there are exceptions, including subscription-based premium channels. As well as YouTube Red, which offers ad-free access to the website and exclusive contents.
How To Listen Audio of A Youtube Video In The Background of Android Smartphone
It is a very safe method. It works 100%. First, you have to download the Google Chrome App. If you already have the App installed and working on your phone then fine. If not you can download the app from the official Play store link given below.
You May Also Like,
Steps: How To Listen Audio of A Youtube Video In The Background
Here are the easy steps.
Step-1 Download and Install Google Chrome app on your android phone from the above link.
Step-2 Open the Google Chrome Browser.
Step-3 In the address bar type www.youtube.com and hit enter.
Step-4 You will end up on the home page of Youtube's usual mobile phone version
Step-5 Now search and open your favorite video on Youtube. It will look something like the screenshot below.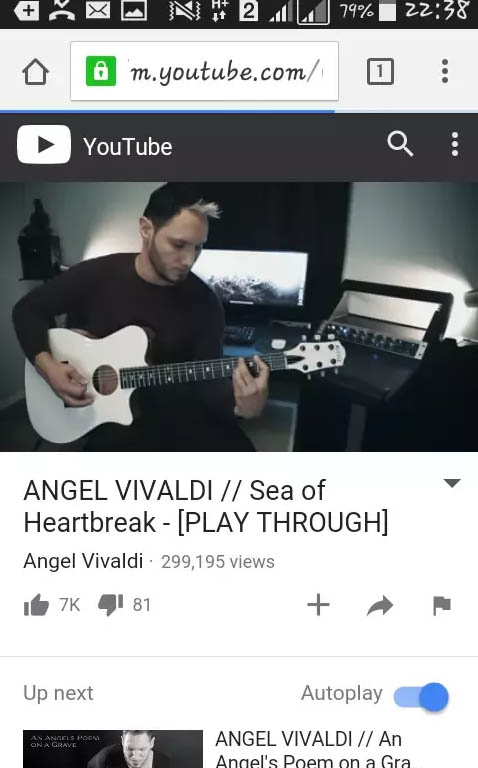 Step-6 Now In the above screenshot look at the top-right corner. You can see three vertical dots in the top-right corner grey section.
Step-7 Tap on that. It will open up a drop-down menu with a lot of options. You can see the screenshot for the same below.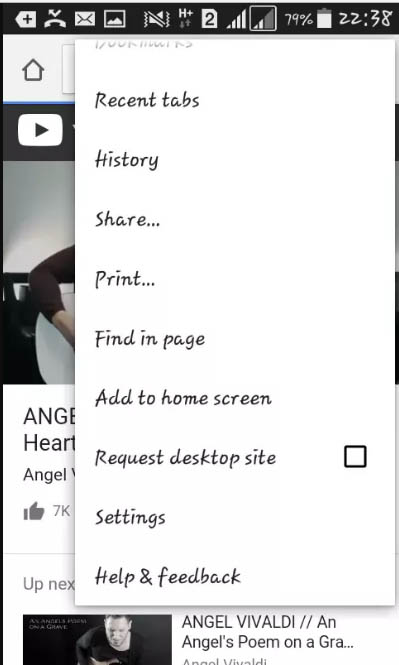 Step-8 Scroll down to the option "Request Desktop Site"
Step-9 You see the Checkbox which is unticked/blank. Tick the checkbox off to enable it.
Step-10 Now automatically your video page will reload but now it will appear as it does on desktop or PC.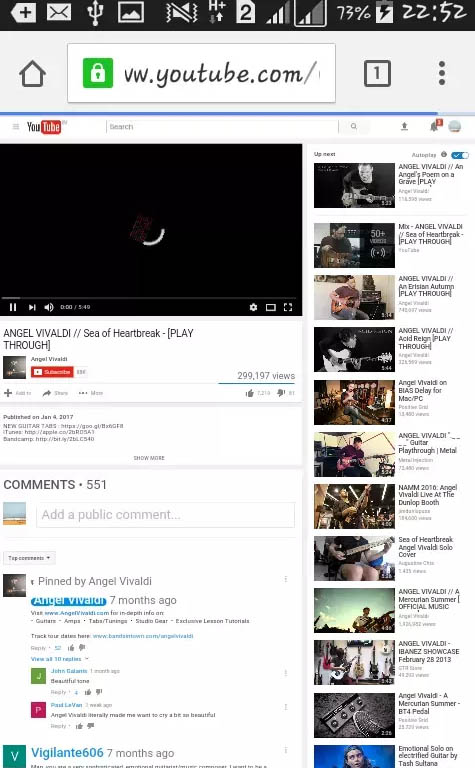 Step-11 As the video starts playing in the desktop mode, press the home button to minimize/get back to home screen.
Step-12 You may lock your android phone too. It works as well.
That's all you have to do. Then you can only hear the Audio of the video. The video is now minimized with only Audio running in the background. Enjoy..!!
Note:- When you lock the phone or press home screen the Audio may pause for a few seconds. Don't worry. This trick just works perfectly fine.
Follow GetDroidTips to know important and useful tips, tricks and tutorials to make the most of your Android phone.