In Niantic's Pokemon Go, you walk around different geographical areas, catching Pokemon that pop up in different areas, relying on your phone's GPS location combined with augmented reality to locate Pokemon. Also, for those who are wondering if Pokemon Go can be played without moving, the answer is yes. With iAnyGo, you can play Pokemon Go without moving. For more details about how to do this, please read this guide until the end if you don't know what we are talking about. Let's start with the guide.
Can You Play Pokemon Go without Moving?
To that question, the answer is yes. Ever since Pokémon Go was released, players have become increasingly common to play Pokémon Go without moving. I am sure you are now wondering whether it is feasible for you to do so. It is possible, but you will need third-party software like Tenorshare iAnyGo in order to avoid any difficulties.
How to Play Pokemon Go without Moving on iOS?
On your iOS device, you can easily fake your location while playing Pokemon Go. But, for that, you need to use any third-party application such as Tenorshare iAnyGo. IOS users can fake their GPS location with iAnyGo on Windows and Mac, providing nifty location spoofing functionality without stepping out. Tenorshare's iAnyGo software simulates a different location on your iOS device without jailbreaking your device, so you can fool the GPS system into believing you are elsewhere. So, let's check out the steps to play Pokemon Go without moving on an iOS device using Tenorshare iAnyGo:
Initially, you must have to download and install the

Tenorshare iAnyGo

on your Windows or Mac device.

Then, launch iAnyGo and connect your iPhone using the original cable.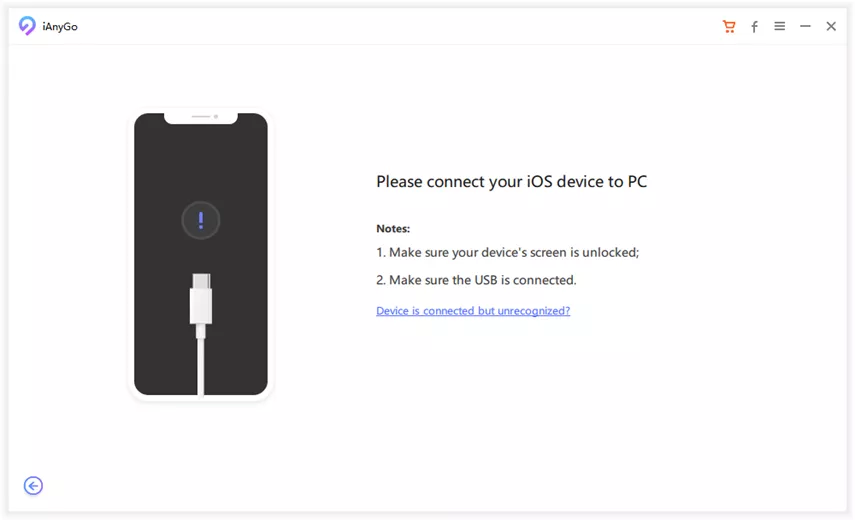 3.Now, tap on the Joystick Movement button and click on the Enter button.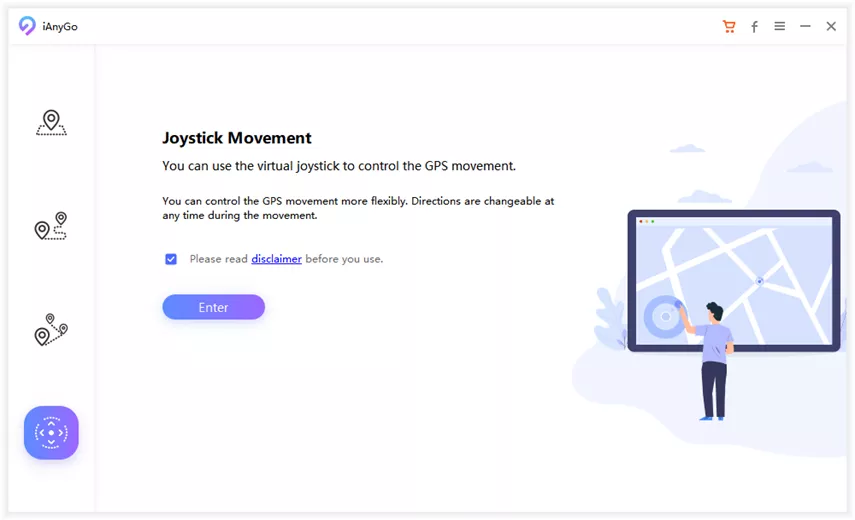 4.Then, all you need to do if you want to start the movement is to enter the Joystick Movement and set the moving speed. Using the left and right keys will help you to change direction while moving on a keyboard. Click on the pause button to stop when you need to. When playing Pokemon Go, I used it myself and found it very useful.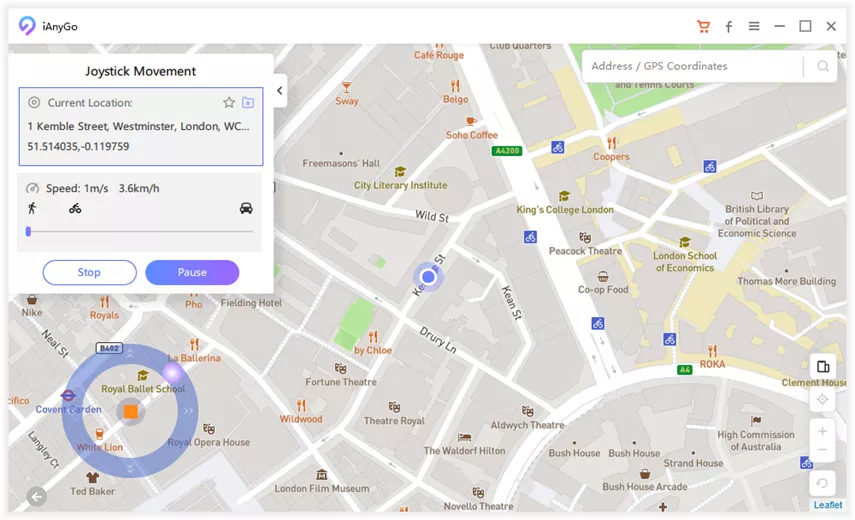 How To Fake Location on iPhone While Playing Pokemon GO Video Guide
So, suppose you are unable to understand what we have described above in this guide. In that case, you must check out this video in order to get more details regarding how to play Pokemon Go without moving using Tenorshare iAnyGo:
People Also Ask about Spoof Pokemon Go iPhone
So, now as we have already mentioned that how you can use the Tenoreshare iAnyGo to spoof your location while playing Pokemon Go, but there are still many question in players mind. So, in this section, let's take a look at some of the question that people asked regarding this tool:
1- How do you spoof Pokemon GO 2022 on iPhone?
Regardless of the machine, there are solutions for every user. There are apps and software designed to help you manipulate and change the location of your mobile device with the help of location-falsifying GPS software. With this method, you can play Pokémon Go without having to move while you still have full control over your location.
Although all fake GPS software cannot manipulate your GPS and give you a satisfactory result, none of them manage to do so. As of today, only one premium software meets these requirements, i.e., Tenorshare iAnyGo. You can use the Tenorshare iAnyGo to spoof Pokemon Go on your iPhone.
2-

What is the best spoofer for Pokemon GO iOS?
Players around the world are passionate about finding those rare Pokémon GO species, and finding them is an ultimate joy. While the developers place many obstacles in the way of making the game more interesting, the location barrier proves to be the biggest one. In order to solve this problem, using a Pokémon GO spoofer is the most common and plausible method. However, one of the best spoofers for Pokemon Go for iOS users is Tenorshare iAnyGo. So, if you are looking for software that fakes your location on an iOS device while playing Pokemon Go, this is the best choice.
You can change the location using one of the three options provided by the tool. Setting your location to any location on the map is the default selection. With its Single-Spot Movement feature and Multi-Spot Movement feature, iAnyGo also lets you simulate movement.
Moreover, Tenorshare also guarantees 100% security and safety for iAnyGo. Therefore, you can use the Tenorshare without worrying about its legality.
4- Is it free to play pokemon go without moving?
If you do not want to move while playing Pokemon Go, then you can do so for free using Tenorshare iAnyGo, as they offer a trial version of the software.
5- Does VPN help to spoof pokemon go?
Using a GPS spoofing app combined with a reliable VPN app such as NordVPN, it is possible to change your Pokemon GO location. You'll not only be able to connect to servers around the globe, but you'll also be able to enjoy lightning-fast speeds at incredibly reasonable prices. But, again in some cases, we have seen that users using VPN services get banned by the Pokemon Go servers; therefore, if you don't want to get banned, you must use the Tenorshare iAnyGo to avoid banning.
Conclusion
So, as we have described everything regarding the Tenorshare iAnyGO, you must try this application as it is one of the best fake location or spoofer apps that can help you play Pokemon GO without moving.
Wait! There's an offer for you. In case you have an older iPhone or a damaged one, then Tenorshare is currently offering iPhone 14 giveaways for their users. So, you can try their application, and who knows if you are the lucky one to get the brand new iPhone 14. You can check out the details of the iPhone 14 giveaway on their official website.