Apple ID is an important aspect for iPhone users as once lost; their iPhone can become a mere paperweight. With no official solution to remove Apple ID without a password, thousands of users throw their iPhone in the trash every year. But good news to those users as with Tenorshare 4uKey – Screen Passcode Unlocker, this issue is no more a problem.
Tenorshare 4uKey – Screen Passcode Unlocker is an unlocker tool, especially for iPhone users who wish to remove an Apple ID for which they either don't remember the password or simply lost it. After removing Apple ID, the iPhone can become new with a simple device reset, and you can even sell it at a good price.
However, removing or bypassing the Apple ID lock on iPhone is not an easy job as you need foolproof software and technical expertise. 4uKey can even unlock password-protected iPhone, which can be a real lifesaver in situations where you have forgotten the device password or Apple ID.
How to Remove Apple ID from iPhone Without Password
Once you forget your Apple ID password, there is no way to recover it back. In most scenarios, the iPhone turns into a useless machine and becomes a worthless piece of hardware to users. If you have such a device, don't worry, as you can still remove your Apple ID from your iPhone without a password.
There are many expensive third party services in the international market which provide iPhone unlocking services. Some of them being very unreliable and out of the box- super expensive. Where 4uKey – Screen Passcode Unlocker is a simple to use- all in one solution for iPhone passwords and Apple ID related issues.
It can instantly get you out of any password trouble, be it screen time password, lock screen password, or Apple ID lock itself. Ideal for a situation where users have lost their passwords and can't remember them at all. Every iPhone has thousands of photos, videos, and text messages, which are an important part of personal memories and hold personal value. With 4uKey, you can unlock it without the password and get back the saved photos, videos or other personal data.
Bypass iPhone/iPad passwords instantly:

No matter what device you use – iPhone, iPod or iPad, 4uKey is designed to bypass the password login screen with a simple three-step process.

Bypass or Remove Apple ID from iPhone:

Forgetting Apple ID is pretty common, and you can easily bypass or remove Apple ID all together without passwords or special requests.

Remove 4 digit or 6 digit passwords:

No matter how long the password is – 4 digits, 6 digits or even alphanumerical. You can easily bypass it without extended efforts.

Supports the latest iOS 14 and iPhone 12:

Tenorshare 4uKey works super hard to make all the latest iPhone line up compatible to unlock Apple ID. All devices with the latest iOS14 (or below) are supported.
Steps to Remove Apple ID from iPhone Without Password
Now to remove Apple ID from your iPhone, you need working lightning to USB cable. Also, make sure you charge your device to at least 50% to avoid any un-imaginable issues.
Note: This process will remove all your personal data from your iPhone. So make sure to take a backup of your data if possible.
Download and install Tenorshare 4uKey – Screen Passcode Unlocker on your PC.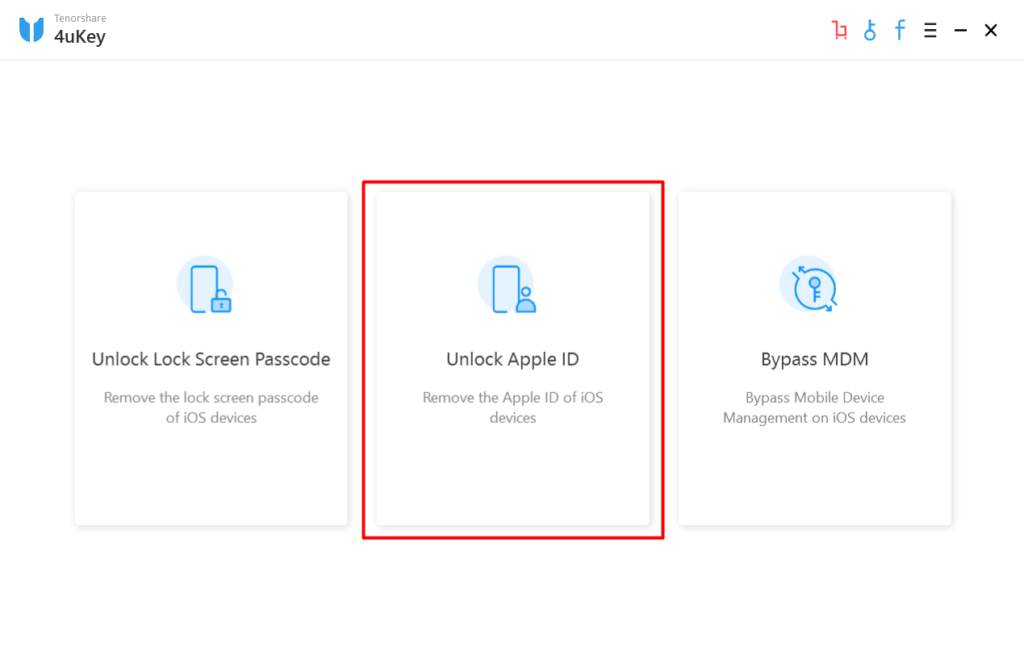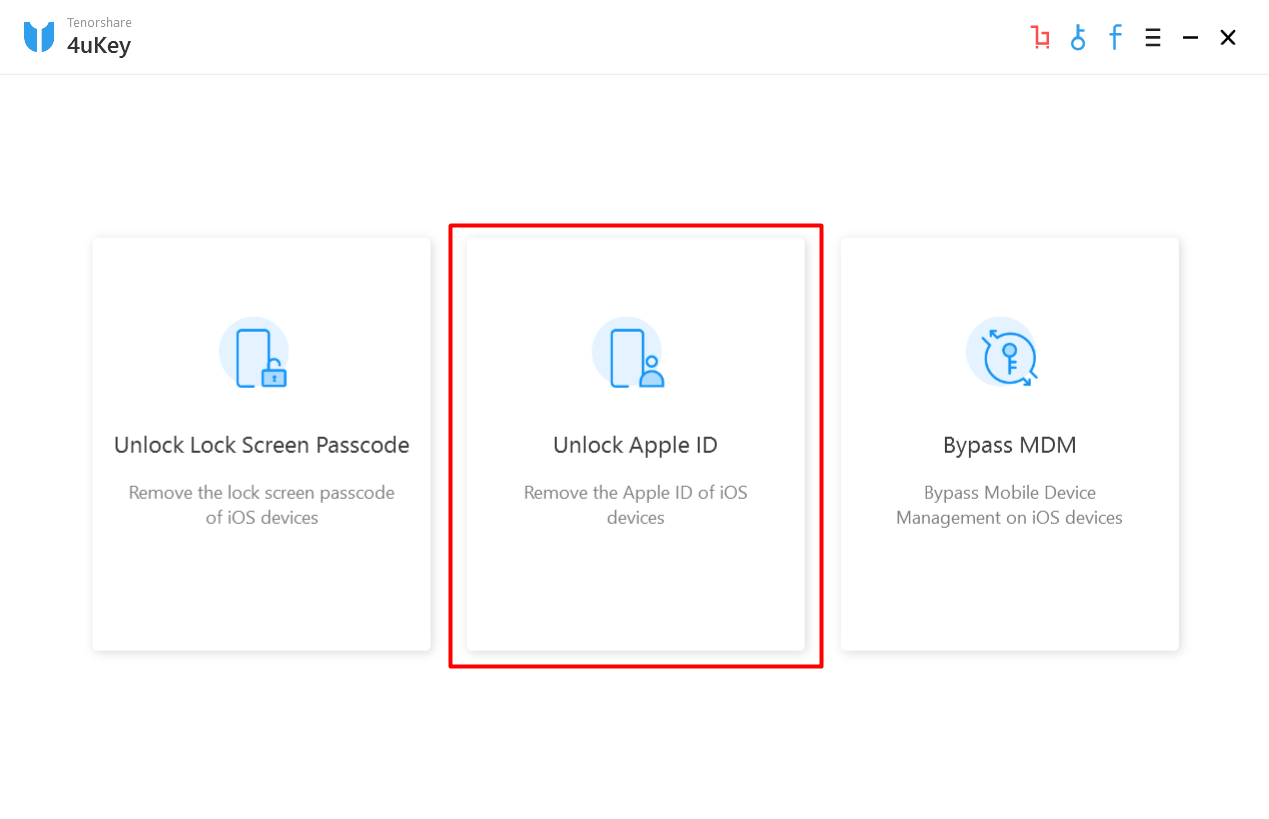 Launch the program and choose " " option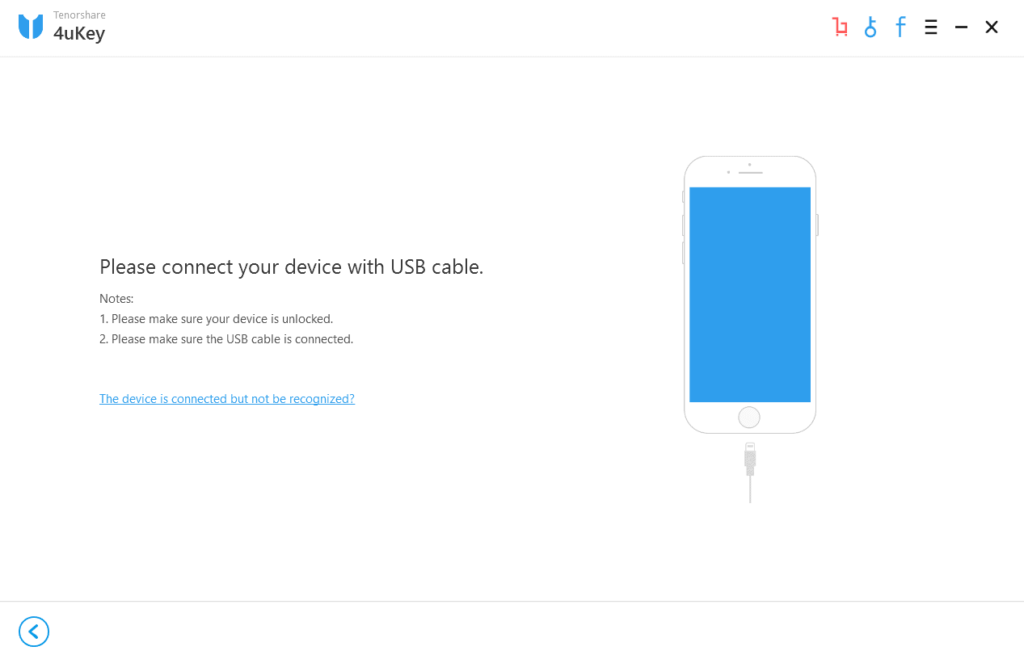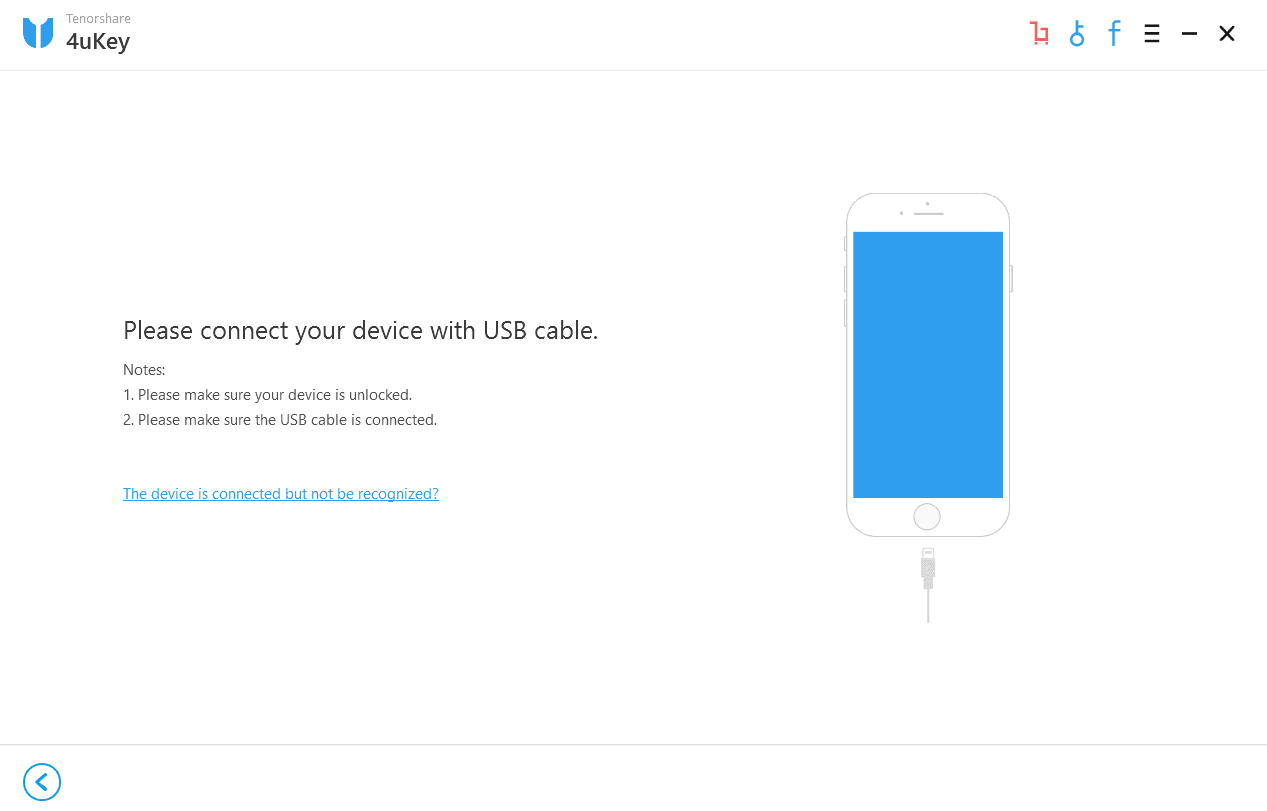 Now connect your iPhone with your PC using a lightning cable.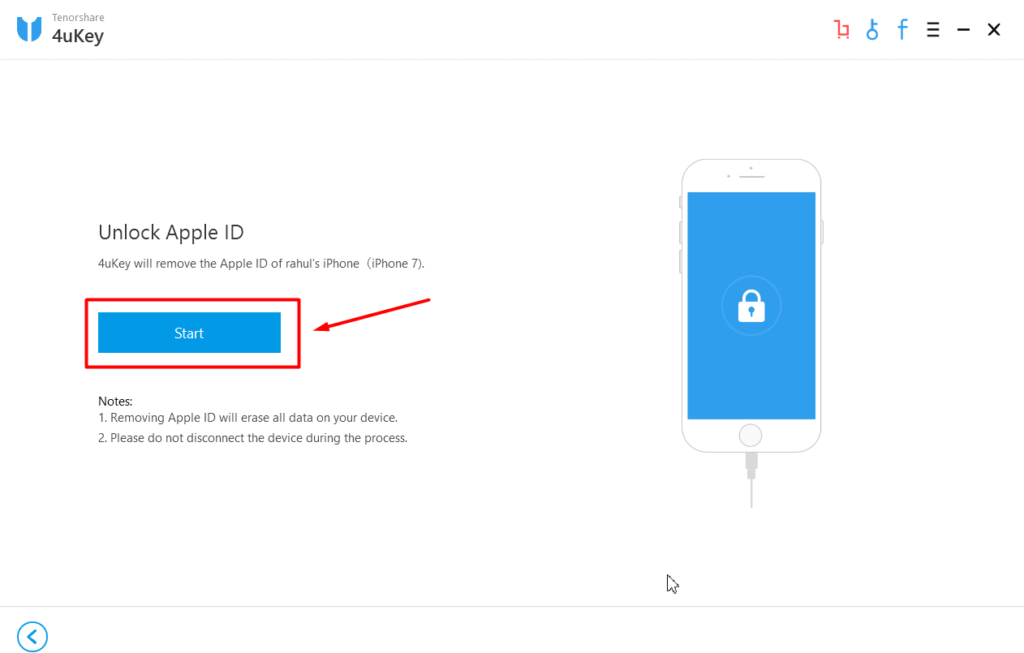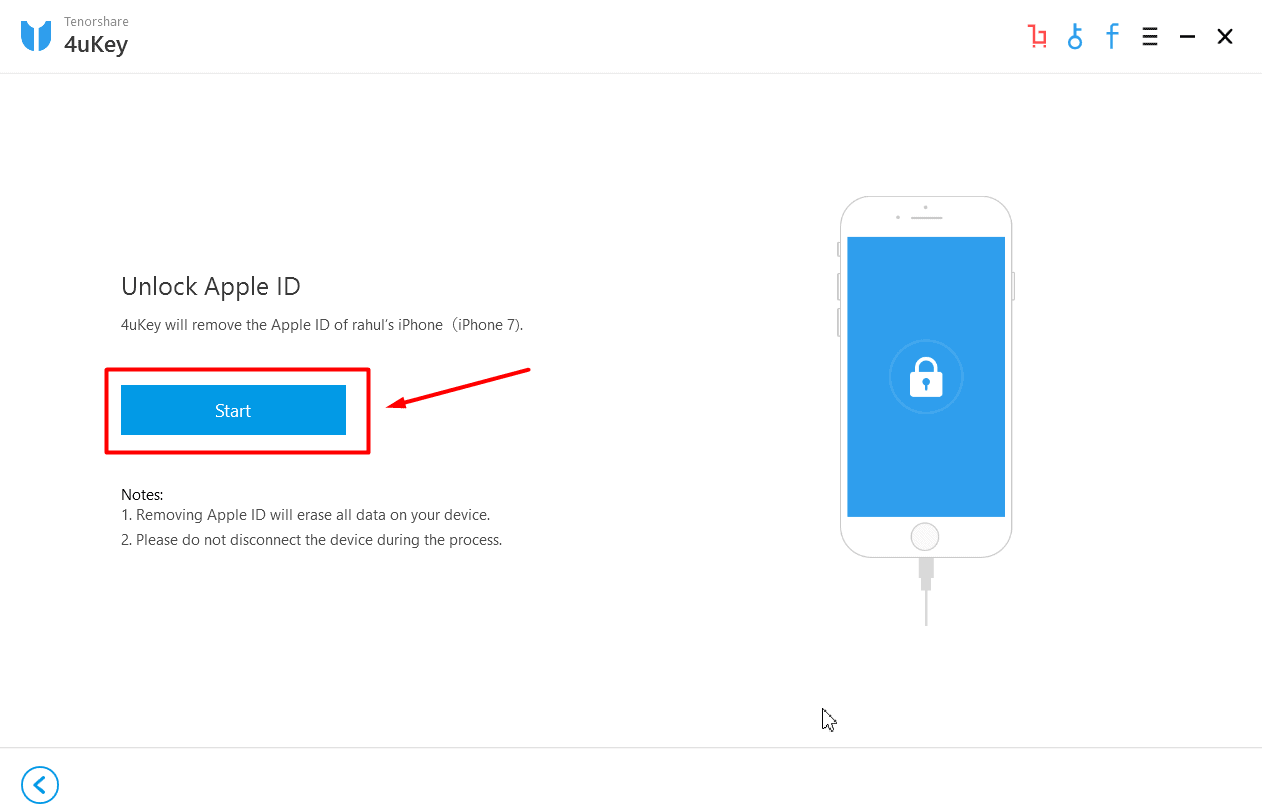 Once you connect your device, click on the start button.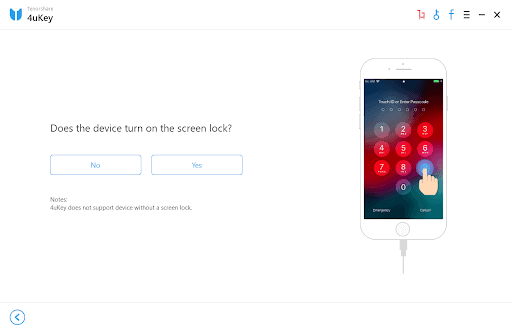 Follow onscreen instructions to complete the unlocking process.
In case you are facing frozen screen issues with your iPhone, you can read our comprehensive guide on How to fix iPhone frozen screen Won't turn off.
Conclusion
Looking back at times where I have to throw away my Apple ID locked iPhone to the recycle man just for mere pennies, this software is a real lifesaver for me and many others. The instances of forgetting your password are very real and can happen to anybody. And the best part is that it works seamlessly without any technical assistance needed. It can solve your problem with a few simple clicks by removing Apple ID from iPhone without the password. It's a miracle and blessing for all users who have a locked iPhone somewhere in their closet.