Status bar icons are good for keeping the user updated about current system settings on a device, but there are times when you feel they are unnecessary, and you might want to get rid of them for one reason or the other. If you own a Pixel 2 or Pixel 2 XL smartphone from Google and wish to remove icons on your status bar, this article is for you.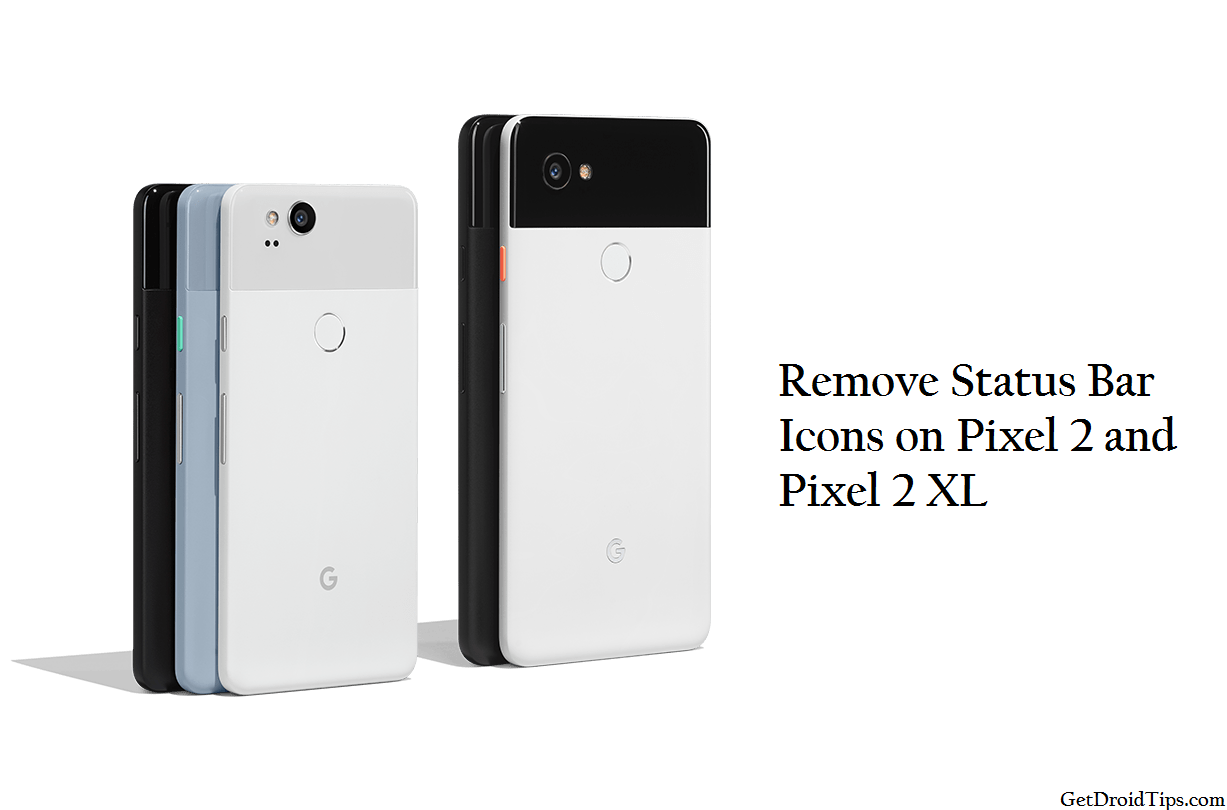 When I talk about status bar icons, these are icons that show the current state of a setting on your phone. They are displayed on the right side of the status bar when it (status bar) is not extended, and are different from notification icons which are shown on the left of the status bar.
What You Need
You don't need to install any software or flash any zip file for this tweak to work; everything you need has been provided for you in the Pixel 2's stock software. But first, you need to enable the System UI Tuner feature on your device.
System UI Tuner is a feature that was added to the Android Operating System in Android version 6.0 (Marshmallow), and as its name suggests, it allows you to apply certain UI tweaks to your smartphone instead of having to install custom ROMs or using software like GravityBox to achieve the same results.
It's available for all stock ROMs from Marshmallow but isn't enabled by default. Hence, many do not even know that this feature exists, and they don't know how to enable it. I'll be showing you how to do this in this guide, and how to use the System UI Tuner to remove status bar icons on Pixel 2 and Pixel 2 XL.
How to enable System UI Tuner on Android
Swipe your status bar down to reveal the Quick Settings panel.
There is a Settings icon on the top right of the panel. Tap and hold it for some seconds.
You'll notice that the settings icon starts spinning when you do this. Release it after holding it for some seconds, and the Settings app will be launched with a toast message which lets you know that the System UI Tuner feature has been enabled.
Remove Status Bar Icons on Pixel 2 and Pixel 2 XL – The Process
Now that you've enabled System UI Tuner, you have to do a little extra to remove status bar icons on your smartphone. Here are the steps:
Launch the Settings app on your phone.
Scroll down to the end of the list and tap the System option to open it.
Amongst other System settings, you'll see the System UI Tuner option. Tap it to reveal the different UI tweaks available for you to implement.
Tap the Status Bar option to show the list of all status bar icons on your smartphone.
To disable a status bar icon, uncheck the box next to it.
To re-enable a status bar icon, simply check the box next to it in the same menu. Note that removing or disabling a status bar icon doesn't remove the functionality controlled by that icon from the phone.