Google Hangouts is one of the most popular communication tools enabling voice, video, and text chats either in a group or one-to-one. This unified enterprise-level interaction tool is in sync with the fast-evolving remote work-culture. Google Hangouts, just like Teams from Microsoft, Workplace from Facebook or Slack, is redefining the collaborative work-culture.
It is revolutionizing the way we communicate cost-effectively. However, if you are a new Google Hangout user, you might face camera detection issues in your device. Several users complain that a built-in or external camera works fine with other applications, but not with Google Hangouts. If you are facing Google Hangouts camera glitches, continue reading to solve the problems in simple steps.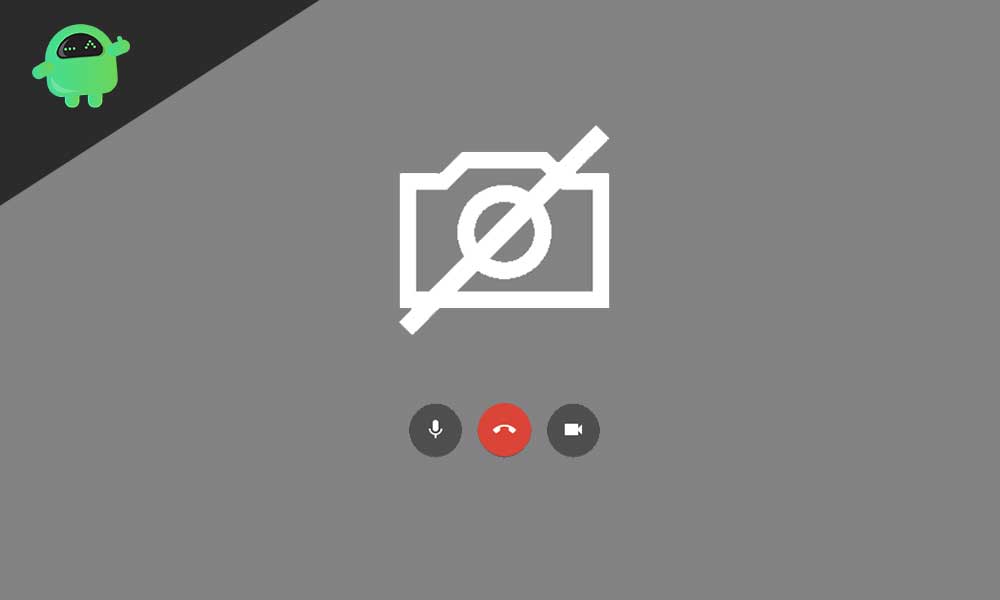 Why Google Hangouts Camera Isn't Working?
Before we start troubleshooting the Google Hangouts camera problem, it is necessary to understand the cause of the problem. Our research suggests that camera glitches could be due to either of these reasons:
Permission: Google Hangouts seeks permission from you to access several tools before allowing full access. This is the most common problem as users deny access to camera functionality of the device, making it impossible to enable video chat.
Outdated Browser: Another major issue is the incompatibility of the browser, be it Chrome, Firefox, Safari or Edge. Chrome has rectified the camera glitch issue with the update version.
Default Camera Setting: Google Hangouts has a confusing default camera setting, as it picks a different camera in a new window.
Operating System: Some cases have been observed related to the older version of Windows and iOS.
Methods to Resolve Hangouts Camera Problems
Collaborative communication requires the smooth functioning of video, audio, and text functionalities of the application. If you are facing any camera-related issue with your Hangouts, then follow these verified methods to fix it in simple steps:
Method 1: Give All Necessary Permission to Hangouts
Hangouts camera functionality depends on your permission, regardless of the operating system and browser type. Sometimes users accidentally ignore hangouts pop-up requests to access device cameras, resulting in camera glitches. Depending on the browser, the Hangout camera problem fixing differs.
Fixing Chrome, Firefox, and Opera: When you open Hangouts you get prompt asking some permission. All you need it to do is click "Allow". If you have disabled it accidentally, you have to click on the blocked-popup icon in the top-right and select the "Always Allow Hangouts" URL. You have to select the right camera option and then hit the "Done" button to avoid the recurrence of the camera issue.
Download Chrome
Safari: To fix camera-related issues on Safari, you have to install Hangout plug-in first by downloading it from here. If Hangouts plug-in is already there, you have to update it by following the same path. Once the installation process is over, just initiate Video Call and then allow permission to access the camera by clicking "Trust".
If you have denied the permission accidentally then follow this path: Safari > Preferences > Security and select the Plug-in Settings. Here you will find Hangouts plug-in. You have to "On" or "Allow" toggles related to Google Talk Plug-in and Google Talk Plug-in Video Renderer and then hit "Done". This will resolve your Hangouts camera related issue on Safari. If the problem persists, follow the next method.
Method 2: Driver Update
If you are Chrome user and haven't updated your browser, then you are likely to get a static page with the "No Camera Found" message. This is because the older versions had some patching issues, which have been rectified by developers in the latest versions. Follow these steps to update Chrome for smooth Hangouts functioning:
First of all, open the Chrome browser and hit the action button at the top-right corner.
Go to Help > About Google Chrome
You will land on the "About Chrome" page; here wait for a few seconds to know about your Chrome version and the available updates.
Just click the "Update Google Chrome" button to get the latest version.
It will take a few seconds to install the latest version. Once done, restart your device to check whether the Hangouts camera issue is fixed or not. If the issue remains, move to the next method.
Method 3: Change Hangout Setting to Select Right Camera
If your device has built-in as well as an external camera, there are chances of conflict in selecting the camera of your choice. You can resolve this Hangouts camera problem by adjusting the setting. Follow this verified method to solve conflicting camera issue on Hangouts.
Start a Video Call first and then click "Setting" from the Video Call window.
Go to the "General" tab and select a camera of your choice from the "Video" section.
Just click "Done" and refresh the Hangouts page to reload saved changes.
Method 4: Camera Connection
If your Hangouts external camera was running fine until the last call, just check whether your device is properly paired with the camera or not. Experts recommend, unplugging and re-plugging of the external camera to debug the patch through the reset. If the problem persists, check the external camera on another system to confirm whether it is in good shape. If it is fine, then do check the port of your personal computer.
Method 5: Conflicting Simultaneous Cam Use
It is highly likely that other programs might be using the camera of your PC while you are trying to initiate a video call using Google Hangouts. This interference could lead to a camera-related error. It is better to close other such applications that might be using a camera.
These simple methods will resolve any camera related problems of Google Hangouts and make your communication smooth and effective. The business world is embracing remote work culture, and Google is transforming the Hangouts into Hangouts Meet and Hangouts Chat to help teams collaborate better. The Meet is lighter, faster, and easier to help up to 30 people meet virtually.
The Chat is a virtual room, making team communication effective with conversation threads and smart parallel tool integration. Keep your Google Hangout in a healthy state. If the camera isn't working perfectly, you can try either of the above methods to resolve issues almost immediately without any assistance. If you have any queries or feedback, please write down the comment below in our comment box.