Windows 10 is set to check for updates regularly, and if you are on a limited data plan, then that can be an issue. If you have a limit of say 1GB or 2GB of data daily, then the chances are that a windows update will drain your data instantly. Now the thing about windows updates in Windows 10 is that it happens in the background. The user is unaware of the download that is happening in the background.
More often than not, people with limited plans are confused about how even without surfing or downloading much, they end up using their data in a matter of seconds. Besides windows updates, some other app updates in Windows 10 can also cause this issue. Sometimes even a program running in your foreground, like a web browser or a video player, checks and updates itself to the latest version. So how do you keep your data usage in check in Windows 10? Well, Windows 10 acknowledges the fact that not everybody uses unlimited data plans. So they have built in a feature called metered connection in Windows 10 by default. And in this article, we will guide you on how to set up a metered connection in your Windows 10 PC.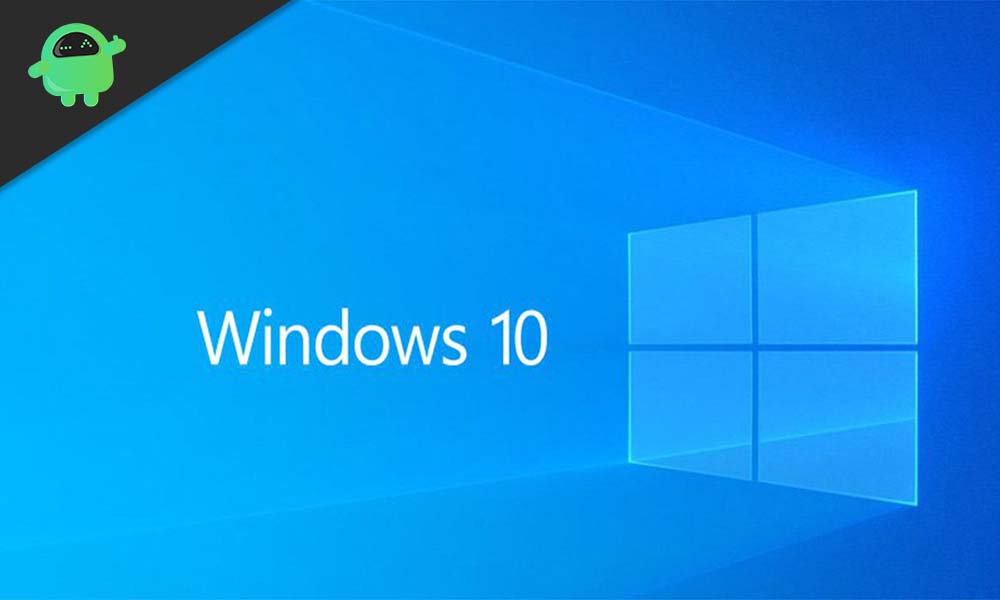 How to Set up And Use Metered Connection in Windows 10?
Setting up a metered connection in Windows 10 is quite easy, and it will hardly take you a couple of minutes. It is a feature available by default in Windows 10, so you don't need to download any application or program for it. When you turn on a metered connection for a WiFi network, it will automatically close down internet usage in the background by the operating system or any other apps installed on the system. All background download operation will stop working.
First, you need to connect your PC to the network, which you want to set up as a metered connection. As soon as you connect to that network, your system will automatically add that connection to the list of known networks.
Click on the Windows key on the bottom left corner of your screen and then click on the small gear icon that shows up. It will open up settings for you.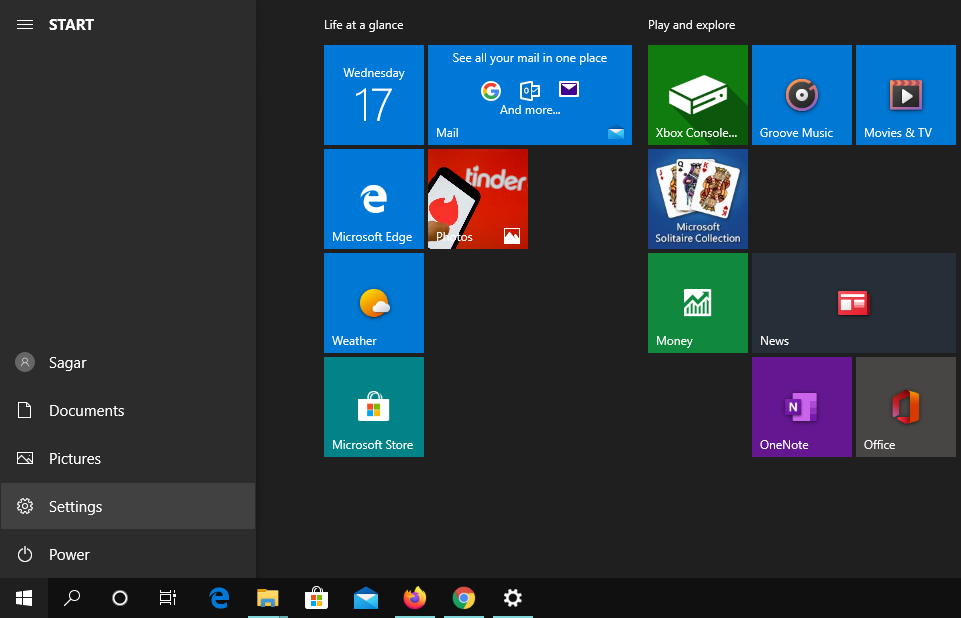 In the settings menu, click on Network & Internet.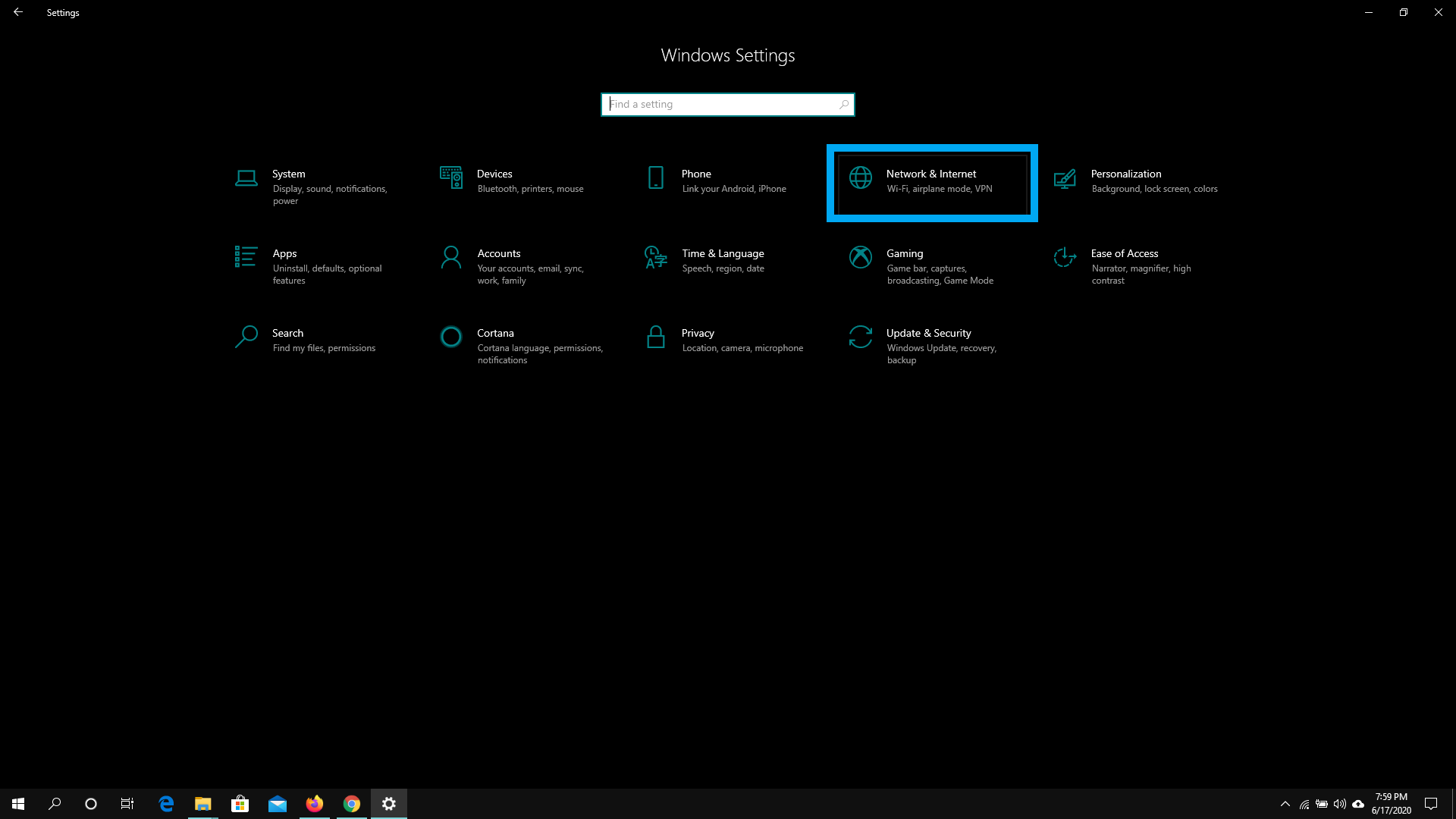 On the next window, click on the WiFi tab in the left pane and then choose the option "Manage Known networks" on the right pane.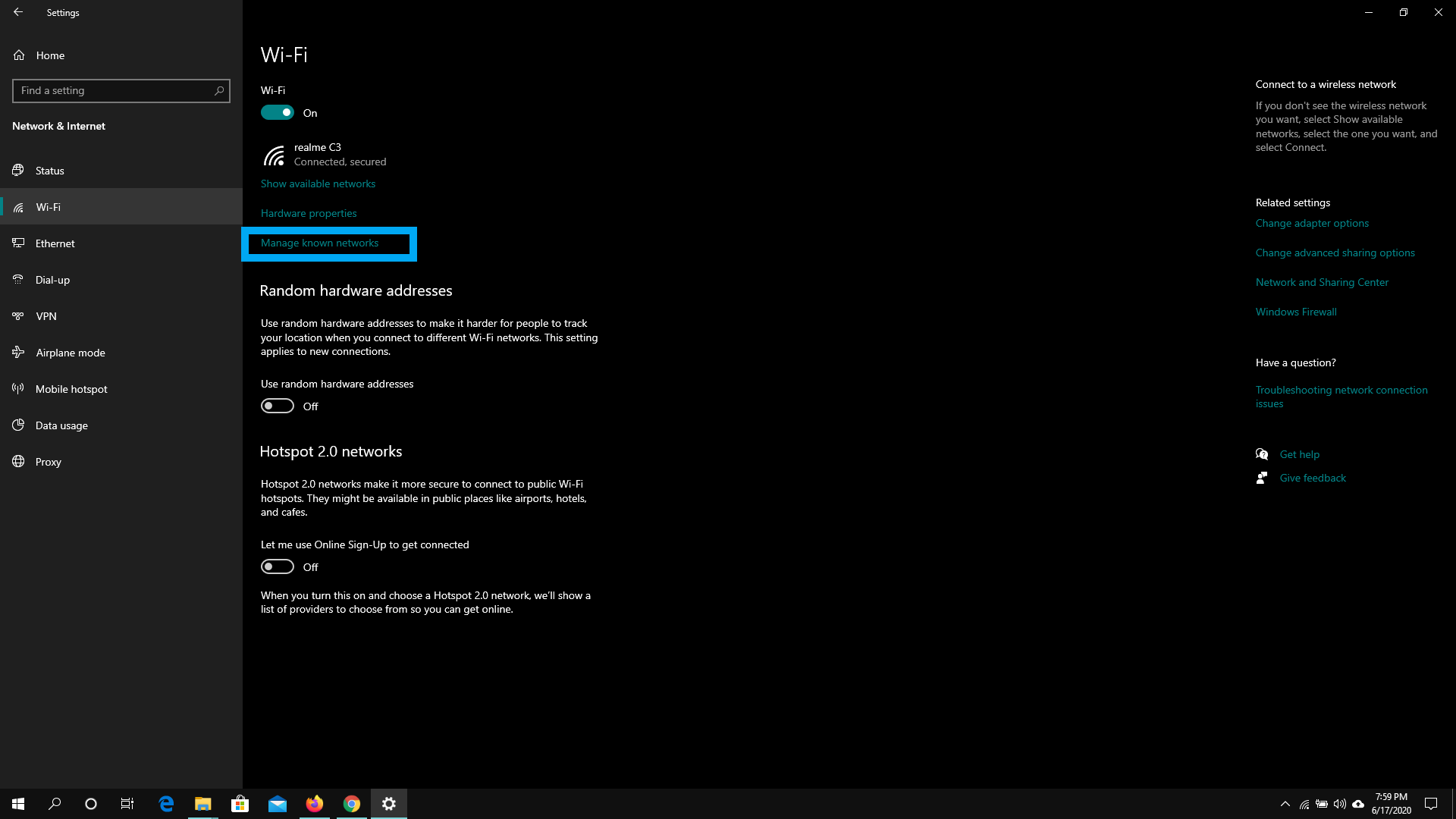 Now you will see a list of all the saved networks on your system. Find the one you want to set a limit on and click on it. Then click on the properties button of that network connection.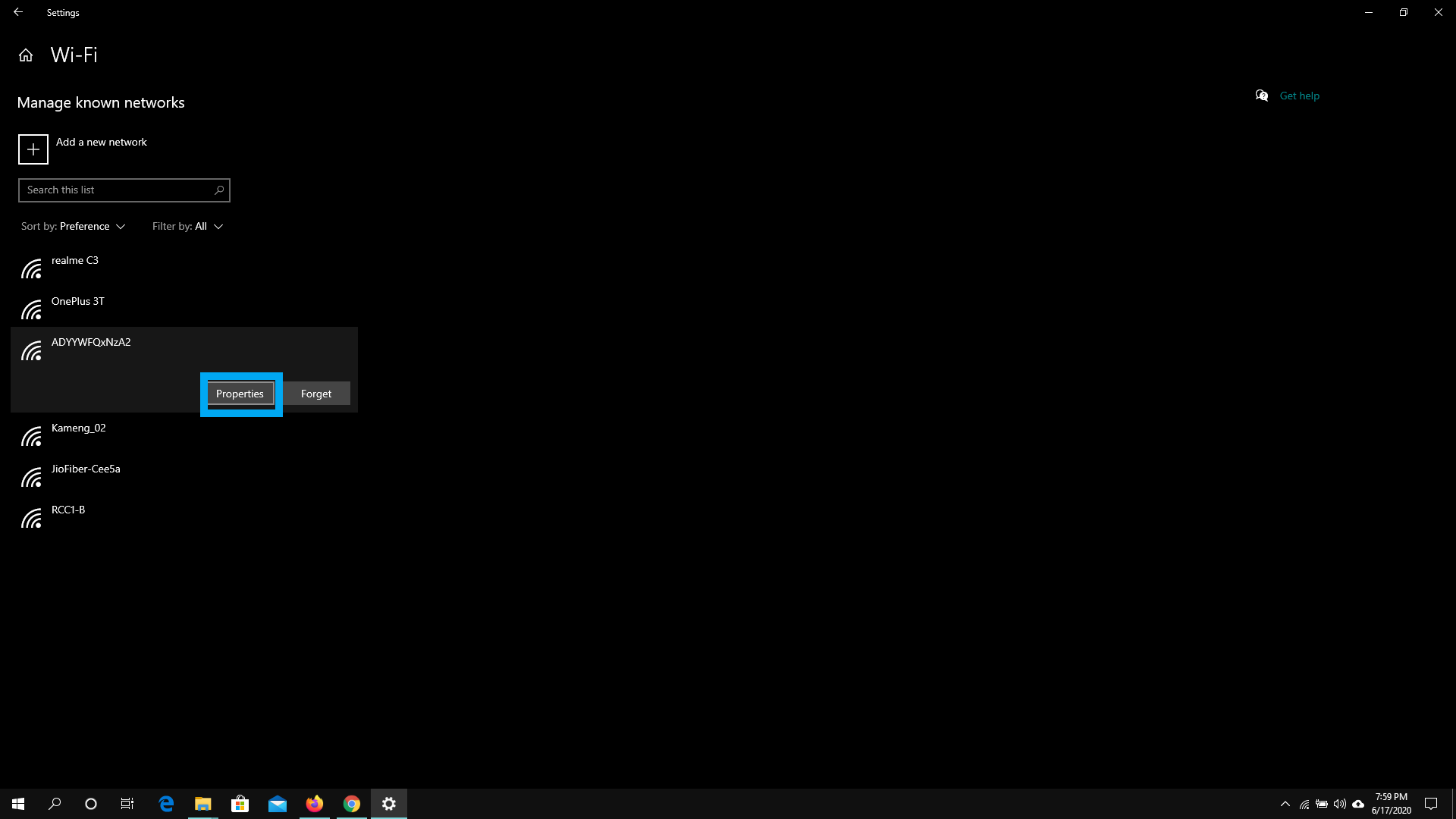 Click on the toggle next to "Set as metered connection" and turn it on. Your connection is now metered, and no further download in the background of Windows 10 will take place in your system anymore.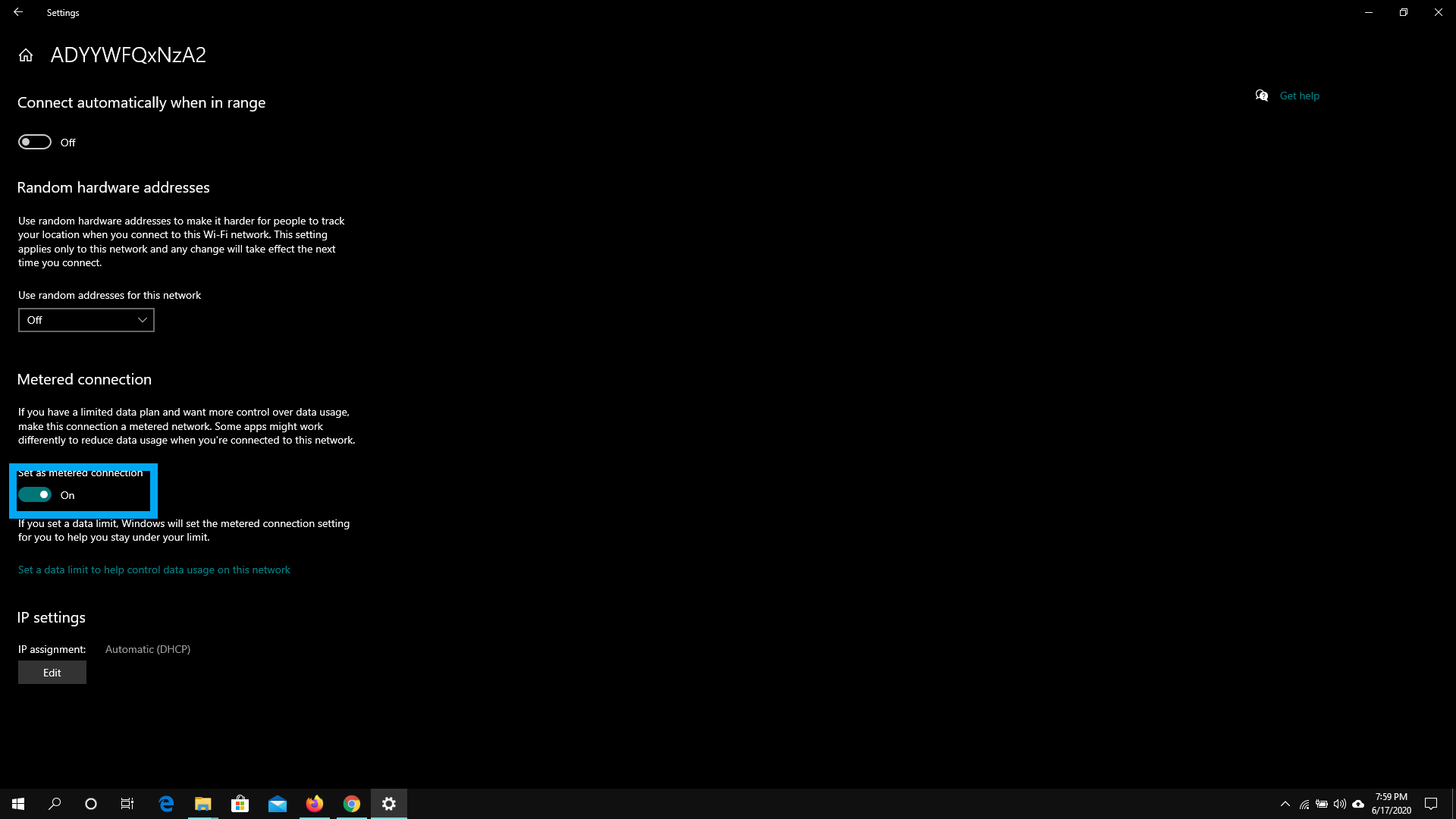 There is no point in setting up a metered connection if you are on an unlimited data plan. But if you are on a limited one, then this a feature you must turn on to keep track of the data usage of your system. This feature comes in handy when you are traveling and using your smartphone as a hotspot device. Even when you are using the WiFi of a hotel whose internet plan is costly, this will be a penny saver for you. Again, if you reside in a place where the connection is not that good, and you want the maximum speed for the task that you are working on your system, then turning on this feature will do you wonders with your connection.
So now you know how to set up a metered connection in Windows 10 and then use it in situations where it is necessary. It is good to see Microsoft including this feature by default in Windows 10, especially considering the size of the updates that they push out. If you have any queries with this guide, then comment down below. Also, be sure to check out our other articles on iPhone tips and tricks, Android tips and tricks, PC tips and tricks, and much more for more useful information.