Google has now plenty of apps that let you keep yourself as well as the ones that you care about alerted about any emergency or when things go south. One of such apps is the Personal Safety that uses all the built-in sensors of your phone to detect if you have been into a car crash. Initially, this feature was exclusive to Google Pixel 4, but now Google has pushed this feature to all the other Pixel devices as well. This enables you to keep yourself and your family members safe while driving. With the new Pixel Drop update feature, Google has made this feature live for other Pixel devices.
And if you are looking for ways to set up car crash detection on your Pixel phones then you are at the right place as in this post, we will guide you to set up car detection on any of the Pixel phones via stepwise guide. This guide lets you set up the car crash detection on your Google Pixel phone so that any of the set contacts can be contacted in case of an emergency. So, that being said, let us get straight into the article itself: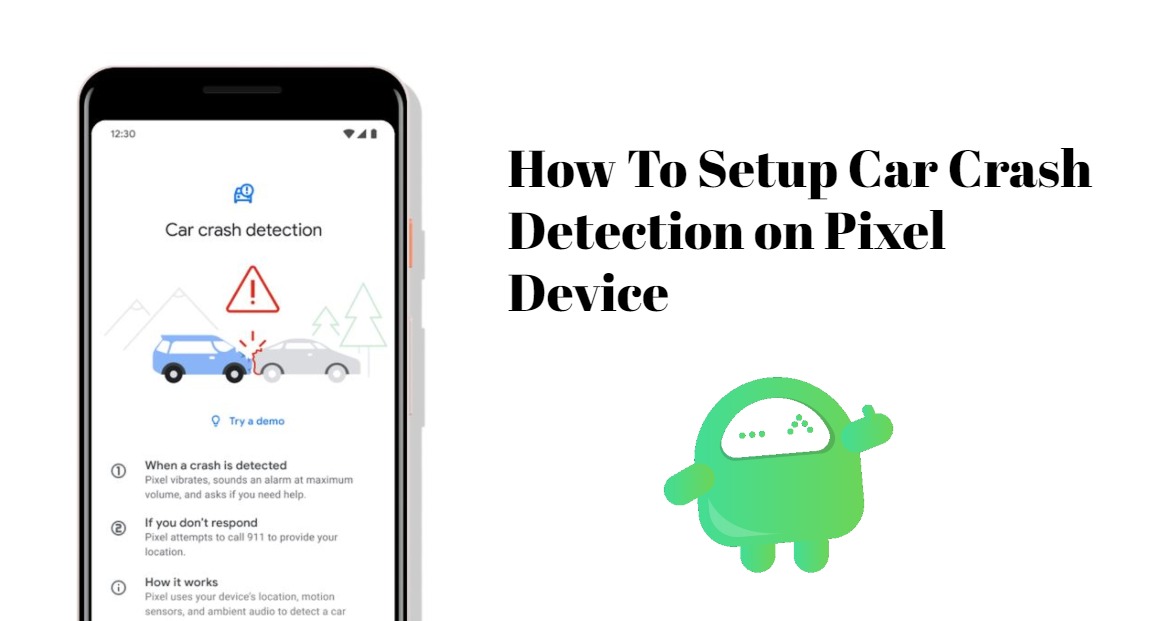 How To Setup Car Crash Detection on Your Pixel Devices
Firstly, locate an app called Safety on your Pixel phone.
You will be greeted with a welcome screen and you need to tap on Continue as [your phone's name].

Now, you need to add some emergency contacts to the list, you wish to be contacted in situations of a car crash.
Select Add Contact to add the contacts one by one.
Now, you will be asked to fill in all the medical information about yourself like your name, blood group, or any known allergies. You can tap More to add some more things about yourself.

Hit Done once you are done.
Turn ON and click on the Yes I'm in button to use the car crash detection.
Tap Allow all the permissions that the app asks.
Make sure to enable the microphone to detect sounds of the car accident and trigger a response.
Once you have allowed all the permissions, you will see that the car crash detection is now ON and you can also see a demo.
So, there you have it from my side in this post. I hope you guys liked this post and were able to set up this new feature on your Pixel phone. Let us know in the comments below if you were successful in setting up the Car Crash detection on your phone or not. Until the next post…Cheers!
Image Credits: Gadget Hacks