Often it happens that, we are using our smartphone to shoot photos or videos and the camera app closes on its own. Every smartphone definitely comes across this issue sooner or later in its lifetime. Today we will talk about how to solve this issue on the latest Samsung Galaxy Note 9. Below you can find some really simple tricks to Solve Galaxy Note 9 Camera Auto Closing Issue.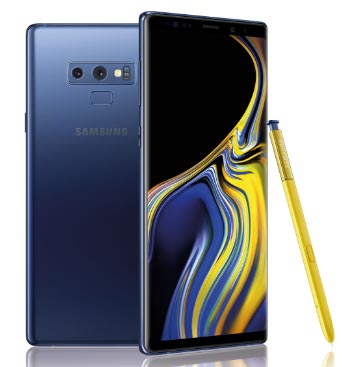 Galaxy Note 9 is a dual SIM and budget smartphone that is available since August 2018. This device flaunts a 6.40-inch touchscreen display with a resolution of 1440 X 2960 pixels. It runs Android 8.1 Oreo out-of-the-box. This handset from Samsung runs on an octa-core 1.7 GHz Qualcomm Snapdragon 845 processor for the USA, Latin America, and China whereas in European region the device will pack Exynos 9810 chipset. Also, this has a 6/8 GB of RAM in the set-up. This phone has 128/512 GB of internal storage. In the camera section, the Note 9 brings a dual camera of 12 MP each. An 8 MP selfie shooter teams-up on the front side.
Easy Tips To Solve Galaxy Note 9 Camera Auto Closing Issue
Here we are laying down some really easy tricks that you can use to detect what exactly is wrong with your camera and how can you fix it.
Method:1 Check for Camera App Updates
Usually, some bugs do knock into to the camera App that may cause the crashing issue. This may be caused because of the older version of the app. So, look for any system update that integrates the update for the camera. You may also look for dedicated app update for the camera. After updating the camera App, you can start using it and check whether it still closes on its own or works perfectly fine. The problem should essentially solve now.
Method:2 Check the Samsung Service Menu for Any Defect in the Camera
Follow the steps below.
open the number pad on your device.
Now enter the following code *#0*#
This will give you access to the service menu of your Galaxy Note 9
In the service menu, select "Mega Cam". You can now see the camera live image.
If any error message appears or the test gets aborted, then there is definitely some fault in the camera module of the S8 is most likely defective.
Method:3 Reset the camera App
This method will reset the camera app back to its stock form. However, you will lose all your current settings like ISO, watermark, focus etc. To do it,
Go to device Setting > Apps > Camera
Now go to the App info tab > tap on Memory.
Tap on Empty cache > tap on Delete data
Method:4 Wipe the Cache Partition
Here is another effective method that can help you solve Galaxy Note 9 Camera Auto Closing Issue
Step-1 Switch off your device.
Step-2 Press and hold the Volume Up + Bixby key+ Power key simultaneously.
Step-3 Now Android logo will display. Now, release all the keys.
Step-4 Press the Volume down key several times to scroll down to 'wipe cache partition' option.
Step-5 Press Power button to select.
Step-6 Press the Volume down key to highlight 'yes' and press the Power button to confirm.
Step-7 When the wipe cache partition finishes up, "Reboot system now" will be highlighted.
Step-8 Press the Power key to restart the device.
You May Also Like,
So, that's all you have to do to solve Galaxy Note 9 Camera Auto Closing Issue. We hope this guide will help you out.