The Pokemon Go depends upon the location you are at. You won't be able to catch Pokemon as frequently as you can in urban areas if the place is remote or arid. To alter their GPS location and capture more Pokémon, many gamers desire to use Pokemon Go teleport hacks and techniques. Sadly, Niantic can identify the abrupt shift in your location and ban your account. However, it doesn't follow that there aren't any secure methods of attempting the Pokemon teleport hack. This article discusses every possible method for teleport Pokemon Go on iOS without endangering your account. And you will use a tool, UltFone iOS Location Changer Therefore, keep reading!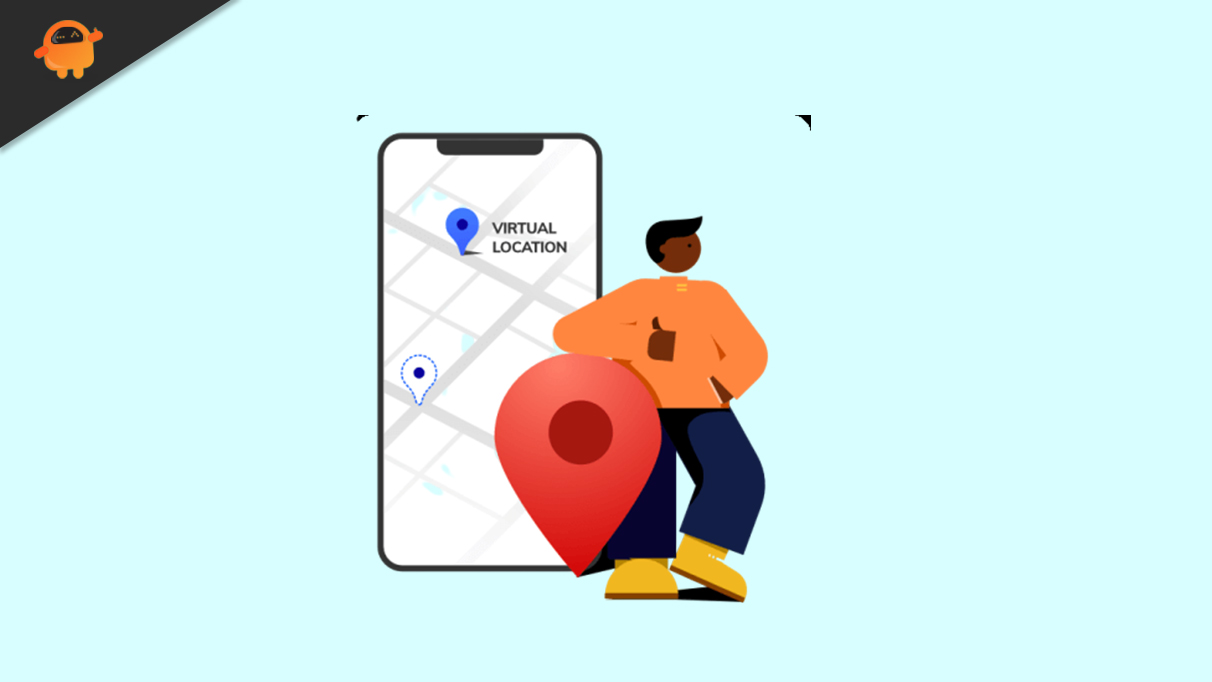 Part 1: Can You Still Use Pokémon GO Teleport Hack in 2023
Yes, there are still many ways to teleport with Pokemon Go iOS in 2023. By teleporting, you may go to different areas and play while seated in your home. You can capture a lot of Pokemon by doing this. You merely need to be aware of the proper procedure.
Teleportation is the ability to go between two locations without moving or walking there and back. We are all aware that to catch Pokémon in Pokemon Go, players must travel to various locations. So what happens if you don't have enough time to explore but still want to catch Pokémon? Teleport enters the scene at that point.
UltFone Christmas Celebration & New Year Deals that You Cannot Miss! Up To 75% OFF, Play Card-Flip Game 100% Win Surprises
Part 2: How to Teleport in Pokemon Go without a Cooldown?
How to teleport in Pokemon GO in 2023? UltFone iOS Location Changer is the best technique to teleport in Pokemon Go for iOS. With this tool, you can teleport with just one click. Then what? It can be done without jailbreaking your device. Pokemon Go's map-like user interface makes it simple to fake where you are. It enables you to simulate travel between two or more locations at a specific speed and lets you alter your location for Pokemon Go.
Step 1 Run the software and click on the "Enter" button.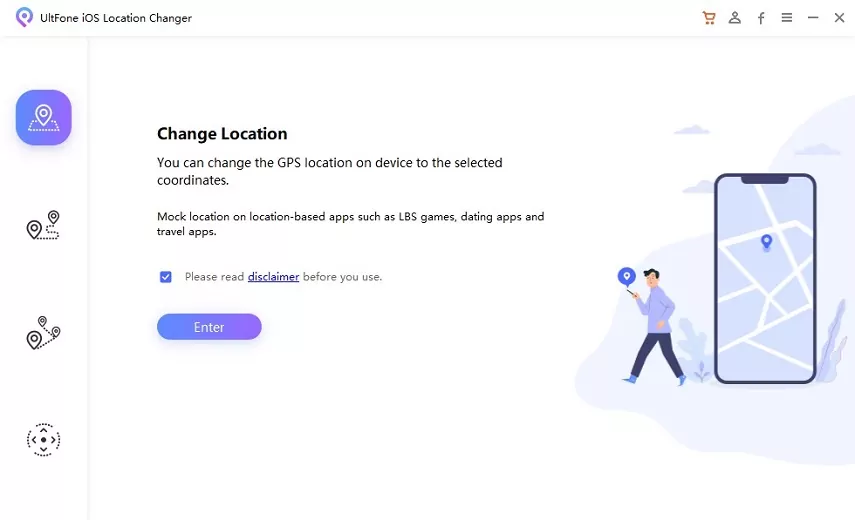 Step 2 Connect your device to the computer with the help of a USB cable.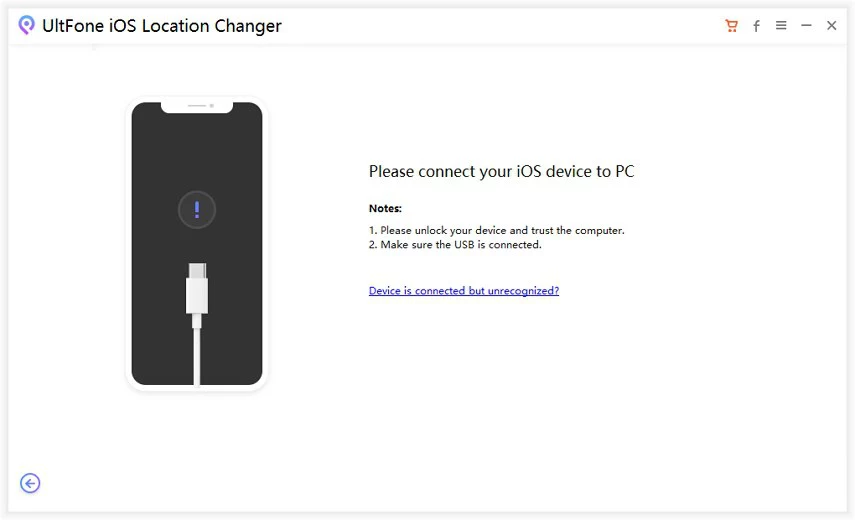 Step 3 You can now enter the desired location and hit the search icon to set it on the map. Finally, confirm the location from the left panel and hit "Start to Modify".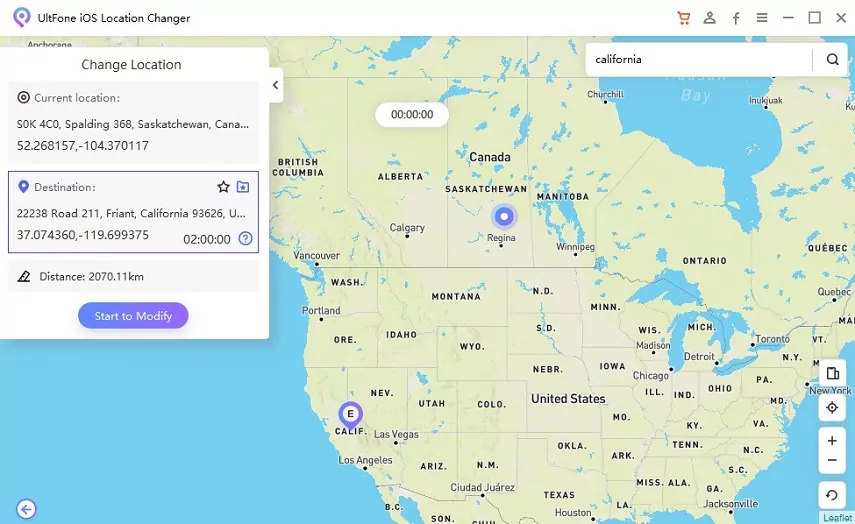 Part 3: How Do You Fly in Pokémon GO in iOS 16?
In essence, Fly GPS creates a false GPS location on the app so you may move your Pokemon around and find new places. It implies that you can travel almost anywhere rather than physically traveling the globe.
The best thing is that Fly GPS Pokemon GO gives Android users the same possibility, although most GPS spoofing apps are only available for iPhones.
The Fly GPS app's standout features include fast teleportation to any area worldwide and choosing your target location. It is highly compatible with the most recent iterations of Pokemon GO. Additionally, unlike other apps, it is easy to set up and use on iOS and Android.
Part 4: How to Avoid Soft Ban when Teleporting?
How to teleport in Pokemon GO without getting banned? Your Pokemon Go account will receive a soft ban if you violate the cooldown rules, making it impossible for you to spin pokestops and causing all Pokémon to flee when you attempt to capture them. It would be best if you abode by the cooldown guidelines from Pokemon Go to prevent a soft ban from the game.
It depends on whether Niantic discovers further location-faking actions before determining how long the Pokemon Go Soft ban will stay. It does not apply to driving because Niantic can tell when you are using GPS spoofers to teleport in Pokemon Go.
Part 5: Must-Know Tips about Pokemon Teleport
Cooldown Rule from Pokémon GO
Niantic knows gamers might enjoy playing the game when on the go. However, your account can be flagged if your location is falsified. You can rely on Pokemon Go's cooldown time scale to prevent this. It is how long you must wait once your location has been faked before using the Pokemon Go program.
Naturally, the longer you wait, the further your move is from your actual position. Although there is no overarching guideline for this, experts advise using the parameters for the cooling time listed below.
900 – 13000 KMs: 90 to 120 mins
500 – 900 KMs: 65 to 90 mins
100 – 250 KMs: 30 to 45 mins
250 – 500 KMs: 45 to 65 mins
11 – 100 KMs: 10 to 30 mins
6 – 10 KMs: 3 to 8 mins
1 -5 KMs: 1-2 mins
Before teleporting, turn off airplane mode.
Now, switch your device to airplane mode.

Turn your device's Airplane mode on or off to teleport using the Pokemon Go hack securely.

If the Pokemon Go app is still open in the background, quit it and make sure you're logged in.

Launching PokeGo++ on your device after turning off Airplane mode and waiting a short while. Instead of logging out of your account, if you have an error during the log-in process, wait a few minutes for it to be fixed.

Go to the map interface to update the location once the program has loaded.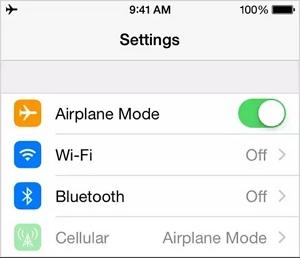 Before teleporting, log out of Pokemon.
Do you want to Teleport Pokemon Go on iOS without getting soft-banned? Sign out of your account to use the Pokemon Go teleport hack properly and securely. Go to the settings by clicking on the Pokeball in the center of your home screen. Click the Sign Out link when you have scrolled down.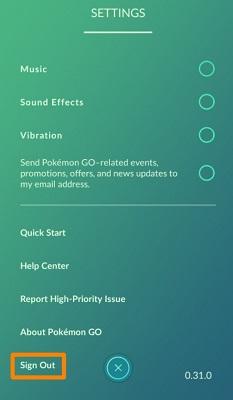 Part 6: How to Teleport Pokemon Go on iOS free?
The Pokemon Go app has been modified, and PokeGo++ is compatible with jailbroken smartphones. For instance, you'll be able to manually teleport in Pokemon Go, collect more eggs, and move more quickly.
In terms of PokeGo++'s advantages, you must jailbreak your device. What else? If Niantic finds out, your account can be banned.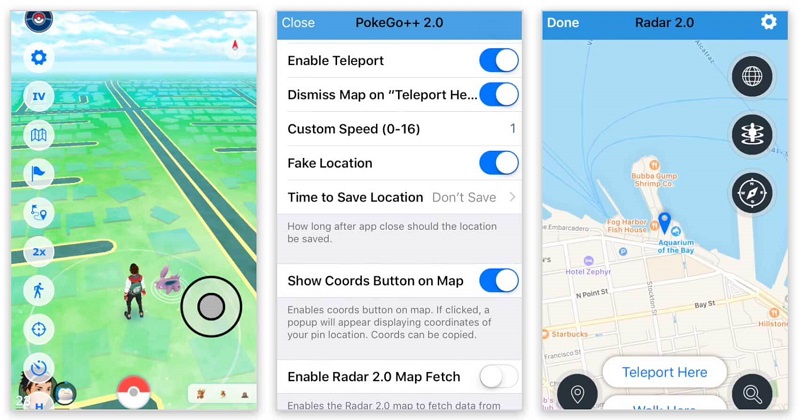 Conclusion
The hack for the Teleport Pokemon Go on iOS is complete. You can see that there are lots of ways for you to teleport in Pokemon Go. Give these strategies a try; they might work well for you. We strongly advise utilizing UltFone iOS Location Changer and following all the instructions before attempting to teleport in Pokemon Go.
UltFone Christmas Celebration & New Year Deals that You Cannot Miss! Up To 75% OFF, Play Card-Flip Game 100% Win Surprises