Instagram is the new social space everyone is talking about, and it is used to share our day to day activities and is an amazing way to connect with your friends and potential followers. Since Instagram is so popular, it's also very important to schedule posts and content regularly on the platform, so your fans don't miss out on anything. Sadly Instagram does not have such scheduling settings, but there are many free tools and services available to do the same. Combin Scheduler is one such amazing tool that lets you schedule not only Instagram posts but stories as well.
Instagram is not just a social platform, it's also a reality show for many influencers, actors, important figures and people like you and me. If you're an artist, a video maker, a vlogger or entertainment personnel, you definitely need to use the power of Instagram to get more followers and views on your posts. The best way to do this is to keep your Instagram active, and the clever way of keeping it active is by using Combin Instagram Scheduler.
Combin Instagram Scheduler
Imagine you are up for an exam or a vacation, or maybe you're doing something important. The point is, your life is busy, and there are times when you might not be able to use Instagram to connect with your follower and fans. But if you don't post interactive content every now and then, the Instagram algorithm will not detect you, and hence you might not get that organic growth. So to tackle this, you have to use some sort of Instagram Scheduler application, which can help you in scheduling all kinds of posts and stories for your fans.
Combin Scheduler is an all in one Instagram scheduler solution, and the best part is – it is free and works on PC, so you can use it more efficiently with a large workspace and with more professionalism. With ready to use tools such as Post scheduling, story scheduling, location tagging, Accounts mentioning, managing your Instagram account has gotten so much easier.
Features
Combin is something different, as apart from just posts or videos scheduling, it can support various other tasks which you as an Instagram user will definitely appreciate. Combin is completely free, and its features will definitely help you to grow your account and get more Instagram followers.
Flexible Posts Scheduling:

Going to a party, have an important meeting to attend, need to watch a movie? No worries, Combin works in the background and will schedule all your posts to your account even when you're sleeping. It's your personal assistant when it comes to your Instagram accounts.

Create Dozens of Stories:

Stories can be overwhelming and time-consuming when it comes to editing and finalizing them. Combin comes with inbuilt tools which make it easy to make stories, and you can upload them in bulk as well.

Style Your Instagram Grid Layout:

With a special post calendar, you can see exactly how the posts will look in the future. So you can plan accordingly and choose the best layout for your photos to attract more fans and followers.

Locations Tagging:

Just visited an exotic location and want to share with your fans? No issues, Combin comes with a custom location tagging option, and you can use it to tags location for your favourite holiday pictures.

Hashtags and Accounts Mentioning:

Instagram seems incomplete without hashtags, so you can set up hashtags easily while scheduling your Instagram posts.
Steps to Schedule Instagram Posts via Combin
Using Combin is easy. It's available for Windows, Ubuntu and Mac. So no matter what platform you're using, you're covered. So first, download and install Combin your PC.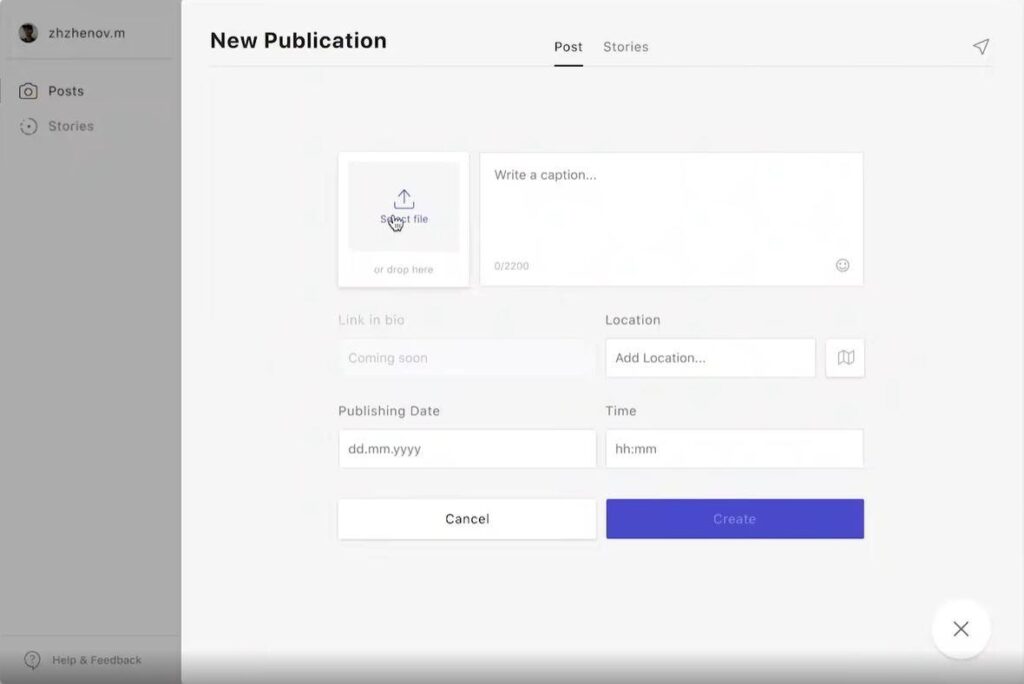 Click on Posts > New publication and select a photo to upload.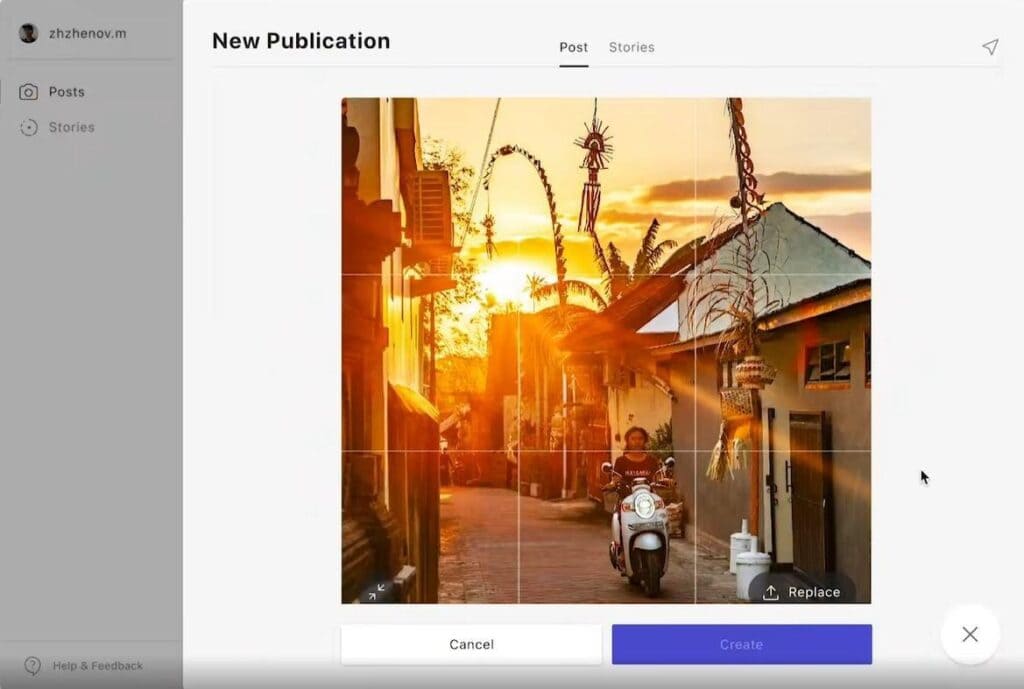 Crop, zoom or rotate the photo to your suitable likings.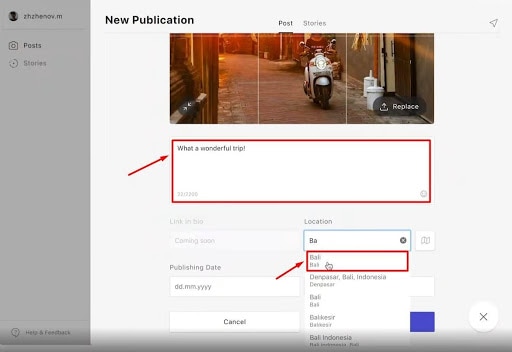 Add relevant image caption details and location to your post.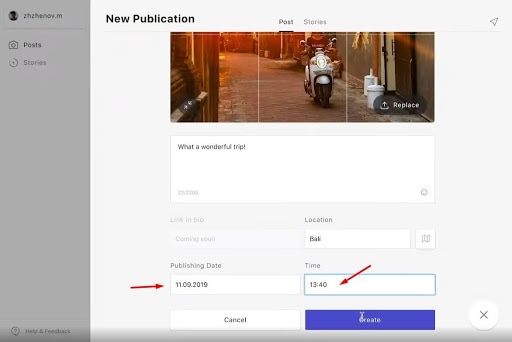 Add publishing date and time and click on create button.
Now your post is scheduled and will post on the date & time selected by you.
Conclusion
It's amazing that now you use Instagram on autopilot with Combin's new post scheduling feature. If you're someone just starting with Instagram or an experienced user, Post scheduling will definitely help you out. Such tools help you to be consistent in the social media game and hence will help you gain more followers, and social media reach.