Smartwatches are now slowly becoming a popular accessory among smartphone users. With new and enhanced features like health tracking, fitness tracking, and other great features, smartwatches are a perfect companion you can pair with a smartphone. Moreover, there are a lot of other great things that you can do with your smartwatch, and if you are looking for such tricks then, you are in the right place. As in this post, we will guide you on how to use Google Maps on smartwatches running WearOS.
You can make use of your handy smartwatch for getting turn-by-turn assistance, manually or even by voice. However, note that for using this feature you need to have a smartwatch with GPS inbuilt otherwise this trick will not work. So, that being said, let us take a look at the article itself: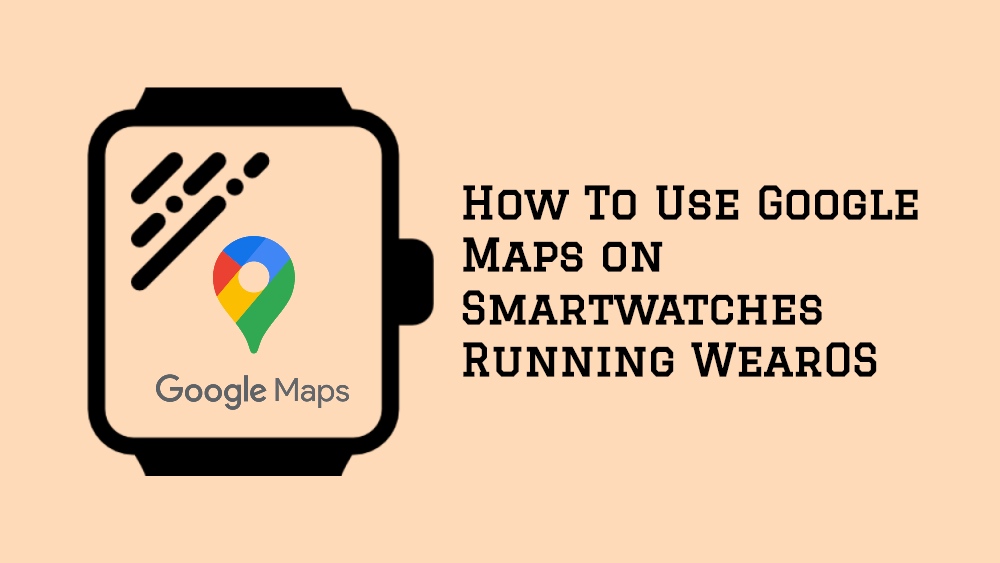 How To Use Google Maps on Smartwatches Running WearOS
Now in order to get turn-by-turn location assistance even if your phone is locked via the smartphone then, you need to make sure that location is enabled. The first step is to download the Google Maps application from the Play Store. You can download the app by clicking the button below:
Also Read: Why is Google Maps so slow? Tips to Make It Fast
Get assistance via Voice
Wake up your smartwatch by saying 'OK Google'.
Then you need to say 'navigate to [destination]'.
Don't forget to specify the means of transportation i.e. by bus, taxi or foot.
You will be presented with a Google Card and you might need to specify the destination more elaborately.
That's it!
Get directions Manually
Wake up your smartwatch by saying 'OK Google'.
Tap a destination on Google Maps.
Now, press the Navigate button at the bottom of the display.
Swipe left once, to see the destination.
Swipe left twice to change the mode of transportation then, swipe again to close the menu and start the navigation.
So, there you have it from my side in this post. I hope you guys liked this post and were able to use Google Maps for navigating with your smartwatch running WearOS. Let us know in the comments below if you come across any issues while following the above-mentioned methods. Until the next post…Cheers!