Updated on December 26, 2020: Finally, the time has come for all the participants of the HarmonyOS 2.0 beta users who enrolled with the beta program to grab their phones and update their devices with the OS. Because Huawei has now released the first HarmonyOS (HongMengOS 2.0) beta update for the Huawei Mate 30 and Huawei P40 series devices. The update arrives with version number 2.0.0.33 (SP2DEVC00E2R5P90). The supported models include Huawei P40, P40 Pro, Mate 30, Mate 30 Pro, and MatePad Pro. Notably, the update weighs around 4GB in size.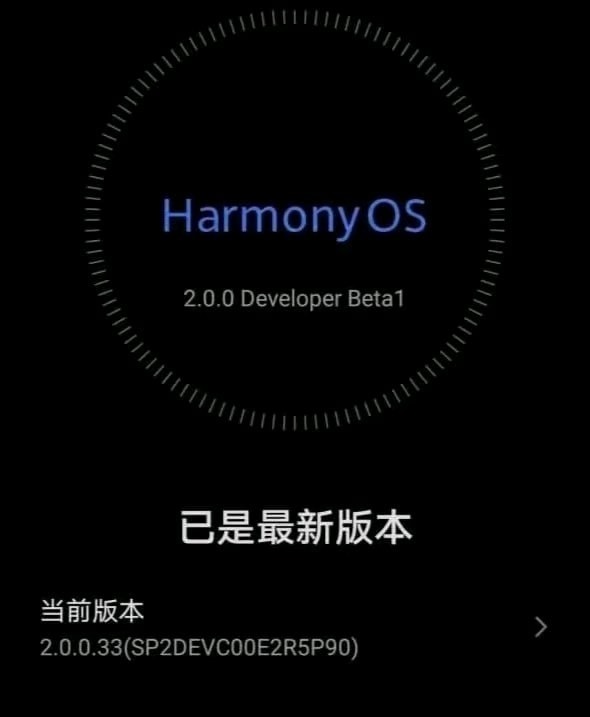 ---
Updated on December 21, 2020: Well, we have seen HarmonyOS in all its glory, thanks to all the leaks surrounding it. One important thing is that the user interface of the HarmonyOS seems to be similar to Android OS powered EMUI, which was the previous software Huawei devices used to run on. However, the latest report suggests that HarmonyOS 2.0 (HongMeng OS 2.0) will incorporate a new user interface. It mentions that the beta version showed the demo user interface, which is the reason they were very similar to EMUI powered by Android. But in the future, HarmonyOS (HongMeng OS 2.0) will have a different user interface.
---
Updated on December 18, 2020: HarmonyOS powered new smart screen is set to be launched on December 21. This piece of information was shared in a fresh report in Chinese.
---
Updated on December 16, 2020: HarmonyOS 2.0 has already been shipped to some developers. Besides, the kernel has been updated that makes the OS much smoother. Moreover, another report suggests that Huawei has released the HarmonyOS 2.0 beta update for a handful of phones and tablets. The devices include Huawei P40, Huawei P40 Pro, Huawei Mate 30, Huawei Mate 30 Pro, and the Huawei MatePad Pro.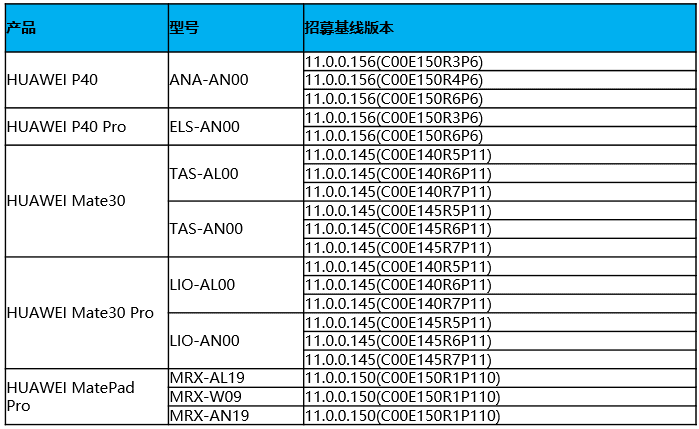 ---
Updated on December 15, 2020: Well, it seems like Huawei is all prepped and set to reveal the HarmonyOS 2.0 developer beta for mobile phones on December 16. The update will be released for the users in Beijing. For more information, you can head here.
---
Updated on December 14, 2020: As per a report by Gizmochina, Huawei is all set to release a HarmonyOS powered tablet alongside its Huawei P50 series smartphones. The tablet will come with a 12.9-inch OLED display, along with a 120Hz refresh rate and ultra-narrow bezels surrounding the screen. The tablet will be powered by the Kirin 9000 chipset, which powers the Huawei Mate 40 lineup.
---
Updated on December 9, 2020: The first smartwatch powered by the HarmonyOS will soon be launching. As per a report by GizChina, the HarmonyOS powered smartwatch will be first launched in China.
---
Updated on November 25, 2020: A few days ago, an alleged list of HarmonyOS eligible devices came into the picture. Now, reportedly, Huawei will release the beta SDK of HarmonyOS for smartphones in December. This will be done in order to let the developers get familiar with the environment of HarmonyOS before it actually hits the market. Ultimately, this would allow them to create apps as per the new operating system. Furthermore, a new report by iTHOME suggests that Huawei Mate 40 series devices have been prioritized to receive the HarmonyOS beta update. However, there is no actual date as to when the beta program will take off. Keep in mind that the Huawei Mate 40 series phones packs a new camera system, 5nm Kirin 9000 processor, and more. Moreover, it also comes with EMUI 11 software out of the box.
---
Updated on November 17, 2020: In the official Huawei community platform, an alleged list of all the devices that will support HarmonyOS has been leaked. We expect that these devices are in line to receive the HarmonyOS or the HongMengOS from Huawei. But it is not clear as to whether these devices will pick up the update in the home country or across the globe where Huawei sells its devices. Here is the complete list:
Huawei devices eligible for HarmonyOS:
– Huawei Mate 40
– Huawei Mate 40 Pro
– Huawei Mate 40 Pro+
– Huawei Mate 40 RS Porsche Design
– Huawei Mate X
– Huawei Mate Xs
– Huawei P40
– Huawei P40 Pro
– Huawei P40 Pro+
– Huawei Mate 30 4G
– Huawei Mate 30 Pro4G
– Huawei Mate 30 5G
– Huawei Mate 30 Pro5G
– Huawei Mate 30 RS Porsche Design
– Huawei Nova 8(Upcoming)
– Huawei Nova 8 Pro(Upcoming)
– Huawei Nova 7 Pro5G
– Huawei Nova 7 5G
– Huawei Nova 7 SE
– Huawei P30
– Huawei P30 Pro
– Huawei Mate 20
– Huawei Mate 20 Pro
– Huawei Mate 20 X 4G
– Huawei Mate 20 X 5G
– Huawei Mate 20 RS
– Huawei Nova 6 5G
– Huawei Nova 6 SE
– Huawei MatePad Pro
– Huawei MatePad Pro 5G
Honor devices eligible for HarmonyOS:
– Honor V40(Upcoming)
– Honor 30 Pro
– Honor 30 Pro+
– Honor V30
– Honor V30 Pro
– Honor Play 4 Pro
– Honor X10 5G
– Honor 30
– Honor 30S
– Honor X10 5G
– Honor 20 Pro
– Honor 20
– Honor 9X
– Honor 9X Pro
– Honor Tablet V6
Wearables eligible for HarmonyOS:
– Huawei Watch GT 2Pro (pre-installed – Chinese version)
– Huawei Watch GT 2e
– Huawei Watch GT 2
---
Updated on November 11, 2020: Chinese electrical appliance manufacturer Midea has surprisingly launched some electrical products or smart home products that are powered by the HarmonyOS. The products include water heaters, dishwashers, smart stoves, and others as per a new report.
---
Updated on November 9, 2020: Well new reports highlight that Huawei does not want to leave this year without a band. And it is aiming to test out its homemade HarmonyOS beta version for some smartphones in China. The schedule is set for December 18 and it will be a beta update of the HarmonyOS that will be pushed for the smartphones. This will help the developers to see first hand how the HarmonyOS would work on smartphones for the development of apps and games according to the OS.
---
Updated on October 29, 2020: As per a new report by the Chinese website MyDrivers.com, HarmonyOS and EMUI have a lot of features like performance, system scheduling, and more. HarmonyOS aims to bring more flexibility for the developers and applications to cover all the user aspects. Moreover, this also hints that the EMUI 11 would be the last Android-based smartphones that Huawei is going to produce.
---
Updated on October 7, 2020: If the latest reports are to be believed, there are high chances that device with Kirin 970 chipset devices that powers the Huawei Mate 10 and P20 series may also support the HarmonyOS. However, note that this is not confirmed news coming from Huawei. And we will have to wait for any official confirmation in this regard.
---
Updated on October 5, 2020: If we go by new reports, the company is planning to embed HarmonyOS for Huawei smartphones running on Kirin 9000 5G SoC. Later on, Huawei phones powered by the Kirin 990 5G will be equipped with the HarmonyOS. Following which the third batch will include Huawei devices powered by Kirin 990 5G, followed by the 4G variant of the Kirin 990 and other processors like the Kirin 985, 980, 820, 810, and even 710. The fact that the Kirin 9000 5G SoC will be the first one to be powered by the company's latest operating system, we have more lot to believe that the Huawei Mate 40 series may be the first lineup from the company to come with HarmonyOS.
---
Updated on September 28, 2020: Huawei wants to go full throttle with the HarmonyOS instead of the Android OS. Notably, as per a new report, the company plans to make all its smartphones and other IoT devices powered by HarmonyOS and ditch the Android OS for good.
---
Updated on September 26, 2020: Huawei does not want to leave any stones unturned, because the company is planning to base all its next year smartphone lineup powered by the HarmonyOS. Notably, all the devices that are running on Android will be upgraded to HarmonyOS, after which the phones that the company will come up with and release thereafter will come out of the box with HarmonyOS. This would be a challenging and exciting situation for all the tech-enthusiasts as to how the Chinese OEM is planning to ditch Android altogether starting 2021.
---
Updated on September 23, 2020: The company is going full throttle for the implementation of the HarmonyOS to attract the Android developers. In a recent development, Huawei states its plans for opening up the Huawei Mobile Services and HarmonyOS to rival manufacturers. This is done in order to lure the Android OEMs to make use of the HMS or HarmonyOS on their devices. But right now, it would be too early to say if that would happen, or whether the HarmonyOS will survive in the market of the mammoth, Android OS.
---
Updated on September 18, 2020: Huawei Watch GT Pro 2 will be the first smartwatch from Huawei that will run the company's HongMeng OS or the HarmonyOS. The device will be launched in China and will come with all sorts of latest design elements.
---
Huawei has been stuck in the middle of a trade war between the US and Google. In fact, Huawei is also banned from getting semiconductor for its devices. With all these hurdles in the way, Huawei came with its own operating system, called HarmonyOS. Though Huawei is yet to release a smartphone powered by the HarmonyOS, there is already a smart TV selling in China with this OS.
Basically, the company developed this HarmonyOS not only for smartphones but also for other devices like tablets, laptops, and other IoT products. In fact, the company is eyeing 2021 for the release of its first HarmonyOS powered smartphone. The main idea behind the development of HarmonyOS is to create an ecosystem, which Apple currently has. This will allow Huawei to completely shift from Google's Android. And the new-gen HarmonyOS 2.0 is recently announced at the Huawei Developer Conference on September 11.
Besides, as per a Redditor, the company plans to release a range of devices powered by HarmonyOS. In this post, we will give you all the details related to HarmonyOS 2.0 release date, features, supported devices list, and more. With that being said, let us get straight into the article itself: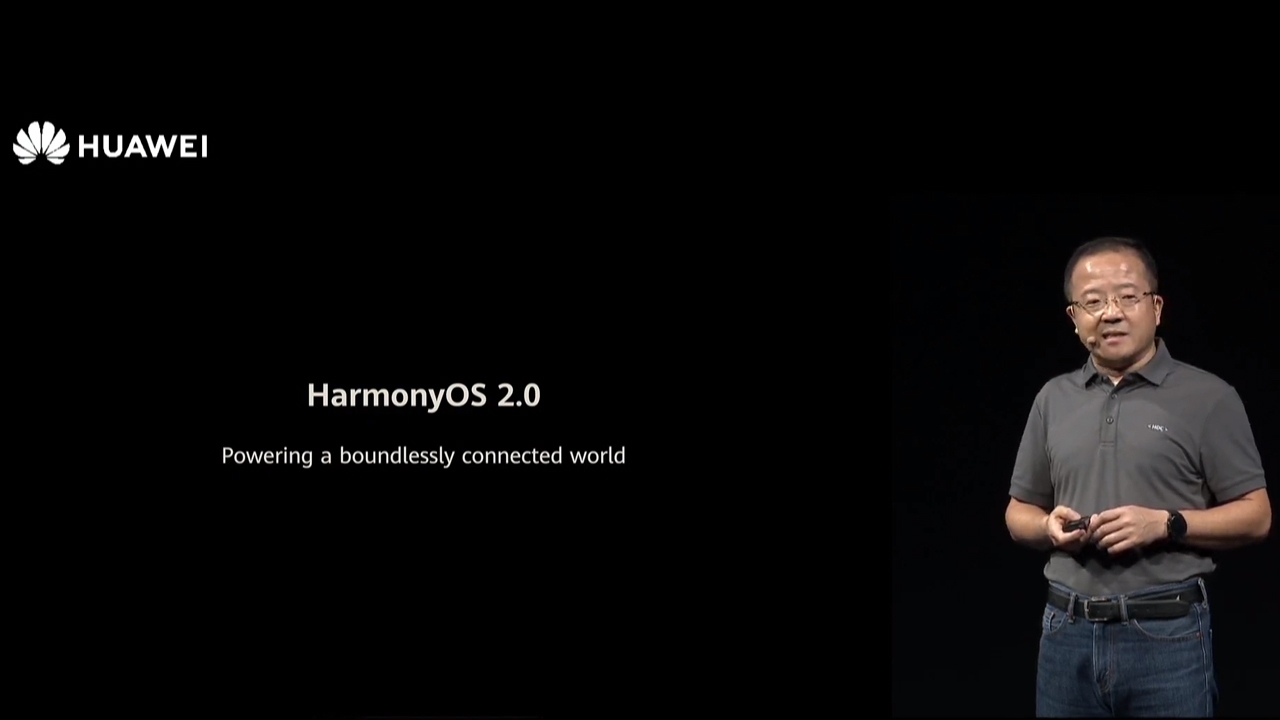 HarmonyOS 2.0 – Release Date
As per the information available, Huawei will bring HarmonyOS 2.0 powered cars, smartwatches, computers, and other devices in 2021. Huawei has released the HarmonyOS 2.0 operating system on September 11 at the Huawei Developer Conference. However, in the roadmap, there is no mention of smartphones, but it has been confirmed by Yu Chengdong, CEO of Huawei's consumer products division, that HarmonyOS powered smartphones will be coming in 2021.
HarmonyOS will release version 2.0 at the Huawei Developer Conference held on September 11 this year. Version 2.0 will open up products such as PCs, watches, and cars. from Honor
In 2021, Huawei is planning to bring HarmonyOS powered smart speakers, headphones, VR glasses, and other devices. Moreover, other VR devices will be added to this list by 2022. Moreover, to help the developers to build apps based on HarmonyOS 2.0, Huawei has released the beta Harmony OS 2.0 SDK for watches, Smart TVs, and head units. The beta version of the developer tools for smartphones will be released in the month of December.
Features Of HarmonyOS 2.0
Well, Huawei has bundled the HarmonyOS 2.0 with a lot of features. In fact, more features will also be added in the future. As already mentioned, Huawei is looking to develop a similar ecosystem just like the Apple ecosystem. And the company is readily working towards it. Here are some of the features that we were able to pick from the Huawei Developer Conference 2020:
The company will use the distributed virtual bus pool (Disturbeted Virtual Bus Pools) technology for more than 13,000 API access, HarmonyOS application framework, Huawei DevEco, and OpenArk compiler.

HarmonyOS 2.0 will be optimized in such a way that devices will notice device acceleration and reduce data loss by 30%. Latency will be below 10ms, and HarmonyOS 2.0 will provide 2.4Gb/s speed for data transmission.

Adaptive user interface is one of the key features announced during the conference. Meaning that the device powered by HarmonyOS 2.0 will be able to adjust the UI depending on the device.
The company will be using AI audiovisual to improve the voice recognition system and provide better usability for the users.
HarmonyOS 2.0 also aims to improve and enhance the security and communication between the devices will also become more secure.

The company will also implement AI to develop a firewall that will be very difficult to gain access to.
Huawei also claimed that HarmonyOS 2.0 will have faster remote read/write and search performance than Samba and iOS Spotlight, respectively. Notably, it will be 4 times faster than Samba and 1.2 times faster than iOS Spotlight.
Multi-tasking and multi-screen functionality will be improved in HarmonyOS 2.0.
With the available HarmonyOS 2.0 Beta SDK, developers can develop applications for 10 million devices. Thanks to the open-source nature of the OS.
With video calling becoming the new norm during the pandemic, the company aims to provide access to meetings with QR code, multi-screen support, and instant note-taking features.
Navigation features can be controlled using a HarmonyOS 2.0 powered smartwatch and other wearable devices. Meaning that you can book a ride via your phone and get notifications on your smartwatch.
Supported Devices List
Well, at the moment, all we know that HarmonyOS 2.0 is built to work across devices. Meaning that it could be used for smartwatches, tablets, laptops, smartphones, smart TVs, speakers, other IoT devices, and even cars. However, there is no actual list of devices mentioned by the company.
Wrap Up!
So, we will have to wait on that front. One thing is clear that the coming 2021 will be full of HarmonyOS 2.0 powered devices, as the company has already planned well ahead of the time as it wants to break the chains it has with Google's Android OS and other trade bans currently in the US.
Keep checking this post as we will be constantly updating this post to provide you more details and information regarding HarmonyOS 2.0. For more such awesome coverage, you can head over to our check out our Windows Guides, Gaming Guides, Social Media Guides, iPhone, and Android Guides to read more. Make sure to subscribe to our YouTube Channel for awesome videos related to Android, iOS, and Gaming. Until the next post…Cheers!