The Chinese smartphone manufacturer Huawei has shown a growth which is really impressive in the past few years. The year of 2017 can be considered as the best year yet for the company. They have launched a couple of devices matching the market trends in a lower price tag to bring in more users to them. With the motivation of their success in the year of 2017, Huawei seems to have good plans to increase their user base again in 2018. Few impressive launches are planned to happen soon, and the Huawei P20 is one of the most awaited launches. Read through to download Huawei P20 ringtones, notification tones, and alarm tones on any Android devices.
Expected to hit the market by end of March 2018, the Huawei P20 comes with a 5.7-inch display. Under the hood, the device will be powered by an octa-core processor coupled with an 8GB RAM. While an internal storage of 128 GB is expected. Out of the box, the device might get the old Android 7.1 Nougat and can also expect an upgrade to Oreo soon. A huge 4000 mAh battery will offer better standby time.
More details about the device and the pricing are not known yet. But we can see an official announcement from the Chinese manufacturer very soon. But what we have before the official announcement is a complete set of Huawei P20 tones, that can be used with any Android devices. The collection includes ringtones, notification tones, and alarm tones. The download link and steps to use them on your device are also provided below.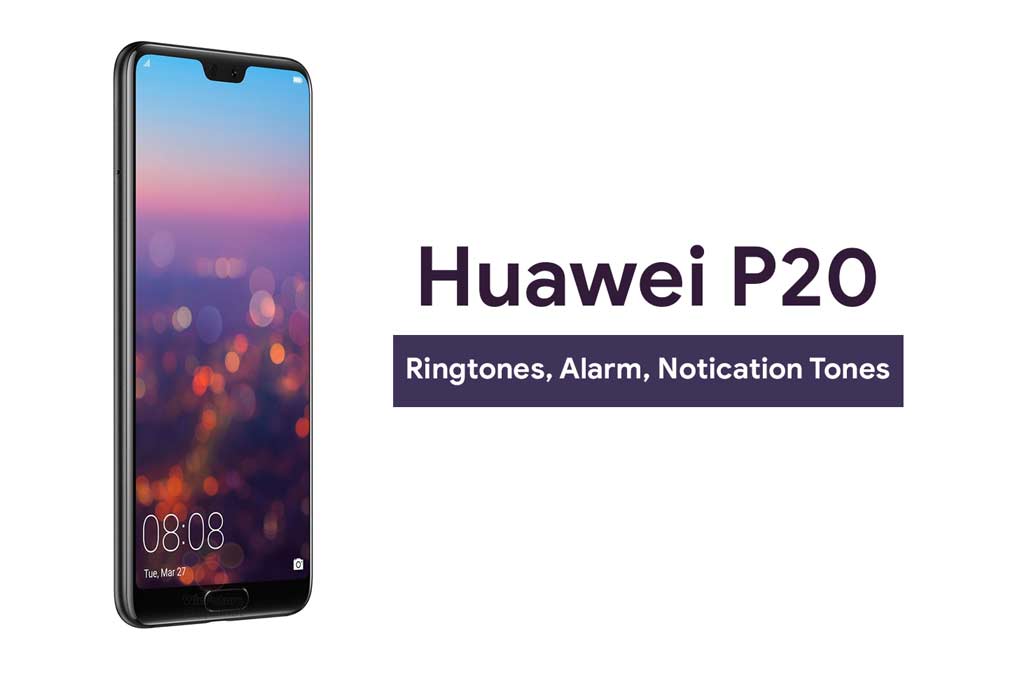 Download Huawei P20 Ringtones, Notification Tones, and Alarm Tones
Download RingTones Zip File Here
Steps to use Huawei P20 ringtones
Using the downloaded tones is very easy on most of the Android devices available today. You can download the zip file, extract it, and copy it to the internal storage of the device and start using it. The system will automatically recognize ringtones. If this doesn't happen, there is another way to do this which is listed below.
Download Ringtone maker app
Launch the app on your device
A list of tones will be shown in this, search for the preferred tone
Tap on the three-dot menu icon, which will be on the top right corner
Tap on Make default Ringtone/Make default notification/Make default alarm as preferred
I hope this guide was useful to Download Huawei P20 Ringtones, Notification Tones, and Alarm Tones. If any queries or feedback, please leave a comment below.