Huawei has launched its yet another flagship device, Huawei P30 Pro. Huawei P30 pro is oriented to photographers or people who are in love with taking photos with their smartphone. Since the device costs around INR 71,990, it is obvious that customers demand all security features in it. One of these features requested by most smartphone buyers is the official waterproof ratings. Today in this article, we will talk about whether the new Huawei P30 Pro is a waterproof smartphone or not.
Waterproof smartphones opened doors for new opportunities in terms of both usability and creativity. You can use a waterproof smartphone to take underwater selfies, video call your loved ones in rain and so on. Maybe that why the modern population is falling in love with waterproof smartphones.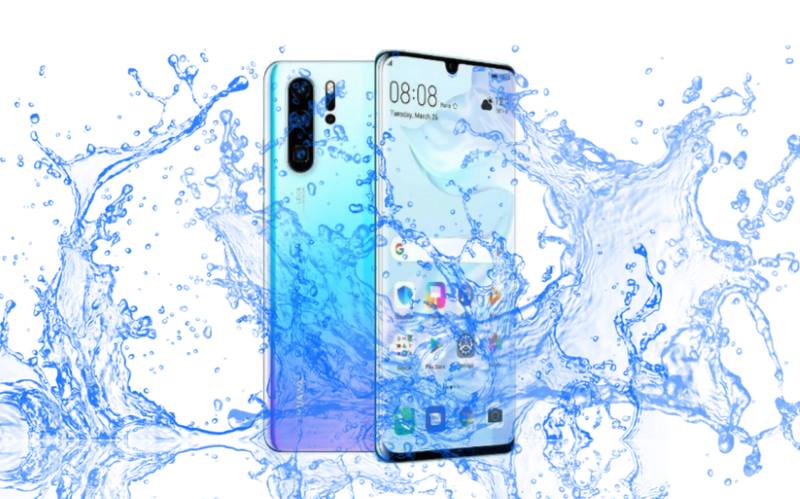 Is Huawei P30 Pro Waterproof Smartphone?
Huawei is a brand which cares about its customers and delivers what they want. Since the latest Huawei P30 Pro is priced relatively high, it is expected that it will have official IP68 waterproof ratings.
After checking the official website for the same, we can confidently say that the latest Huawei P30 Pro is an officially waterproof smartphone. This is good news for many potential customers as a waterproof smartphone isn't prone to accidental water damage.
| | |
| --- | --- |
| Device Name | Huawei P30 Pro |
| Screen | 6.47-inch OLED panel with 1080 by 2340 pixels |
| Processor | Octa core (2.6 GHz, Dual core, Cortex A76 + 1.92 GHz, Dual core, Cortex A76 + 1.8 GHz, Quad core, Cortex A55) |
| RAM/ROM | 8 GB/ 128 GB |
| Battery | Li-Polymer Capacity 4200 mAh, supports fast charging |
| Camera | 40MP + 20MP + 8MP |
| IP67/68 waterproof ratings | IP68 |
A waterproof smartphone is a kind of smartphone which can resist any possible water damage. You might have seen some devices which immediately gets damage when they come in contact with water. This is not true at all for waterproof smartphones. Thankfully, Huawei P30 Pro comes with official IP68 waterproof ratings. Which means that the device is both dustproof and waterproof.
Benefits of IP68 waterproof ratings
With official IP68 waterproof ratings, now Huawei P30 Pro customers can enjoy the following things:
Talking on the phone while taking a shower
Video calling friends in the rain
Take underwater selfies
Shoot videos in the pool or on beach easily
I hope, this article clears any doubt that you have about Huawei P30 Pro. The device is officially IP68 waterproof rated, so you don't need to worry about gettings any accidental water damage.