Last week, the alpha testing of Hunt: Showdown was successfully finished, and the game was launched into the Early Access program of Steam. Understandably, this resulted in it receiving much more traffic than usual. And with such a heavy influx of players came up a number of technical issues and glitches when trying to load the game and establish a connection with the game's servers. One such issue being faced by a number of players is the error 0x30001.
We have come up with this all-new guide to help you understand all about this error in Hunt Showdown. We will also provide potential solutions that can help you fix this error.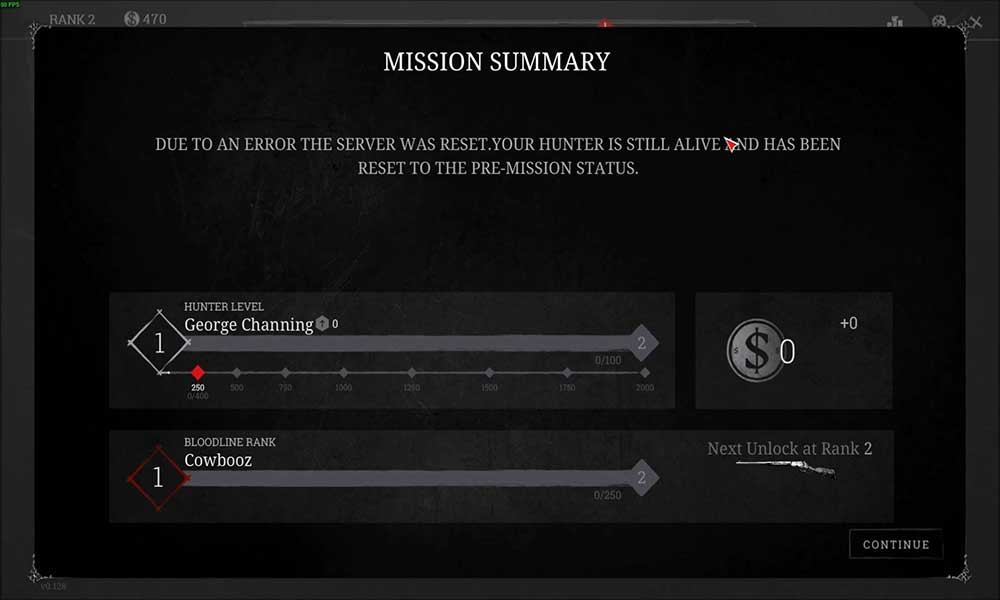 About Error 0x30001 in Hunt: Showdown
From what we know so far, the Error 0x30001 in Hunt: Showdown comes up with the player's client is disconnected from the backend server. There can be quite a few reasons behind that happening. Unfortunately, a number of players have been experiencing this error lately. This is because of a player cap introduced by the developers onto the game's servers.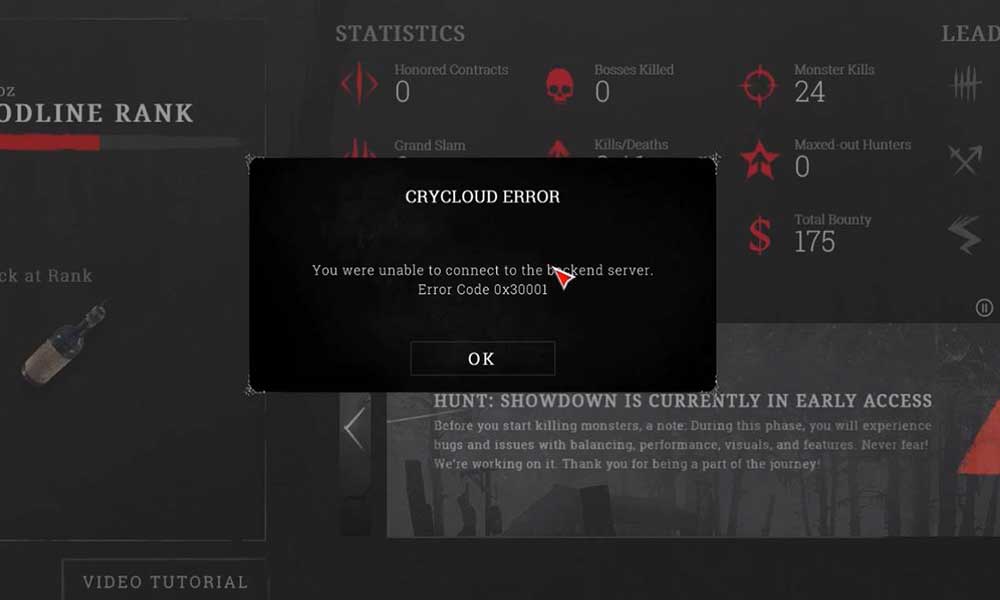 This cap had to be implemented in order to control the issues being faced by the server due to players overloading the backend. The developers have mentioned that they regret preventing players from accessing their favorite games. However, they had to do this to ensure the smooth running of the game's servers.
Now that we have seen what is the root cause behind the Error 0x30001 in Hunt: Showdown, let us see how we can fix it.
Fixing Error 0x30001 in Hunt: Showdown
Basically, there is only one way to handle this error in Hunt: Showdown. Namely, you will have to either try to log in early into the game or just be patient and wait. As we mentioned in the previous section, the main reason for this error message is that the player limit has been reached. As the servers are improved and stabilized, the developers are also working on raising this limit. This is a necessary step to provide a stable gameplay experience to the majority of the fans of the game.
You do not have to worry about encountering this error message. It is quite unlikely that there is anything wrong at your end. Just in case, you can try rebooting your PC and router. Wait for the servers to be relieved, and hopefully, you will be able to access the game after that. Since Hunt: Showdown is still in its Early Access, issues like this are inevitable for now. We will have to deal with them patiently as the developers work hard relentlessly to bring the best possible final version of the game to us.
That is it for now. We hope our guide helps you understand all about this error in Hunt: Showdown. Don't forget to check out our other Windows Guides, Gaming Guides, Social Media, iPhone Tricks, and Android Tricks for more guides. Subscribing to our YouTube Channel will help you win the $150 giveaway contest. If you have any doubts or feedback, comment down below with your name along with the email ID, and we will reply shortly. Thank you.