The 2022's Hyundai iONIQ 5 or iONIQ 6 EV is currently having a good time in the market due to its price range, features, and convenience. Buying an electric vehicle in 2023 might be a big shift as compared to petrol or diesel or gas-powered variant no matter which model and which brand you're interested in. But the charging capacity and battery life will be tricky. Recently, Hyundai iONIQ 5 or iONIQ 6 Not Fast Charging issue is troubling users.
Yes! There are plenty of reports coming out about the slow charging issue with the Hyundai iONIQ 5/6 EV at the charging stations. Well, this specific issue is occurring differently to every user depending on the charging stations. Although users are thinking that there is an issue with their car or battery capacity, the same issue isn't appearing on other charging stations as compared to the problematic charging station. Whereas EV charging stations aren't nearly located everywhere which can be an additional issue.
Also Read: Hyundai Ioniq 5 CarPlay Not Working; How to Fix?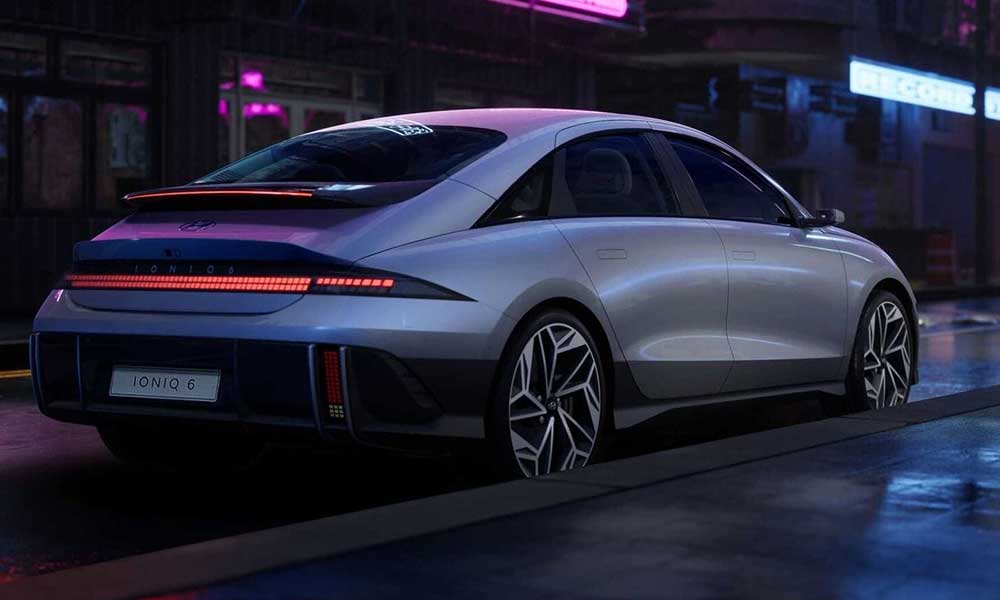 Why Hyundai iONIQ 5 or iONIQ 6 Not Fast Charging?
There are two versions of the battery capacity such as Long Range Battery and Standard Range Battery. Both versions come with impressive charging speeds of up to 350 kW. Talking about the Hyundai iONIQ 5, Long Range AWD will charge from 10% to 80% in just 18 minutes with an 800-volt DC charger. So, you should always check whether the charging station supports 800-volt charging or not. Otherwise, your EV will have a tough time with the slow charging.
As per the reports on the r/iONIQ5 subreddit forum, some of the charging stations are providing slow charging speed at a 150kw charger. Whereas some other users are getting crazy charging speeds at other charging stations. It looks like that unfortunate iONIQ 5 or iONIQ 6 EV is stuck at the 92kw for some unexpected reasons. Although the maximum current is enabled, affected users are getting 42kw in some cases which becomes frustrating a lot.
Luckily, there are a couple of potential workarounds mentioned below that should come in handy for you. So, without wasting any more time, let's jump into it.
1. Try Using A Different Charging Station
You should try using a different charging station instead of charging your Hyundai iONIQ 5/6 EV at your nearest charging station. So, keep checking the charging speeds at multiple stations to ensure there is no issue with the battery pack. If in case, the charging speed seems better enough at different stations that means your EV is running fine and the issue is at the specific charging station for sure.
2. Check the Weather Temperature
Make sure to cross-check the weather temperature at your region or place whether the temperature is overheating or very cold. In both over-over conditions, your EV will limit its charging speed irrespective of the stations.
3. Try Charging the Battery Under 10%
Some of the reports are claiming that once the battery level goes down to 10% or low, the charging speed might increase drastically. So, you can also try charging the battery pack when the level is under 10% to ensure that helps or not.
4. Check for the Temperature of the Battery Pack
If in case, the ambient temperature is under control then make sure to check for the minimum temperature of the battery pack which matters a lot in the Hyundai iONIQ 5/6 EV. It's recommended to keep the battery temperature on average to get the optimal charging speed. Because very cold battery pack as well as an overheated battery pack will also limit the initial charging rate to 40-70 kW which is expected.
Once the battery pack warms up, the charging speed will literally increase. The chances are high that a maximum of 220kW might be available when the battery pack reached 25C temperature.
5. Use an OBDII Scanner for Diagnosis
As the Hyundai iONIQ 5 or iONIQ 6 Electric vehicle includes onboard diagnostics (OBD) feature to detect crashes, failure, or other potential damage to the car, you can easily run the scanner to diagnose the issue and take necessary steps to fix the same. Even if you're not sure which particular part is having an issue, it can easily detect it and let you know after scanning. To do so:
Ensure to connect the diagnostic tool to your iONIQ 5/6 EV first.
Now, use the dashboard interface to turn on the OBDII scanner.
Do keep in mind that you should hit the ignition turned on and the wire is connected. [DO NOT START THE ENGINE]
Your diagnostic scanner or feature might ask you to run the scanning process or ask for some info about the EV.
So, ensure to provide 100% correct information about your vehicle and model to work the scanner properly.
If in case, it asks for the vehicle manufacturer and model details with the engine or vehicle ID number then provide the same correctly.
Let the diagnostic process complete and then do the necessary steps.
That's it, guys. We assume this guide was helpful to you. For further queries, you can comment below.