The Hyundai IONIQ 5 is a cutting-edge electric vehicle that has taken the automotive industry by storm due to its price-to-features ratio apart from the overall futuristic design and performance. It has set a new standard for eco-friendly driving possibilities with sustainable factors for a better greener future. But it doesn't mean that Hyundai IONIQ 5 is free from issues or loopholes and the Android Auto Not Working issue is one of the best examples right now.
The Hyundai IONIQ 5 boasts an impressive range of up to 300 miles on a single charge which can easily make it a quite practical and reliable car for long-distance driving in most scenarios. The powerful battery system and engine offer better compatibility due to the advanced technology. It's surely a promising step further toward the electric vehicle industry for a more sustainable future. Recently plenty of users have reported that Android Auto doesn't work properly, it looks like you're one of them.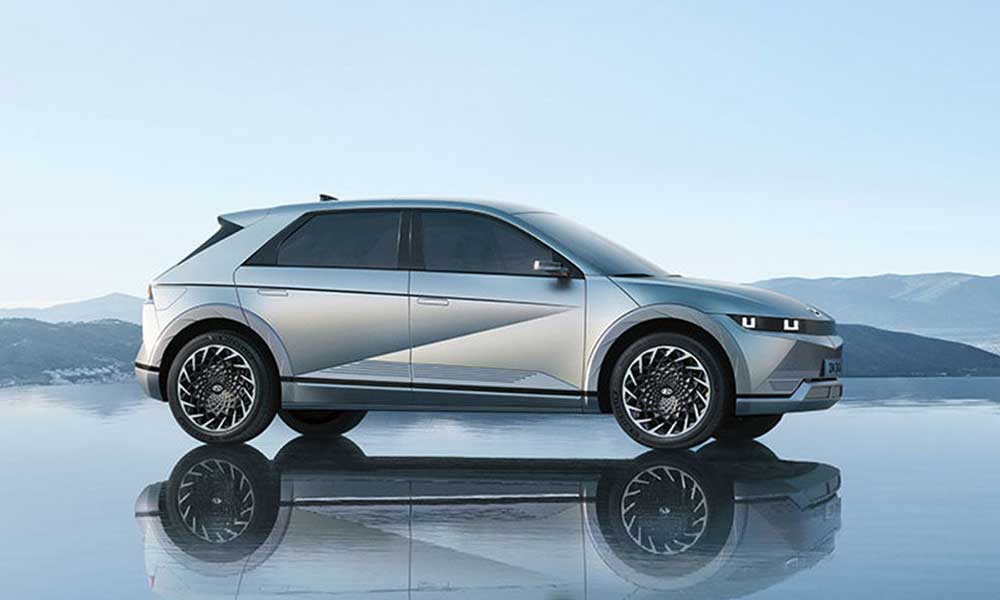 Hyundai IONIQ 5 Android Auto Not Working; How to Fix?
According to reports, Android Auto doesn't start on the dashboard screen which becomes quite frustrating for most affected users. Android Auto is a great tool to stay connected with GPS navigation while driving the car apart from accessing favorite apps and listening to music. But the issue seems to happen with the USB connectivity and whenever users try connecting to Android Auto via USB, it mostly lasts for a couple of minutes and then gets disconnected automatically.
Affected users have already tried using other USB cables as well as different mobile phones but nothing seems to be working as of now. Luckily, here we've shared a couple of possible workarounds for you that should come in handy. Now, without wasting any more time, let's jump into it.
1. Check the Android Auto Compatibility with your Phone
It's highly recommended to check the Android Auto compatibility with your mobile device before going into any other workaround. Some of the older phones might not with Android Auto properly. It's worth mentioning that the Android 8.0 Oreo device will require a wired USB connection for Android Auto and Android 11.0 devices can be connected wirelessly with Android Auto. So, how to check the Android OS version on your device? Well, check the steps below.
Go to the Settings menu on your handset.
Now, tap on About phone > Tap on Software information.
Check for the Android OS version.
2. Update the Android Auto Application
If you're still running the outdated Android Auto app on your mobile device then it may cause compatibility issues. To simply update the app:
Open the Google Play Store app > Tap on the hamburger menu icon.
Next, tap on My Apps & games > Check if the Android Auto update is showing or not.
If available, tap on the Update button and wait for it to install.
Once done, make sure to reboot the device to apply changes.
3. Connect Your Hyundai IONIQ 5 to Android Auto
Another thing you should do is just connect your Hyundai IONIQ 5 to Android Auto by following the steps below.
Open the Android Auto app on your device.
Head over to Android Auto Settings.
You can simply go to Connected Devices > Android Auto > Previously connected cars.
Then Turn On the slider button next to Add new cars to Android Auto.
4. Ensure to Turn On the Auto Launch Feature
Well, you can also make sure to enable the auto-launch feature by following the steps below. In this mode, the Android Auto app will automatically start whenever the USB cable is connected. This feature can be enabled or disabled in the app settings. If it's disabled then make sure that the user will need to manually open the Android Auto app each time the phone is connected to the car. So, it's better to enable the auto-launch feature.
5. Allow Android Auto to Launch While the Phone is Locked
As most of the time your mobile phone is screen locked, the chances are high that the Android Auto app becomes unable to launch and run properly. You should allow Android Auto to launch automatically even while the phone screen is locked to avoid connectivity issues. To do so:
Just open the Android Auto app > Go to Settings.
Turn On the slider button next to Start Android Auto while locked.
6. Try Connecting Android Auto Manually
Android Auto may not work properly in some cases and that's why you'll need to manually connect and enable the Android Auto feature if it's disabled in the vehicle. To do so:
Ensure it is enabled in the infotainment system settings.
After connecting the USB cable to the infotainment system, you can try manually connecting it.
Just select the CONNECT A CAR option in the Android Auto settings.
Next, follow the on-screen prompts to connect your phone to the infotainment system of your IONIQ 5.
Once your phone and the IONIQ 5 car are connected, you should be able to use Android Auto in your car.
7. Try Using Another Compatible USB Data Cable
The chances are also high that you're not using a good quality USB data cable to connect your mobile device to the car's infotainment system. Sometimes even a lower data transfer speed or loose connectivity to the USB port might also trouble you a lot. If the connectivity isn't stable or disconnects quite frequently without even touching the cable then you should try using a good quality USB data cable to check for the issue further.
8. Use Another USB Port on Hyundai IONIQ 5
Your Hyundai IONIQ 5 EV might have some issues with the current USB port which can be either physically damaged or have loose connectivity. You should try connecting the USB cable to another port on Hyundai IONIQ 5 for better connectivity whatsoever.
9. Reset the Infotainment System on Hyundai IONIQ 5
Try performing a factory reset method to the Hyundai IONIQ 5's infotainment system manually by following the steps below to ensure there is no temporary glitch or cache data issue with the car's system. Some reports did mention that resetting the infotainment system has fixed the issue.
On the climate control button area, you'll see a pinhole button on the right side.
Press and hold this button using a pin-point pen or SIM ejector tool for around 15 seconds.
It'll automatically reboot the infotainment unit to refresh the potential glitch.
10. Disable Bluetooth While Connecting the USB
Sometimes an existing Bluetooth connection on your mobile device can easily prevent Android Auto from working properly in Hyundai IONIQ 5. Once your phone is connected to the car via Bluetooth, it might not allow the USB data cable to establish a connection. You can try turning off Bluetooth on your phone and then connect the USB data cable.
11. Forget IONIQ 5 and Connect Again
If you're having trouble working Android Auto properly, another thing you can perform manually. Make sure to forget the IONIQ 5 car from Android Auto connected car list and then reconnect it again to clear any kind of potential glitch or cache data issue in most cases. Then try reconnecting your mobile device to the car via a USB cable to cross-check if the Android Auto feature working fine or not.
Open Android Auto on the device > Go to Connected Devices.
Tap on Settings > Delete Hyundai IONIQ 5 under the Previously connected cars submenu.
Now, head over to Settings > Connected Devices > Android Auto > Previously connected cars.
Then select your IONIQ 5 car from the list > Tap on FORGET.
Once you've deleted the IONIQ 5 car, reboot the phone.
Finally, try reconnecting the phone and car's dashboard system via a USB cable & set up the connection again.
12. Update Software on IONIQ 5
It's important to check for any software updates available for both the phone and the infotainment system of your Hyundai Ioniq 5. The issue might be caused by an outdated software version of the phone or the infotainment system, which may not be compatible with each other. You can check the user manual guide to perform this method. It should be done carefully.
13. Check for Software Updates on the Phone
Make sure to update the software version on your handset to reduce several issues and compatibility issues with third-party apps. Outdated device software can conflict with some issues with the app launching or running properly. To do that:
Head over to the Settings menu on the device > Go to the Software Update option.
Tap on Check for Updates. If there is an update available, install the update.
Wait for the updating process to complete and then reboot the device.
14. Reset the Android Auto App on the Phone
If Android Auto isn't working properly in your EV then try resetting the Android Auto app on your mobile device by following the steps below to avoid temporary cache data or glitches. This will not delete any data stored on your phone such as contacts or music or documents.
Open the Settings app on your Android phone.
Scroll down and tap on Apps.
Locate and select the Android Auto app.
Now, tap on Storage > Tap on Clear cache.
Then tap on Clear data. If prompted, confirm the task.
Once done, reboot the phone, and try again.
15. Enable Permissions for Android Auto
Make sure that the Android Auto app has enough permissions enabled on the device as well as on the Hyundai IONIQ 5's dashboard. Without having proper access, your Android Auto won't work well enough. To do this:
Open the Settings menu on the device.
Go to Apps > Tap on Android Auto.
Select Permissions > Check and enable required permissions.
Once done, restart the handset to apply changes immediately.
Now, you can try checking Android Auto on the car again.
16. Check Bluetooth Pairing with IONIQ 5
Sometimes issues with the Bluetooth connectivity glitch or signal-related conflicts might bother you a lot. It's better to check the Bluetooth pairing with Hyundai IONIQ 5 car by following the steps below to easily connect to Android Auto.
Turn On the Bluetooth connection on your phone.
Go to Android Auto Setup > Tap on Settings.
Select Bluetooth > Tap on Bluetooth Connection on your car dashboard.
Now, add your mobile device to the list of connected devices.
Finally, you can easily Turn On Android Auto.
17. Visit Hyundai Service Center
Last but not the least, if nothing did work for you then make sure to visit the nearest Hyundai Service Center with your IONIQ 5 car to get it checked and repaired even though it's not under warranty. If the car is still under the manufacturer's warranty then it'll be all good.
That's it, guys. We hope this guide was helpful to you. For additional queries, you can comment below.