The Open-world RPG Genshin Impact requires the players to process ingredients. It may come up as a quest or a requirement for cooking a dish. Many elements are needed to cook various dishes in Genshin Impact, and you don't get every ingredient readily available in the game. You need to process an ingredient which means transforming one ingredient into another.
There are various instructions on how to prepare a dish in this RPG, but there is no mention as to how you can process and get the required ingredients for them. For instance, you can transform wheat into flour, milk into cheese, and much more. So let's take a detailed look at this transformation process of ingredients. It is very straightforward, and you will be able to do it easily after following this guide.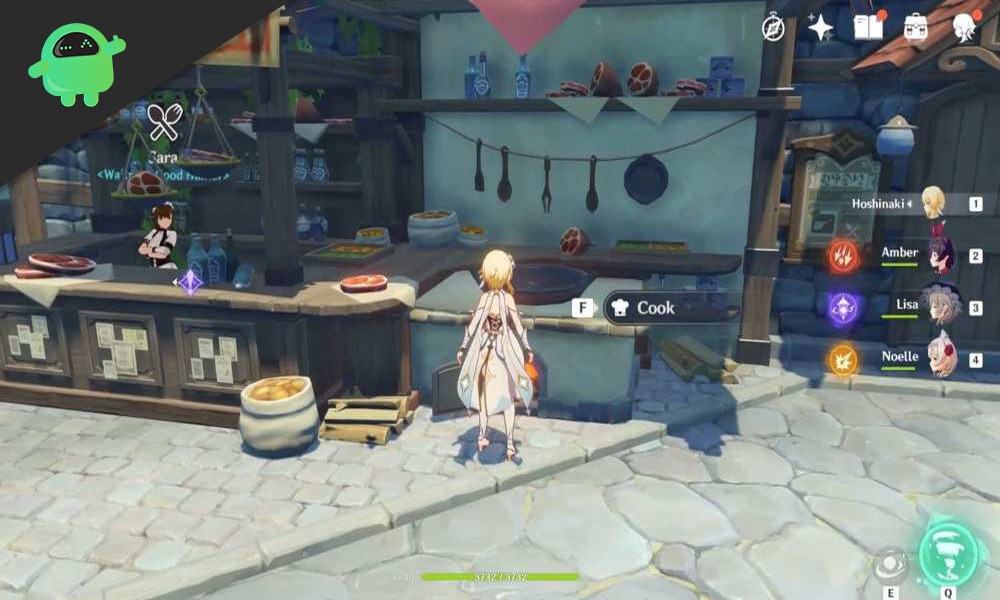 How to process ingredients in Genshin Impact?
The ingredient processing mechanic in Genshin Impact requires only a few steps. Firstly though, you need to enter a cooking pot. There are many cooking pots across the open-world map of Genshin Impact, and if you are new to the game and have not explored much then look for the cooking pots in the starting town locations. There are cooking pots available in almost every town on the map.
Once you access the cooking pot, a cooking interface will show up with a couple of icons at the top. Here, select the chilli pepper icon. After that, another interface will show up on the screen with the word "process" written on it. This means that you are now ready to cook ingredients.
Now select the ingredients you want to process or transform and click on the cook button showing up in the bottom right corner of your screen. Then select the amount or quantity of ingredient that you want to transform. After that, it will begin processing.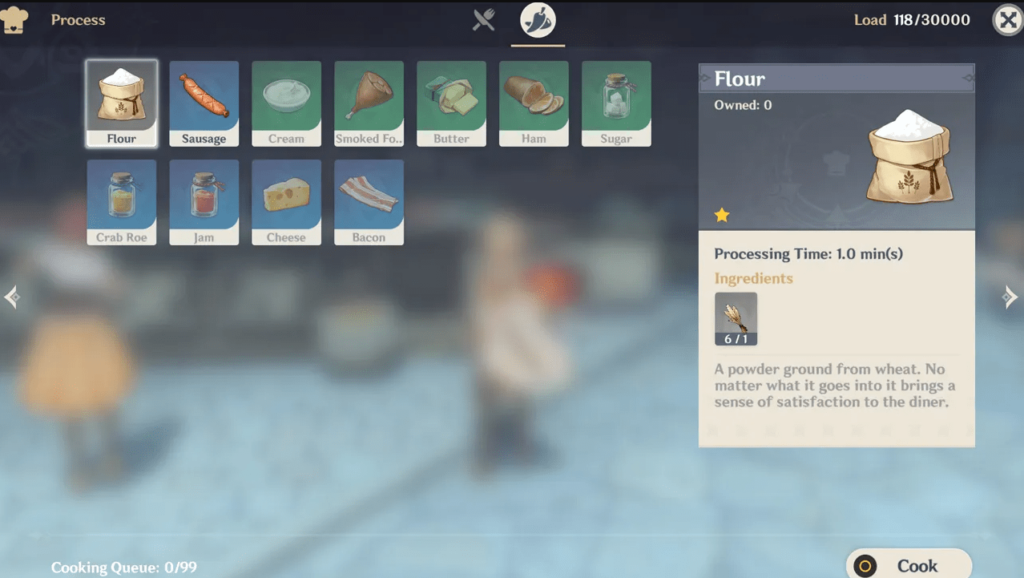 Now the processing time of different ingredients in the game is different. Some components may take a long while to complete the processing, while some will get it done in a minute. If you are in requirement of a particular ingredient and that ingredient has a high time for cooking, then you will have to wait it out. However, if you are trying out the processing feature and it does not matter which ingredient you choose, then go for the processing of wheat into flour. This processing will only take a minute.
You have the option to set up multiple items or ingredients for processing at one time. It is not that you are limited to only one particular thing at a time. So if you have multiple items to cook, then select all of them up and then choose to process them all together. Depending upon the time required for the processing of the different selected items, your processing of the ingredients will be done. You can even set multiples of the same item to cook while you are away. So if you want five flour then set the amount as five, and it will be done altogether.
Processing of ingredients is essential in Genshin Impact, as these items are needed for advanced cooking recipes. These advanced recipes will then be useful for healing and as an overall boost for stats.
So that is all about the processing of ingredients in Genshin Impact. If you have any questions or queries about this guide, then comment down below, and we will get back to you. Also, be sure to check out our other articles on iPhone tips and tricks, Android tips and tricks, PC tips and tricks, and much more for more useful information.