Post Updated on 31st August 2016 : New Changelog has come up and you also has a stable AOSP Android 7.0 Nougat for Nexus 4. Check the Changelog, and Download the latest build of Android 7.0 for Google Nexus 4. Enjoy!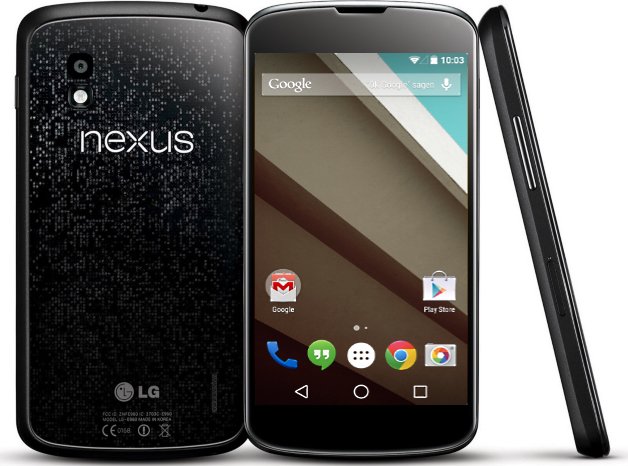 This is a full guide on How to Install AOSP Android 7.0 Nougat for Nexus 4. As we all know, Android 7.0 Nougat is officially released by Google. Google will never release the Official Stock Android 7.0 Nougat Firmware for Nexus 5 and Nexus 4. This two devices have completed the two years promising update period from Google. But now you can install the Unofficial Nougat ROM for Nexus 4. Developers are preparing to release the Android 7.0 for their device by building Custom ROM based on Android 7.0 Nougat Source code. Even last time we have seen Cyanogenmod has started merging the Android 7.0 Source code to their CM Github with code name CM14 aka Cynogenmod 14. Today we will guide you on to Install AOSP Android 7.0 Nougat for Nexus 4. As we already shared Marshmallow ROM for Nexus 4 few days back. Today an XDA Recognized Contributor zaclimon built Android 7.0 Nougat for Nexus 4 in XDA forum. This is not a stable build of AOSP 7.0 Nougat. So install it on your own risk. Here are the list of what's working and what's not working.
Working:
– Audio
– Wi-Fi
– Bluetooth
– RIL
– H/W Acceleration
– USB
– GPS
– NFC
– Sensors
– You tell me
Semi-Working:
– Camera (Video recording not saving to the device)
Not Working:
– You tell me
NEW CHANGELOG OF ANDROID NOUGAT FOR NEXUS 4 :
V3: (30/08/16)
- Fixed Sensors
- Semi-Fixed camera
- Fixed MPDecision
- Enabled Doze
- Used Flo's developper preview N GPU drivers

V2: (28/08/16)
- Fixed audio
- Fixed GPS
- Fixed data connectivity
- Disabled the power toggle widget which caused Settings to crash on every boot

V1 (26/08/16):
- Initial release
This is an alpha build of AOSP Android 7.0 built from the newly released Google Android Source Code. This is not stable enough to use it has a daily drive, But that doesn't mean you will never get AOSP Android 7.0 stable build for Nexus 4. If you want to try this ROM, then please download and follow the guide on How to Install AOSP Android 7.0 Nougat for Nexus 4.
What is in Android 7.0 Nougat ?
Android 7.0 Nougat was another codename for the new version of Android after Google's Android 6.0 Marshmallow. It was unveiled on Google I/O 2016. This is the seventh major version of the Android operating system. Google first released Android 7.0 Nougat has a beta build on March 9, 2016 and it was officially released on August 22, 2016. This has a huge incremental and feature on this new update. Android Nougat comes with features such as Quick Switching between recent apps, Split Screen Mode, Quick Reply via Notification, Notification Redesigned panel, Notifications prioritization, Enhanced Doze Mode, System UI Tuner, Customizable Quick Settings, Don Not Disturb, New Settings Panel Redesigned, Data Saver per App, seamless updates and New Emoji Support.
PRE-REQUISITE 
This will work on Nexus 4 Device, Don't Try this in Any other device.
Charge your phone up to 80% or 70%.
You will loose the original ROM or any CUSTOM ROM if you already installed on your phone. So make sure to Backup your phone before doing this step using TWRP or CWM or any Custom Recovery.
You must install TWRP or any Custom Recovery on your phone.
Download all the Zip files from below and Place it in your phone's root of internal memory.
Steps for How to Install AOSP Android 7.0 Nougat for Nexus 4
30th AUGUST 2016 ROM build : [button color="red" size="22px" type="square" target="blank" link="http://quantaworks.me/kernels/Roms/AOSP7.0/aosp_mako-ota-eng_V3.zip"]DOWNLOAD ANDROID 7.0[/button]  [button color="red" size="22px" type="square" target="blank" link="https://opengapps.org"]DOWNLOAD 7.0 GAPPS[/button]
First of all, you need to boot into Recovery -> First Switch off your phone -> Press the Recovery Key combination Volume Down + Power Button simultaneously -> You will see the recovery option (In Some Brand, Volume Up and Power button)
Before installing the custom ROM, its better if you Wipe all the data by Clicking the Wipe button and Select Advanced Wipe – Tick all except Internal Storage 
Swipe to WIPE
Now Click the Install Button to install the AOSP ANDROID 7.0 Nougat
Now Browse through the files of Internal memory where you have uploaded the Zip file of Custom Rom (better move the custom rom zip into root of your internal memory)
Select the Custom Rom Zip File and Swipe to confirm the installation. Then reboot.
For Google Gapps install the Google Gapps Zip using the same process
That's it ! Now reboot your phone. You have Install Android 7.0 on Nexus 4 Successfully.