Here in this guide, we will teach you how to install Custom fan in your new case. Follow the steps one by one carefully before diving into the installation.
The computer consists of many small components. Many of the components inside a typical PC generate a lot of heat and require some form of active cooling to remain smoother and stable. PC builders are mainly relying on heatsinks and fans/coolers to manage the temperature inside the PC. If you're building a new PC you may need to install new or many additional fans. Even if you're upgrading or your PC is overheating, you may need to install additional fans. Installing a new fan can help your PC to be quieter than before. Let me explain to you how to install by yourself but first, you have to learn about this following things
Steps to Install a Custom fan in your New Case
Here are the step by step procedure to install the Custom fan in your New Case
Case Specification

Find an empty spot in your PC case

Choosing the right fan

Power Connection

Maintain positive pressure
Case Specification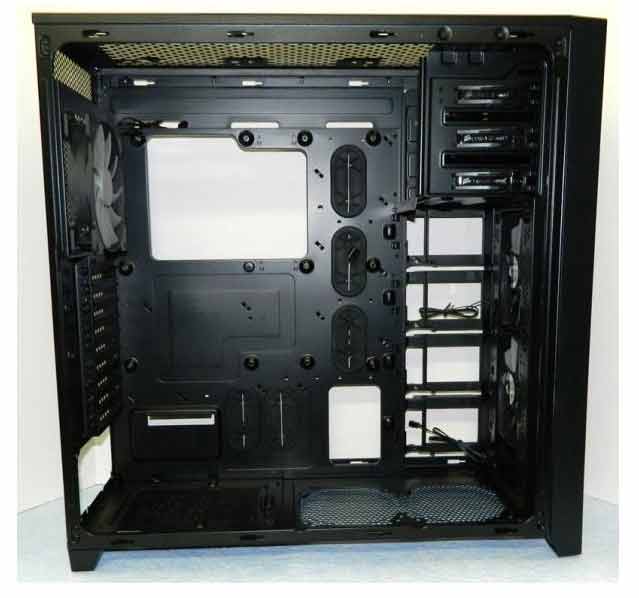 Before you install any component in your PC, make sure the PC is powered off. To install or remove fans you need a screwdriver first. There are two main sizes of PC fans (70mm and 140mm) available in PC markets. The PC case has so many sizes of fan vents so first carefully check the PC case before buying it. Most modern PC cases use 120mm fans.
Find an empty spot in your PC cases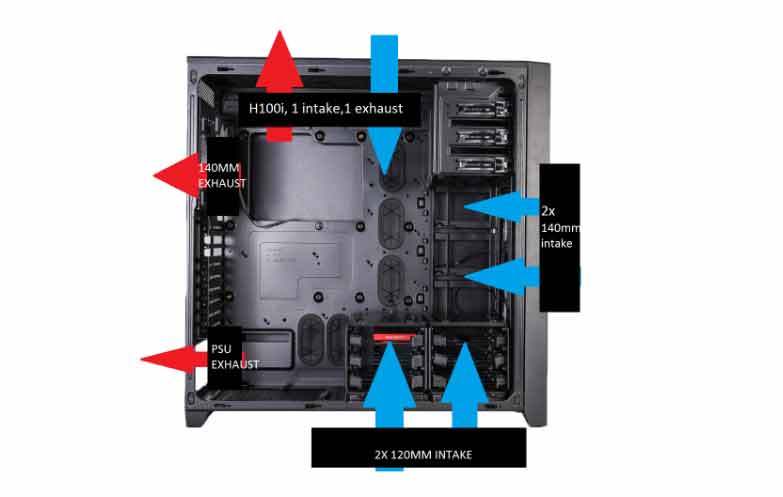 Find empty spots where fans can be installed. Typical PC cases have fan spots on the back, side, top, and front of the tower. Every case have their own fan configuration and fan vents. While adding a fan in your new PC, you need to look at how the fans interact with each other and whether you fan does circulating air over the components which needed it, which we will see at the end of this article.
Choosing the right fan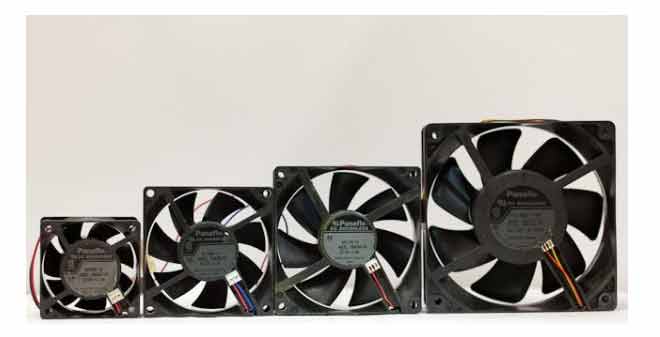 Cooling fans are available in wide range of sizes and shapes (small barrel-types, large axial type fans). The most common fan sizes fall in the 70mm to 140mm range, but fans as large as 230mm are more popular now. Fans with a diameter of 120mm are typical in newer cases. You need to choose the fan which has high air flow (which is measured in cubic feet per minute (CFM) or cu ft/min). This details or information are printed on the package of your product. Fans vary in speed, blade shapes, and color also. Some fans even come with a built-in LED light to give you PC case some extra beguiling. The larger fan can usually spin at a lower speed and still move plenty of air without making much noise. Look for lower volume levels and high reliability. Fans are usually pretty inexpensive. Some of the more popular manufacturers are Cooler Master, Evercool, Deep Cool, Corsair, and Thermaltake.
Power Connection
Most Cooling fans come with the standard connector of some sort but the modern system will typically use 3-pin or 4-pin dedicated fan headers. For example, MOLEX 4-pin peripheral connectors are used. Make sure to check what type of fan connector you need before buying your fan. The analog 3-pin or MOLEX connectors provide power to the fan to make it rotate. The four-pin connectors are digitally controlled and let the PC to alter fan speeds. Many motherboards have 3-pin or 4-pin fan headers that are placed at different locations around the board. Fan headers will look like a row of 3 or 4 pins on the motherboard, often denoted with a label printed on the board.

Maintain Positive Pressure
When adding fans to a PC, maintaining a positive pressure within the case can prevent dust from being sucked into any open holes. To maintain positive pressure, you need to have a higher combined CFM for the intake fans than the exhaust fans. Most fans have small arrows embossed on their frames that show the direction of the air flow. When mounting, point the arrow towards the inside of the PC for intake, and arrow towards the outside for exhaust.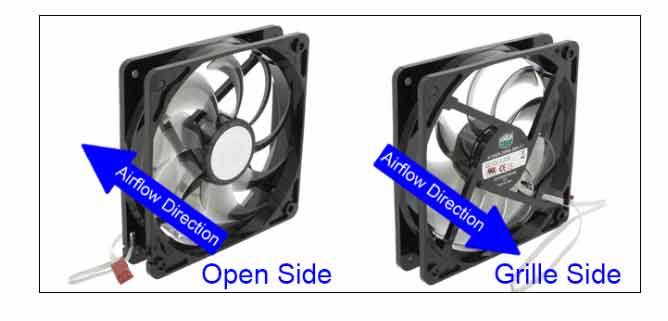 Installing a fan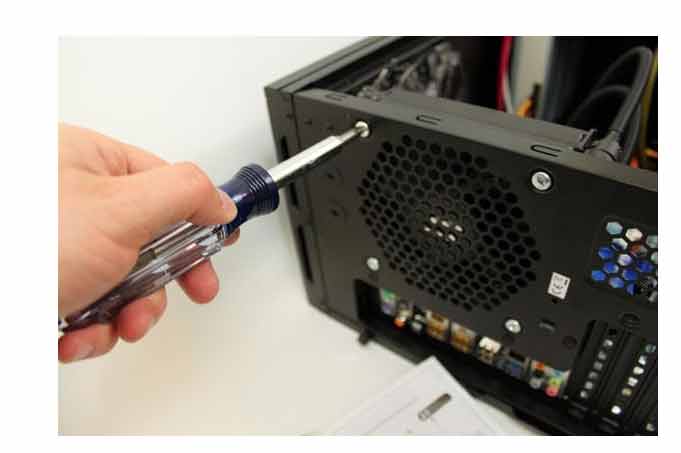 To mount a fan, hold it up to the mounting position so that the holes for screws with the holes in the PC case. While holding the fan in place with one hand, use four screws to tight it securely(shown in the picture above). Some PC case has plastic friction clips which are easy to fit the fan. After this attach the fan to fan header. The headers are keyed to ensure a proper connection. 4-pin headers will work with 3-pin fans. You can't control the speed of the fan here. But 4-pin fan connections allow your PC to change the fans speed. Usually, the fan runs on a lower speed to reduce noise and increases speed when more cooling is needed (you can hear the running speed of the fan in some laptops because it needs more cooling)