Huawei released Huawei mobile services APK in December 2019 as an alternative to Google Mobile services. GMS served as the core of the android platform with its functions like Google play store, play services, and many apps like youtube, drove and Play music, etc. But due to the US ban on china, any company from the US cannot have business with Chinese companies. As a result, Google cannot work with Huawei to provide Google services to the smartphone running on android.
Hence Huawei had to come up with an alternative to providing similar services to its customers without Google. So, they've introduced Huawei mobile services APK with an Appstore and other sets of apps that include Video, Music, and even an assistant.
Huawei Mobile Services apk For Android 10 Devices
To list the Huawei Mobile Services include the following apps:
Huawei AppGallery
Huawei Browser
Huawei Mobile Cloud
Huawei Themes
Huawei Music
Huawei Video
Huawei Reader
Huawei Assistant
The bundle includes all core apps require to run the smartphone. In March 2020, over 400 million active users used HMS across 170 countries. Although considering it with Google, Huawei has a long way to go. Meanwhile, it is worth noting that the app store features more than 50,000 apps integrating into the HMS core.
How to get Huawei Mobile Services apk installed on any android 10 devices?
If you're interested in checking out this, you can follow this guide to get the Huawei mobile services apps running on your Android 10 based phone. But the service will work better and seamless only in EMUI phones (Huawei phones).
Step 1: The first step is to download App Gallery apk and sideload it into your android phone. Click Here to download the apk file. Download the latest apk.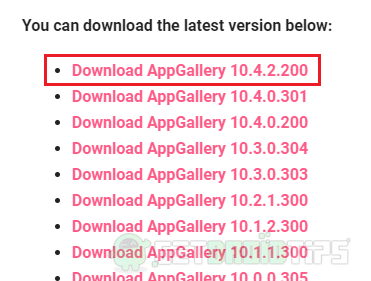 Step 2: Now, while opening the .apk file, you will be notified with a pop-up like this "For security reasons installation blocked by the source" with an option "Settings", open the settings and enable installation from that source.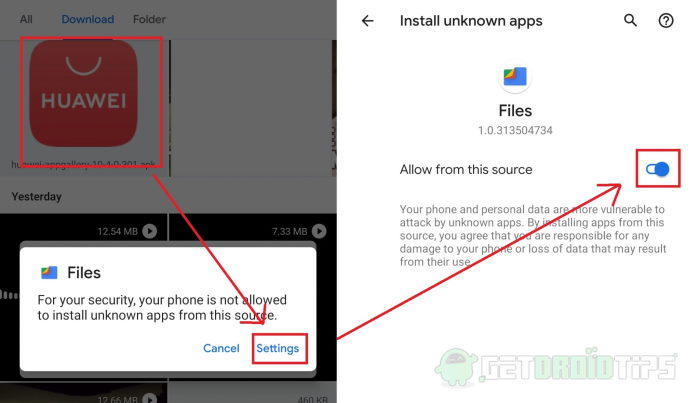 Step 3: After installing the app, open it, and search for HMS Core and install it from there.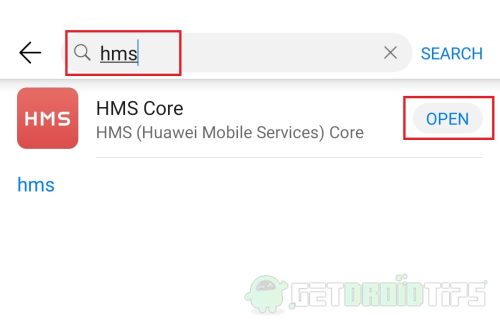 Step 4: Now Click on me from the low-right corner and tap on login. Now enter your phone number to create a Huawei ID. If you already have, click on Login using Password. FI you din thaave, enter your phone number, click on obtain code and let it send OTP code to your phone. If you have given REad messaged permissions for the app, it will detect automatically.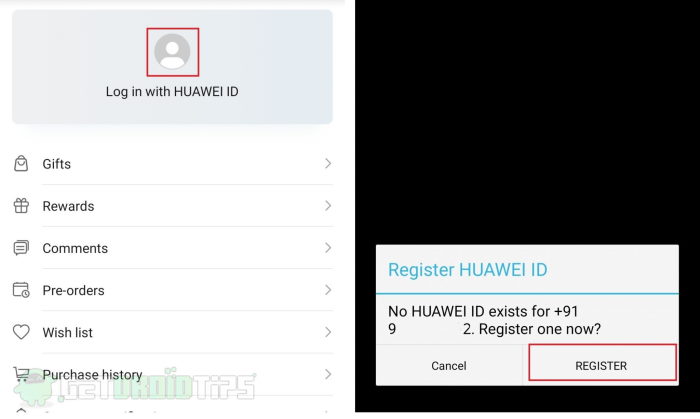 Step 5: As you are now creating an account, you will be asked to create a Huawei ID linking the phone number, Tap on Register.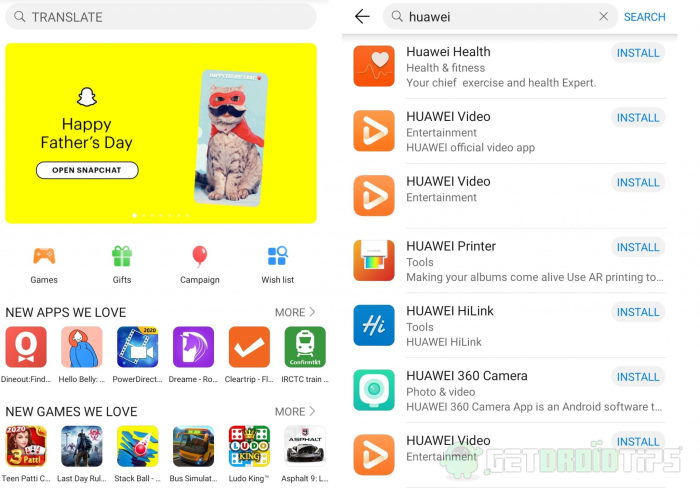 Step 6: Finally, you can add apps from App Gallery to your Mobile like Huawei browser, Huawei video. For other apps, we will be providing external links for apk download. But you can load apk from your favorite sites like uptodown, apkpure, etc.
Getting HMS apps
Most of the HMS apps can be availed from the Apps gallery itself. Although most apps like Huawei's assistant or Huawei themes will run, only if your phone is running EMUI version 9.1 or above. Nevertheless, you can visit this site, which has an archive load of Huawei apps to download and test. Click Here to download Huawei apps (External site)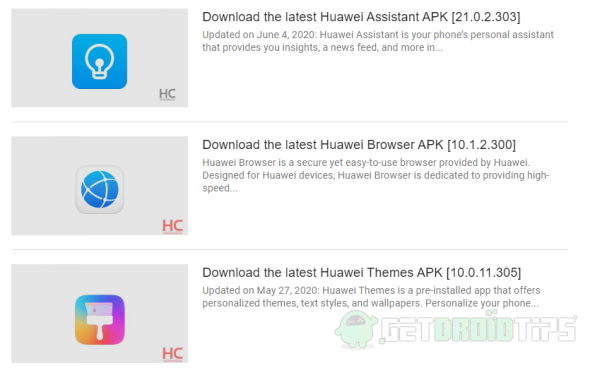 Conclusion
So, to conclude this article, the HMS apps are worthy alternatives to Google Mobile services apps. But since its evolving, we can see that someday other manufacturers may also opt for HMS as their core instead of Google. HMS is evolving and attracting many developers to its platform. The app database is growing day by day. You can get the most out of our Huawei phone with its own Huawei Mobile Services.