Microsoft just released the first version of the Microsoft Edge for the Linux OS. This means by enabling Linux on a Chromebook; we can use Microsoft Edge on a Chromebook. It seems a bit weird to use the Microsoft Edge browser on a Chromebook running on Chrome OS, but there is an option. If you want to use Microsoft Edge on your Chromebook, this guide will tell you how to install it.
Installing the Microsft Edge browser on a Chromebook is not a single step process, though. This is now a possibility only because the application is available for Linux now. We can run Linux based apps on a Chromebook if we set up Linux on that Chromebook. So, let's take a detailed look at how one can set up Linux on a Chromebook and then run Microsoft Edge on it.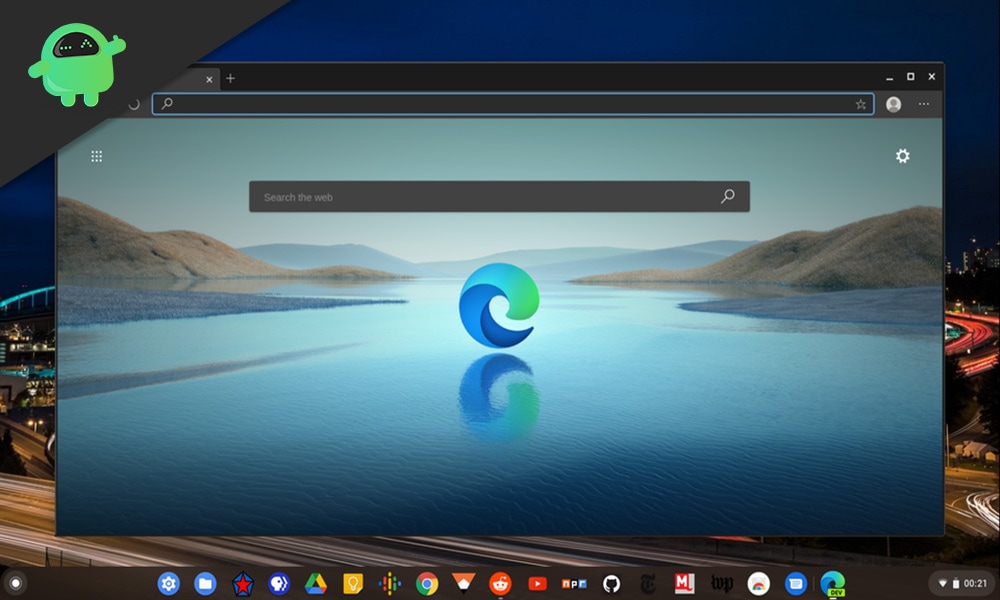 How to install Microsoft Edge on a Chromebook?
The Chrome OS comes with a Linux container, which takes only a few steps to be enabled. You can find this in the Chromebook's settings itself.
Open Settings on your Chromebook.
Click on Linux (Beta) tab in the sidebar.
Then Click on "Turn on" on the right side of the window.
Click on the Next button in the next window.
Set a username for your Linux.
Set the amount of storage from your internal storage that you want to allot to Linux.
Then finally click on Install.
This might take a while as it will initiate a download. After the download and Linux installation is done in your Chromebook, a terminal window will pop up. That's when you know that the installation was a success.
To install Microsoft Edge on this Linux setup, you have to use the Debian installer, which you will find on the Microsoft Edge insider webpage.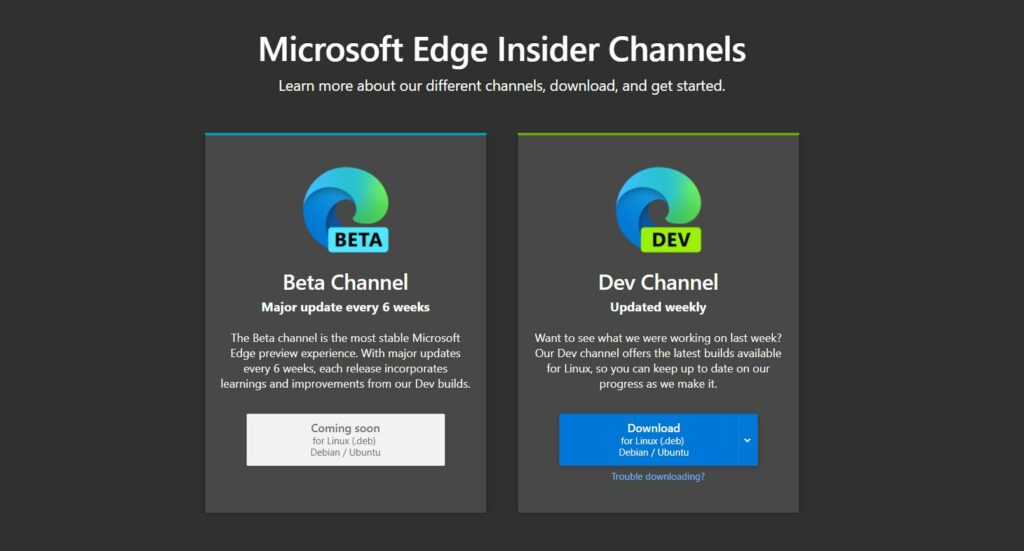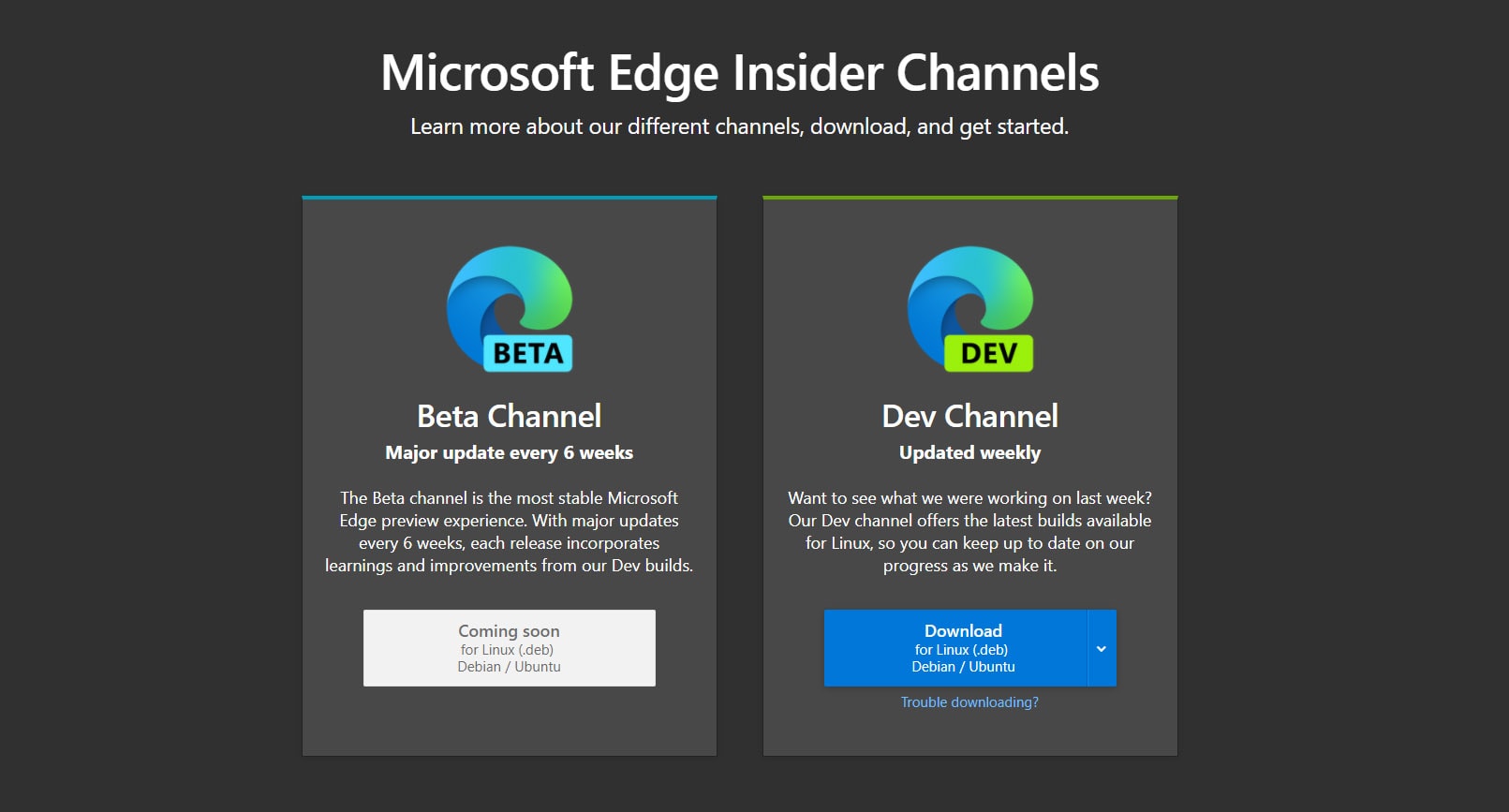 Here download the .deb file for the developer version. The Stable and even beta version is still a few weeks away. If you want a more stable experience, you can recheck this page for the beta and stable version of this program.
Once you are done downloading the .deb file, double-click on it, and you will see a pop-up window with the install button on it. If the install button is greyed out, move the downloaded .deb file to the "Linux files" section. Then try double-clicking, and the install should work now.
After the installation is done, you will see a pop-up message in the bottom right corner of your screen.
Now open the Linux app folder under the App Drawer, and you will see the Microsoft Edge in this list. Click on it, and you will have Microsoft Edge running on your Chromebook.
Now you can choose to use Linux's terminal to install the application, too, just like what we do while installing anything on a Linux system. However, that might be difficult for users who are not familiar with the Linux interface much. So to keep this simple, use the method mentioned above of using the .deb installer.
As of now, we only have the developer version available for download. But the webpage says that we can expect an update every six weeks, and there is even a coming soon message below the beta build. So if you want a bug-free experience altogether, you will have to wait a few months for the stable version to release after the beta version goes official. You will find the link to download that from the same webpage as before.
So that is how you can install and run Microsoft Edge on your Chromebook. If you have any questions or queries about this guide, then comment down below, and we will get back to you. Also, be sure to check out our other articles on iPhone tips and tricks, Android tips and tricks, PC tips and tricks, and much more for more useful information.