Motorola devices are well-known among Smartphone lovers. One of the most appreciated features in these phones is the stock gallery app. It is very light but a fast app that appears too unique. Android Smartphone users often wondered to have something similar to their widgets. However, when it comes to same, there were almost no options. One of the popular XDA developers recently provided an opportunity to Android Smartphone users to have Motorola gallery app on their phone. The good thing is this app works perfectly on almost every Smartphone controlled by Android.
Therefore you can simply keep up the pace in this matter irrespective of your Smartphone brand. Although the apps are compatible with Android, some features don't load in few phones. The most common one is the "Edit Photos" option. The app was modified by another XDA developer and was made similar to its appearance in the Motorola latest freak Moto Z2. If you need to install it on your phone, we are going to help you in this matter through information spotlighted in below paragraphs.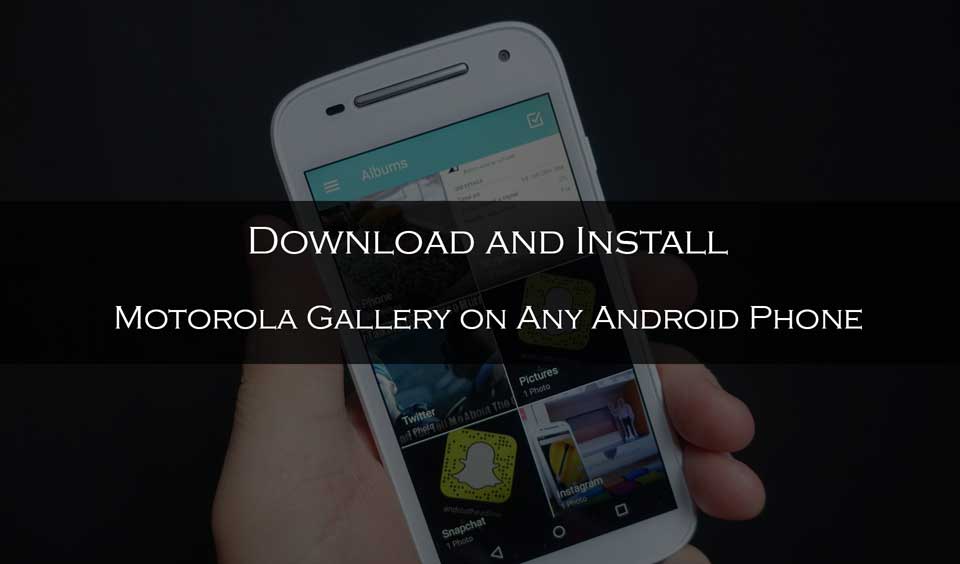 Download and Install Motorola Gallery on Any Android Phone
The first thing you need to do for this is enabling apps to get installed from unknown sources. This option is available in the phone's main settings. As a security measure, it is disabled by default. We suggest you not to install any app in your phone from any sources that don't seem to be trusted. However installing APK for Motorola gallery is safe. Once you enable "Unknown Sources" option, you can download the APK for modified Motorola gallery from the below link.
Once download, simply install it in your phone just link any other Android Package Kit. While installation it may ask for a few permissions. You need to grant them while launching the app after downloading. By default, it will open in your phone's camera folder where you can see all the pictures available on your phone. You can open videos and albums through an option available on the side menu drawer. Creating the new albums is very simple. For this, simply tap the folder icon close to the top-right corner and select videos and pictures.
The good thing is pictures stored in your phone are always open in full-screen mode leaving no side spaces. It is one of the basic features that make this app look amazing. When you open a picture, the options to delete, share, edit or to move appears immediately just like in case of any other gallery. They fade out within seconds so that you can view your picture in a proper manner on your screen. In the recent APK provided by an XDA developer, the option to edit photos was blocked but now it works perfectly. You may need to install it from PlayStore.
However, there are amazing features in this app that you cannot expect from built-in gallery app of Samsung, Redmi or other devices. The good thing is it runs best on Smartphones which are limited resources and budget.