In this tutorial, we will have a look at the steps to install the Pixel 4 style GoogleWiz ROM on your OnePlus 7T Pro devices. To get more out of their devices, peoples usually unlock the bootloader of their devices. After that, there's a ton of things to try out. But the major chunk of users usually goes towards installing a Custom ROM. These modified versions of stock Android come preloaded with tons of new features and customization options that you wouldn't find in a stock OS.
So if you too are of the notion that the oxygen OS isn't of your liking, or it isn't able to meet your requirements, then there's a Pixel 4 style ROM that you could try out. For example, OnePlus devices come preloaded with many features that many of you might not be interested in. These include an engineering mode, tracing, Android dump among others. The custom ROM we are discussing here removes all these less-used features and adds numerous pretty interesting ones. So without further ado, let us check out what the Google Wiz ROM based on OnePlus 7T Pro has to offer.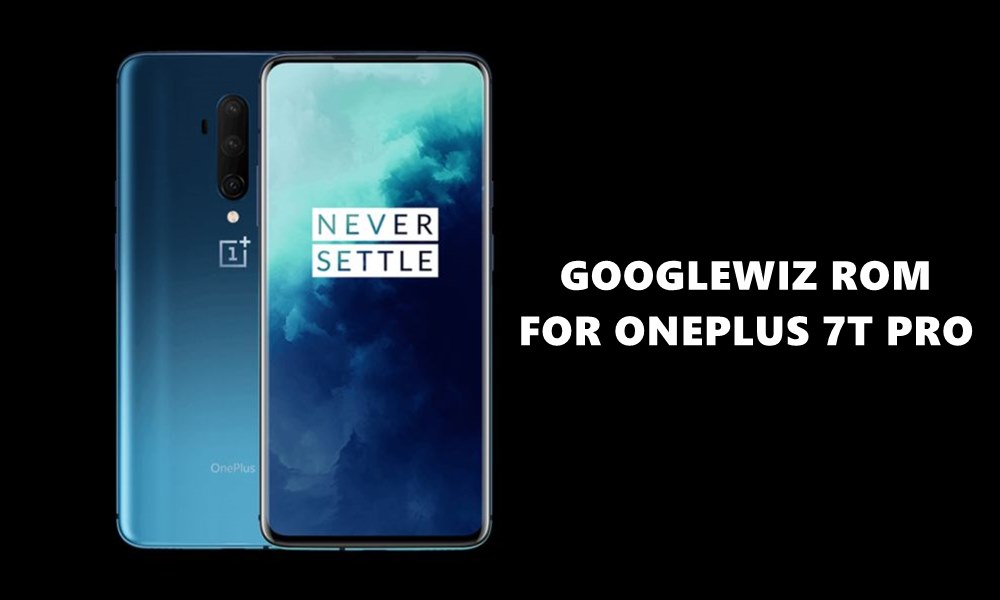 Pixel 4 style GoogleWiz ROM for OnePlus 7T Pro
Before proceeding ahead with the feature list, we would like to let you know that this ROM isn't a standalone custom ROM that you usually flash using a custom recovery like TWRP. This is a Magisk based ROM that could be install simply as any other Module module, with a few tweaks here and there. This automatically adds up many benefits.
For example, you could continue to use your stock recovery, and in the case of bootloop, you could simply uninstall this module. Same goes for if you wish to revert to stock, you wouldn't be required to flash stock firmware, just uninstall this module and that's it. So with that said, let's check out the features of GoogleWiz ROM for OnePlus 7T Pro:
GoogleWiz ROM features
The ROM comes preloaded with tons of Google apps. You will find near about all the Google apps that are there on a Pixel 4 handset. Apart from that, these are some of the other features of the GoogleWiz ROM for OnePlus 7T Pro:
-Pixel icons in the status bar, quick settings tiles
-Pixel ringtones, notifications, UI sounds
-Camera2 API enabled
-OnePlus bloatware removed (dialer, phone, messages, calculator, notes, gallery, zen, …) + lots of background APKs
– OnePlus background processes (which send data to OnePlus) are disabled
– ad-free through large "hosts" file (works both for apps and web pages)
– lots of optimizations, really, *lots* of them (too many to list)
– support for init.d / services.d (see posts below if you want to use this)
– passes SafetyNet (I am using Google Pay and some Belgian NFC pay apps)
– "clean" and as close as possible to a Pixel phone
– optimized network/wifi config
– optimized touchboost (slightly faster application startup)
– disabled all kernel debugging/tracing
– optimized kernel scheduling settings
– frequency scaling throughout full CPU frequency ranges (saves battery and better performance when needed)
– disables swapping / zram (who needs this with 8GB of RAM)?
– bash shell in "su" mode (when using "adb shell")
– latest busybox
– 1×7 icon row for quick settings, 5 icons per row when you swipe down the full quick settings
– added .xml permission files to enable Pixel exclusive features (e.g. Google dialer)
– optimized .proto, .conf, .json, .ini, .sql files in the system
– improved thumbnail quality
– Dalvik VM optimized settings (for "speed")
– auto clean junk files at boot time
– optimized audio settings
– optimized camera settings (e.g. super night mode; but personally I don't see a difference in the night pictures)
– disabled "factory" and "engineering" mode
– reduced wifi scan interval
– auto SQLite optimization at boot time (only runs every 3 days)
– support for both 2.4GHz and 5GHz wifi bonding
– speaker and headset volume boost
Screenshots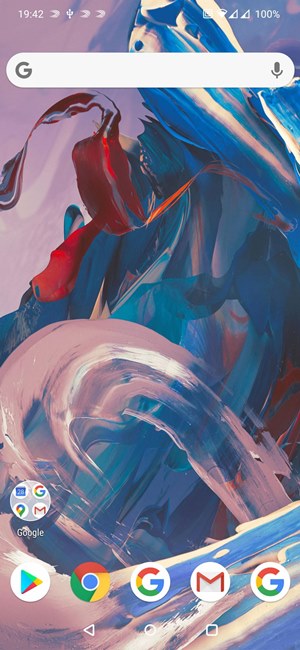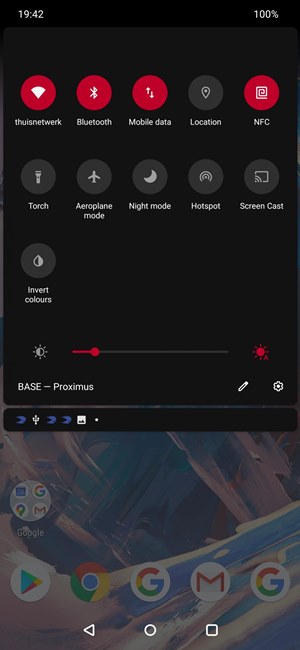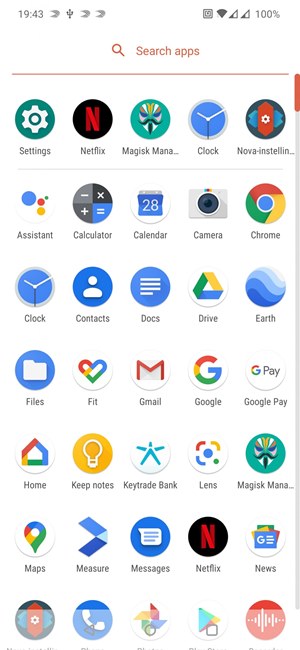 So these were the features and screenshots of the GoogleWiz Magisk based ROM for OnePlus 7T Pro. Before we begin with the instructions to install it, it is of paramount importance to get yourself acquainted with the issues pertaining to this ROM.
Issues in GoogleWiz ROM for OnePlus 7T Pro
When you install this ROM as a Magisk Module, the following are the issues that you will face:
– You will no longer have face unlock
– You will not have VoLTE
Steps to Install GoogleWiz ROM on OnePlus 7T Pro
Now that you are fully aware of this ROM and also know its associated issues, let's check out the steps to install the Google Wiz ROM on OnePlus 7T Pro. But before that, make sure you meet all the requirements mentioned below:
Prerequisites
Your OnePlus 7T Pro must be rooted with Magisk Manager installed. We already have a detailed guide root OnePlus 7T Pro. If you haven't yet rooted, please follow that guide to do the same and then come back to this post.
You must also be on the latest OnePlus software.
Likewise, you should either be on the stock kernel or the arter97 kernel only.
Finally, download the GoogleWiz Magisk module for your OnePlus 7T Pro onto your device.
Instructions to Install GoogleWiz ROM on OnePlus 7T Pro
First of all, it is suggested to do a clean install. For that, make a backup of all the data beforehand and then head over to Settings > System > Reset options > Erase all data (factory reset). Once you do so, you will have to follow the on-screen instructions to set up your device from the beginning. Moreover, factory reset doesn't lead to a root-loss, however, the Magisk Manager APK might have been uninstalled. So before proceeding ahead, make sure to download and install the latest Magisk Manager file. This could be installed like any normal APK.
Once you have installed it, open and it the app will then ask for additional setups to be carried out, tap OK. After the process completes, your device will reboot. On successful reboot, head over to Play Store and update all the pending apps. And if you are using Netflix as well, then set it up right away. After flashing the ROM, you wouldn't be able to do the same. With that done, follow the below steps to install the Google Wiz ROM on OnePlus 7T Pro.
Open the Magisk Manager app and tap on the hamburger menu situated at the top left.
Tap on Modules and then on the plus sign situated at the bottom.
Navigate to the mm-googlewiz.zip file and select it. Magisk will now begin installing the said module.

Once it does, you will see the Reboot option situated at the bottom right, tap on it.
Your OnePlus 7T Pro will now boot to the GoogleWiz ROM. Start enjoying the ROM and carry out the desired customizations as per your need.
How to Uninstall the Google Wiz ROM
It is quite easy to uninstall the GoogleWiz ROM and revert back to Oxygen OS. Just head over to our detailed guide and check out the steps to uninstall Magisk Module. Follow the steps exactly as mentioned and you will back to stock OS.
How to Remove Google Apps from GoogleWiz
The ROM comes pre-bundled with tons of Google apps. However, if you wish to remove some of the Google apps from that bundle, then head over to this link, right-click it and select Save as. Save the files as googlewiz.config. The file will look like this:
keep=1
lens=1
news=1
assistant=1
sheets=1
snapseed=1
If you wish to uninstall any Google app, just replace 1 by 0 and save the file. For example, to uninstall Google Keep, replace keep=1 with keep=0. Transfer the file back to your device, reflash the GoogleWiz ROM from Magisk Manager and tap reboot. After that, the apps equated to 0 in the above file will be removed from the device.
Conclusion
So with this, we conclude this guide on how to install the GoogleWiz ROM based on Magisk, on OnePlus 7T Pro. We have also listed the steps to remove Google apps from the ROM, and also how you could revert back to stock. Do share your experiences on this ROM in the comments section below. Likewise, check out our iPhone Tips and Tricks, PC tips and tricks and Android Tips and Tricks section.