Its been almost a week since iOS 14 1st developer beta was released. As it happens with Apple products, the hype was really up for the new mobile OS. This was for all the unique and new features Apple has planned to introduce for its iPhones. The all-new beta iOS 14 is the successor of iOS 13.5.1. I have been using iOS 14 on my iPhone ever since it released. Now, the latest build of iOS 14 is the first beta. So, not many people will willingly install it due to bugs or glitches. Still, they are curious to know how efficient the new iOS is as compared to the previous stable iOS 13.5.1. So, I have done a bit of speed and performance tests of iOS 14 and iOS 13.5.1 on my iPhone.
In this guide, I will share my experience of how efficient one system build is in comparison to the other. Keep in mind that, device to device such a performance test will vary. Also, it depends upon various other factors like whether you use updated or older apps, whether your iPhone is new or a few years old. Nevertheless, if you wish to know if iOS 14 is better than iOS 13.5.1 or not, then do not miss this guide.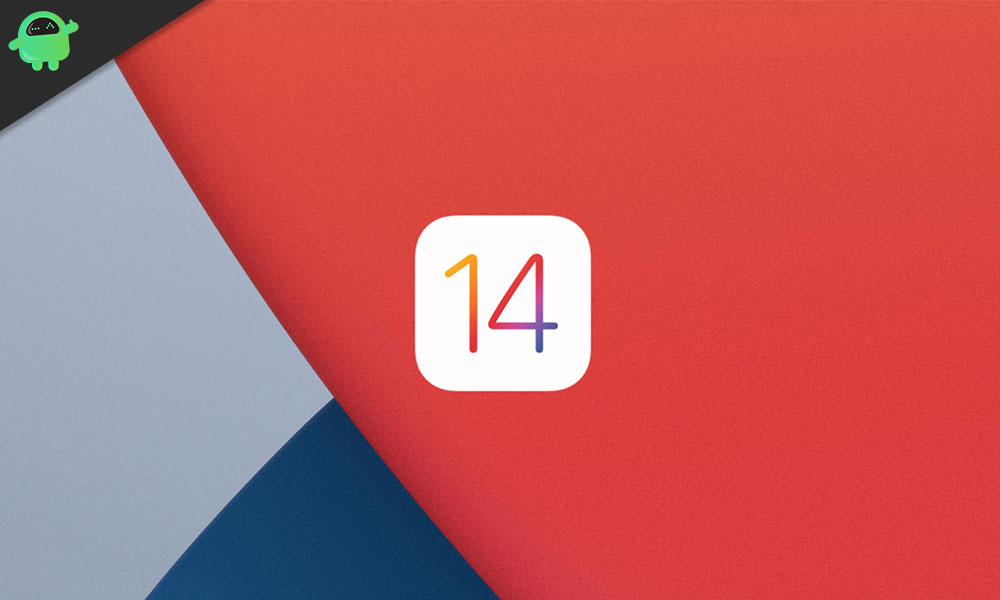 Related | How to Install iOS 14 1st Developer Beta Without Having A Developer Account
iOS 14 Beta 1 vs iOS 13.5.1: Speed and Performance Test
I will mention about the basic factors that can provide an easy comparing ground for both of the iOS versions. I use an iPhone SE 2020. So, it has the latest A13 Bionic chip. Now, the results that I got from iOS 13.5.1 or iOS 14 may not be the same if you try it on a device running on a two-generation old chipset. So, this overview is just a reflection of what I have experienced so far.
Bootup
Though iOS 14 developer beta is working normally for most cases, it is a bit slower in booting up. However, iOS 13.5.1 was booting up pretty fast. The new iOS is not too slow though. It just followed up in a couple of seconds. Strangely, some fellow iPhone users have complained of getting stuck in a bootloop after upgrading to the iOS 14. When I stepped up to iOS 14, only the normal boot up and data recovery took the usual 10 to 15 minutes. Rest, no issue at all in successfully booting up.
Opening Applications
To be honest there is nothing serious issue in launching apps on both iOS 13.5.1 and iOS 14. My iOS 14 performance test for apps went pretty neatly. There was only a difference of barely a few seconds while apps were launching on both iOS 13.5.1 and iOS 14.
Camera
Though I did not get the chance to fully unleash the potential of the classic iPhone camera, I observed improvement in the camera performance after the upgrade to iOS 14 developer beta. The portrait camera's performance has improved providing a better texture for the photos.
On iOS 13.5.1, the color of the objects after clicking the photo on the rear camera was a bit dull. However, on iOS 14 I can see an improvement in the color saturation. Overall, there was no lag on the older iOS build, and neither there is any lag on the latest build.
Siri Performance
The Siri interface has changed drastically. Upon summoning no more a separate screen opens up for Siri. Right on the active page itself, Siri pops up. Again, while doing the performance test I noticed no lag on either of the iOS builds. Also, the speed of reactive action of the virtual assistant on both iOS 13.5.1 and on iOS 14 is quite well.
Internet Connectivity
There is no effect of the new iOS 14 on internet connectivity or the network speed. It's pretty much the same stable experience as it was with iOS 13.5.1. Safari browser is working well on iOS 14 as it did on the iOS 13.5.1. However, a few reports on the internet complain of a slow Chrome browser. I do use the Chrome browser and on either of the iOS builds but I never had any issue.
Battery backup
iOS 13.5.1 had a battery drain issue from what I have observed. However, the same has been solved with iOS 14 1st beta. Mostly, if you sit for a gaming session, the battery will run out as fast as you can imagine. I understand the new iPhone SE has an 1821 mAh battery. Thankfully with iOS 14, battery consumption has improved especially while gaming. Though the latter one is a developer beta build, it brings no bug for the battery. I have observed the battery go as long as 12 hours until a complete shutdown.
Interestingly, on a few forums, I came across some iOS 14 beta users that complained of battery draining on the latest iOS. As I said earlier, device-to-device the user experience will differ. Nevertheless, if you have been facing the battery draining issue, then here is a troubleshooting guide to fix battery draining on iOS 14.
Lagging
iOS 13.5.1 had this bug which I frequently experienced. After completing charging, at least for the next half an hour the device would lag. However, on iOS 14 beta there is no such issue as of now.
Widgets
Widgets are a bit buggy and slow in iOS 14. Especially the weather widget, news widget, and screentime widget have issues. The weather widget sometimes goes blank and at times you may see it displaying the weather info of Cupertino. The news widget also goes blank for a few seconds when highlighted. Then the content on its surfaces after some time.
Secondly, screentime widget goes entirely blank on iOS 14, and only upon tapping on the widget it opens up correctly. If we compare this to iOS 13.5.1, there was no such issue. The speed of widgets was quite well on iOS 13.5.1.
Gaming Performance Test
There was no lagging in the gaming experience in the older iOS 13 or the new iOS 14. My device is fairly new so, naturally, I may not see the hardware wear and tear reflecting on the game. Yes, as I mentioned above there was a battery draining issue that got solved with the new iOS 14. Launching intense games like PUBG on the iPhone with iOS 13.5.1 and iOS 14 was buttery smooth. The experience is pretty fast and no stuttering whatever on both the old and new iOS build.
Heating Issue
There was a slight heating issue on iOS 13.5.1 which I experienced during gaming. Even if watching streaming services for half an hour or more, there was no heating issue. Gaming was given the push to the chipset trying to extract maximum possible power to drive the game. Some tech experts have said that A13 Bionic used in the iPhone SE 2020 is a bit underclocked. So, that should explain the mild heating issue during a long gaming session. However, with iOS 14, there is no such heating problem observed till now.
So, that was my experience trying to do a performance test of iOS 14 and iOS 13.5.1. Have you tried the new iOS 14 yet.? If yes, then what is your experience with it.? Do you like it or want to revert from iOS 14 to iOS 13.5.1. Share your iOS 14 experience with me in the comments section.
Read Next,