As iOS 17 continues to redefine smartphone capabilities, the inclusion of Standby mode emerges as a promising feature for enhancing user convenience. Yet, even amidst advancements, unforeseen hurdles can arise. If you're facing the frustration of Standby mode not working on iOS 17 – we've got you covered with a comprehensive step-by-step troubleshooting guide to help you resolve the glitches.
This blog post will empower you with the understanding and tools you need to fix the Standby experience on your iPhone. So, let's dive in and tackle the iOS 17 Standby mode not working issue, ensuring that your device functions smoothly once again.
What is Standby Mode on an iPhone?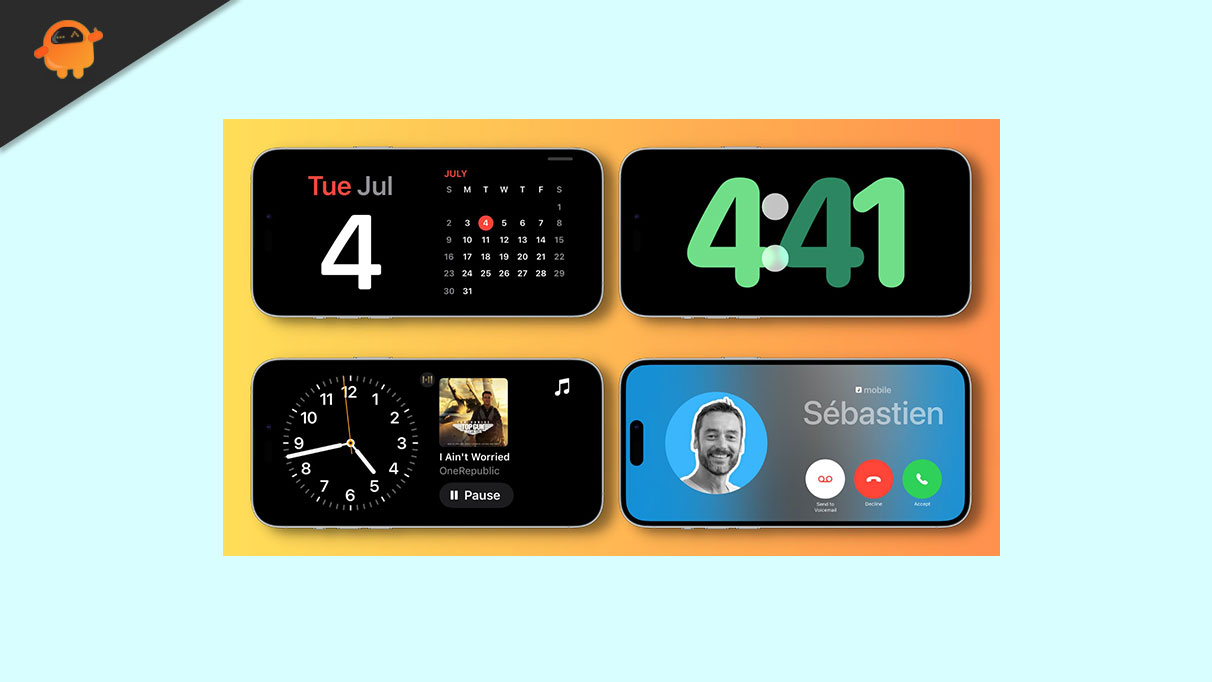 Standby mode on an iPhone refers to a low-power state that the device enters into when placed on the charging cable, a MagSafe charger, or a Qi-based wireless charger in landscape mode. Exclusive to iOS 17 Standby mode-supported devices, Standby Mode activates on compatible charging stands when the device is positioned horizontally.
Its focus is twofold: extending battery life through reduced power usage and maximizing functionality. This landscape orientation transforms your iPhone into a versatile smart display, accessible without unlocking. The feature is particularly handy as a nightstand companion, offering clock displays, alarms, and info at a glance.
Why is my iPhone Standby Mode not working?
For some iOS 17 users, the Standby mode on their iPhones appears to have a mind of its own, occasionally refusing to operate as anticipated. Insights from the community suggest that this issue may originate from various triggers like software glitches and settings misconfigurations.
Real-life user experiences shed light on the matter:
"My iPhone seems reluctant to slip into Standby mode nowadays, causing battery drain overnight."
– Source: Apple Support Community
"I've noticed that the Standby mode glitch surfaces particularly when certain third-party apps are running in the background."
– Source: MacRumors Forum
How to Fix Standby Mode Not Working? 7 General Ways
It can be very frustrating when Standby Mode isn't playing along on your iOS 17 device. But no worries, there's a toolbox of solutions to get things back on track. Here are some general strategies you can apply when the iOS 17 Standby mode is not working.
Unlock the Rotation Lock
If your iOS 17 Standby mode is acting up, your device's rotation lock might be causing the hiccup. The Portrait Orientation Lock setting prevents your device from acknowledging its landscape orientation or tilt, potentially leading to Standby mode malfunctions. The fix? Temporarily disable this lock until Apple sorts it out in future updates. Here's a step-by-step guide:
Swipe down from the top right corner of your screen

Toggle off the rotation lock icon

Plug in your device, lock it in landscape mode, and voilà – Standby mode should be back to usual.
For iPhone models with home buttons:
Swipe up from the bottom of your screen to open the Control Center.

Look for the Portrait Orientation Lock icon.

Tap the icon to turn it off.
Close Low Power Mode
While Low Power Mode in iOS 17 is great for conserving battery and speeding up charging, it might unknowingly hinder the performance of iOS 17 Standby mode-supported devices. Here's how to disable Low Power Mode and potentially solve Standby mode issues:
Open your iPhone's Settings

Scroll down and tap on "Battery"

Locate "Low Power Mode" and toggle it off.
Disable the Motion to Wake
Certain settings, such as Motion to Wake, can influence Standby mode behavior. This feature activates Standby screen motion detection during nighttime hours. However, in the initial iOS 17 release, its reliability might be unpredictable. Disabling Motion to Wake can lead to more consistent Standby mode functionality. You can do this by opening the Settings app, tapping on "Standby," scrolling down to "Night Mode" (available on iPhone 14 Pro and higher), and turning off the "Motion to Wake" toggle.
Turn on Always On
For iPhones equipped with Always On displays, refining Standby mode can involve fine-tuning settings like intelligent face detection and display preferences. However, enabling these features without proper alignment can lead to Standby mode glitches. To tackle this, a swift check and adjustment of your iOS 17 Standby mode always-on settings could be the solution. Follow these steps:
Launch the Settings app and select "Display & Brightness"

Scroll to "Always On Display"

To utilize Always On for Standby mode, toggle on "Always On Display"

Return to Settings and tap "Standby."
Ensure your iPhone Model is Compatible
As iOS 17 introduces the Standby mode to iPhones, it's essential to ensure compatibility with your device. Apple has designed this feature to operate seamlessly on iPhones that are compatible with iOS 17. This feature is compatible with iPhone models from SE (2nd & 3rd generation) up to 14 Pro Max. Here's how you can check if your phone has iOS 17:
Click on Settings and opt for the "General" option.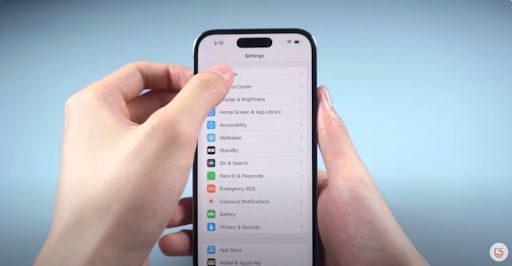 2.Choose the About option.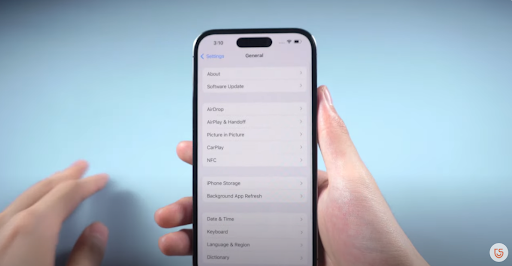 3.Click on the iOS version button to know if your phone is compatible with Standby mode.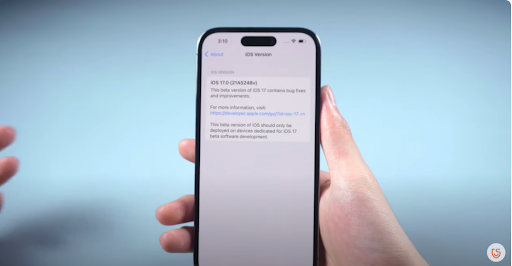 Here is a video version of these steps that can help you tackle the issue of iOS Standby mode not working.
Make Sure Your iPhone is not Overheating
Experiencing rapid overheating shortly after placing your iPhone on a charger might be the root cause of Standby mode malfunctions. Various factors, such as using an uncertified charger, storage congestion, or software glitches, can contribute to this concern. Resolving these underlying issues can potentially restore the proper functioning of iPhone Standby mode.
Disable and Re-enable Standby
If your iPhone charges flawlessly while in landscape orientation, yet Standby mode remains unresponsive in iOS 17, consider a simple solution: temporarily turning off and then back on the Standby mode within your iPhone's settings. This approach can serve as a fresh start, potentially resolving problems with Standby mode not working on iOS 17.
Follow these steps:
Open the Settings app on your iPhone. You can locate it in the App Library or use Spotlight Search.

Scroll down and tap on "Standby," situated between the Wallpaper and Siri and Search settings.

Disable Standby by toggling the switch off.

After a brief pause, toggle the Standby switch back on.

Connect your iPhone to a charger and position it in landscape orientation.
Deeper Fixes to Solve Standby Mode Not Working
When standard troubleshooting methods fail to revive your iPhone's Standby mode in iOS 17, it's time to explore deeper fixes. These deep fixes address a range of potential problems that might be hindering Standby mode functionality, offering a comprehensive approach to resolving the issue.
Force Restart your iPhone
Bugs and glitches can also disrupt the function of Standby mode on your iPhone. If this is the root of your Standby mode not working on the iOS 17 issue, a simple restart could be the solution. You can do this by simultaneously pressing and holding the power button and the volume down button on your iPhone. Once your device is fully turned off by sliding the power button, long-press the power button until the Apple Logo appears.
When standard troubleshooting methods fall short, third-party tools like Tenorshare ReiBoot- iOS system repair can provide a more extensive solution for Standby mode issues on iOS 17. ReiBoot is an iOS system repair and recovery tool that addresses a wide array of system problems, including those affecting iOS 17 Standby mode, even on iPhone 12.
If your iOS 17 Standby mode isn't functioning as expected, Tenorshare ReiBoot can provide a solution. Follow these steps to resolve the issue:
Download and Launch ReiBoot
Download and install ReiBoot on your computer. Connect your iPhone to the computer. Launch ReiBoot and click the "Start" button on the Reiboot pop-up window.

Now you will be provided with two options: Standard Repair and Deep Repair. From the available options, select "Standard Repair." Click the "Standard Repair" button to proceed.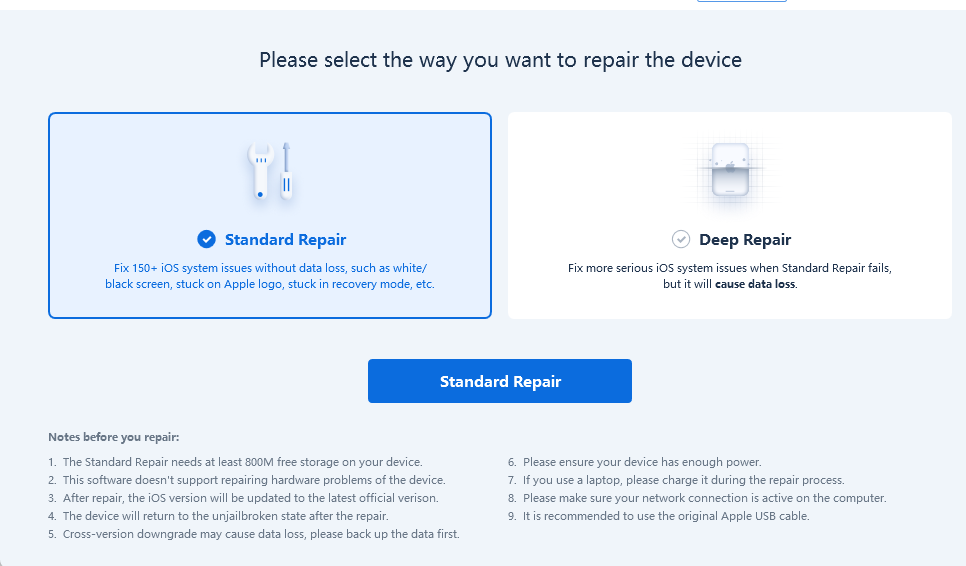 Download Firmware Package
ReiBoot requires a firmware package for the repair process. It will suggest the appropriate package for your iPhone model. Click the "Download" button to acquire the firmware.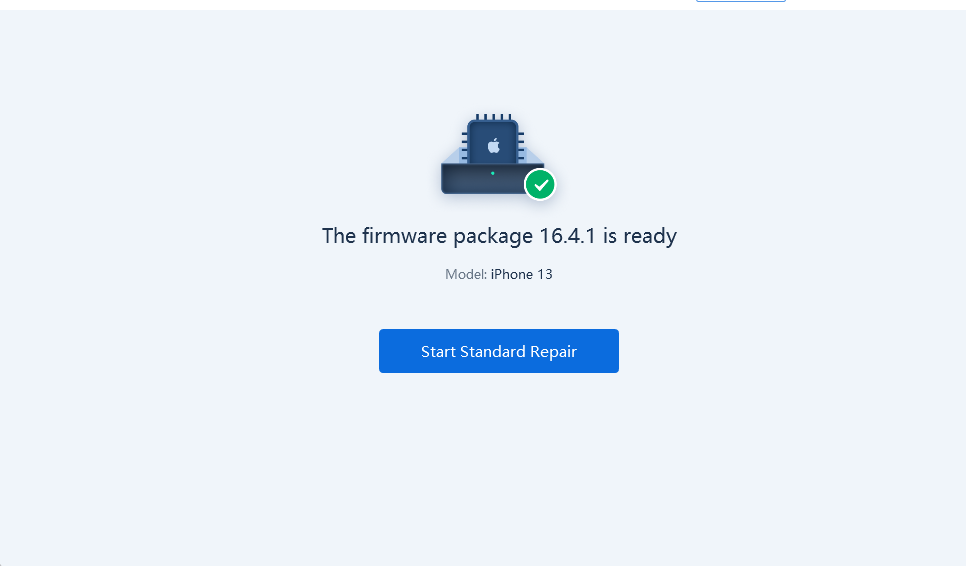 Once the firmware package is downloaded, click "Start Standard Repair" to begin the process. Ensure that you close all other programs on your computer during this process.
After the repair process is complete, your iPhone will restart automatically. Now you know how to fix iOS 17 Standby not working in just a few clicks.
Reset All Settings on Your iPhone
In case your Standby mode troubles persist, a comprehensive approach, like resetting all settings, may be required. Here's how to reset all settings:
Open Settings and access Standby

Turn off the Standby toggle at the top

Return to Settings and select General

Tap "Transfer or Reset iPhone"

Choose "Reset" and then "Reset All Settings"

Enter your device passcode when prompted

Confirm your choice by selecting "Reset All Settings."
Force Exit all Apps Running in the Background
Background apps that are running can potentially interfere with the proper functioning of the Standby mode. Force-closing these apps can be a simple yet effective solution. Follow these steps:
Swipe up from the bottom to access the App Switcher.

Navigate to the app you want to close by swiping left or right.

Swipe the app preview upwards to shut it down.
Wait for iOS 17 and the updated iOS version
If you're encountering persistent Standby mode issues on iOS 17, it might be best to be patient. Bugs can arise due to specific device setups or known issues that developers are actively addressing. Utilize the Feedback app to provide detailed feedback to Apple regarding your experience.
Conclusion
As iOS 17 continues to evolve, remember that occasional quirks are part of the technological landscape. While some problems might self-resolve with future updates, others may require your proactive touch.
Whether it's tweaking settings like rotation lock, adjusting power modes, or considering Tenorshare ReiBoot as a reliable aid, you're empowered to conquer the challenges, including when your iOS 17 Standby mode is not working.
Hot FAQs
Does Standby mode work on iPhone XR?
Yes, Standby mode is supported on iPhone XR along with various other compatible iPhone models. It's a feature available on iOS 17.
Is the iPhone Standby mode always on?
The availability of an always-on feature for the Standby mode depends on the iPhone model. iPhones like the iPhone 14 Pro models offer an always-on option, while others have standard Standby mode behavior.