It can be troublesome if you do not get notifications on your Apple iPad. You may miss out on some important notification. This issue may happen to anyone. The notification does arrive on your iPad. However, you do not listen to the alert regarding the notifications. The reasons can be corrupted software, connectivity issues, an issue with the hardware button, etc. This problem may also happen due to notification settings disabled for any app. If you have the Do Not Disturb active on your iPad, you will not hear the notifications alert.
I have mentioned some simple troubleshooting techniques that you can follow to fix the iPad notification sounds issue. It doesn't matter what model of iPad you are using. This guide applies to every iPad variant.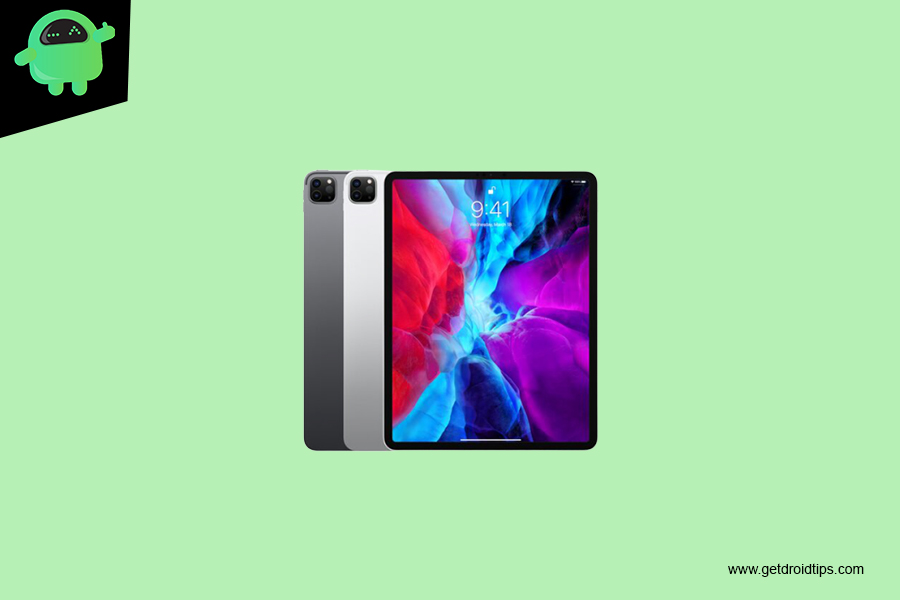 Related | How to Adjust Video Alignment on iPad
How to Fix iPad Notification Sounds Not Working issue
Let's begin the troubleshooting.
Restart your Device
Sometimes a simple rebooting can fix up some existing software glitch on your iPad.
Press the power button on your iPad
Slide on the display to switch it off
Then press the power button and restart.
Now, wait for new notifications. Check whether they are audible or not.
Check for Update
Maybe some software bug is causing this no notification sound issue on the iPad. So, check if there is any new software update for iPadOS that is available for your device. If yes, then install it immediately.
Go to Settings > scroll to General, tap on it to open it
Tap on Software Update
Then your iPad will check for new updates on its own
If an update is available then connect to a WiFi network and download/install it.
Post the installation, check if the no sound issue has been fixed for the incoming iPad notifications.
Turn off Do Not Disturb
This can be a major reason for you to not get your notifications on your device. So, you have to turn off the DND.
Launch Settings App > navigate to Do Not Disturb
Check if it is active.
Tap on the toggle to disable it
If it's off but still you do not get the notification sounds, then enable and disable it in quick succession. This trick works wonder many times in fixing this issue.
Check/Adjust Volume if You Don't Hear iPad Notification Sounds
Press the volume up button to check the active volume of the iPad. Then adjust it by increasing the volume if you think it's low. This volume is mostly for the media that you play over your device.
You also need to check the volume for Ringer and alert. Go to Settings app > Sounds. Check the Ringer and Alerts volume. If it is too low, then increase it as per your requirement.
Is Silent Mode Enabled on iPad
You may not get iPad notification sounds if your iPad is on Mute. To check for that,
Swipe down on the display to access the Control Center
There should be a bell icon. If it is highlighted, this means it is enabled.
Simply tap on the icon to grey it out or disable it.
Set Notification Previews to Always
You should check that when a notification arrives always you get to see/hear it via home screen preview.
Go to Settings > navigate to Notifications
Under Show Previews > Select Always
Secondly, while inside Notifications, if a particular app doesn't show notification, then open that app listed under notifications.
As you open the app, you should see an option Allow Notifications. Make sure that it is enabled. If not, then tap on the toggle to enable it.
Next, check that notification Sound is enabled. For that, there is the option Sounds
Also, if you wish to see notification badges, then tap on the toggle beside Badges option to enable it.
Deactivate Mono Audio feature
This feature allows the same sound to generate from both left and right speakers. Sometimes, disabling this feature also helps in fixing up the no notification sound issue on your iPad.
Open Settings > Scroll down to Accessibility
Open Audio/Visual
Under Audio, tap on the toggle beside Mono Audio to disable it.
Disable Bluetooth on your Device
Sometimes, when you use a Bluetooth enabled audio device such as a headset, earphone, the connection may still be active on your iPad. So, if you are not using the wireless device then disable Bluetooth on the iPad.
Go to Settings > Bluetooth
Tap on the toggle beside Bluetooth to disable it.
Reset iPad Settings if iPad Notification Sounds is Not Audible
One of the last troubleshoots that you can carry out is to reset the iPad settings. Try this out if all of the above methods did not do anything in solving the no notification sound issue on your iPad. Resetting won't delete any existing data. Only the custom settings of your iPad will be reset.
Go to Settings > General
Under that tap on Reset All Settings
Confirm the action and continue with the reset process.
So, that's all you need to do to fix up iPad notification sounds not audible to you. I hope that you found the guide useful.
Read Next,