Many a time, things don't function seamlessly as they are expected to work. In the case of iPhone 11, the complaints of the device not showing up in iTunes on Mac are often reported. Apple's own data management system, iTunes plays a vital role in organizing and optimizing its devices. Needless to say, it's annoying when one of the best software of Apple, which connects its ecosystem, stops functioning. Rest assured, we have got a solution to this issue.
The following methods of fixing apply to all models of iPhones released in the year 2019, namely iPhone 11, iPhone 11pro, iPhone 11 Pro Max, but for the sake of simplicity, we will be using the name iPhone 11 in this article. Before going to the actual procedure, lets first troubleshoot by eliminating the obvious potential solutions like connecting iPhone 11 to the Mac after restarting the phone; Connecting iPhone 11 after restarting Mac; Checking if iPhone is up to date with the latest software. This can be done by tapping Settings>General>Software update> Install now.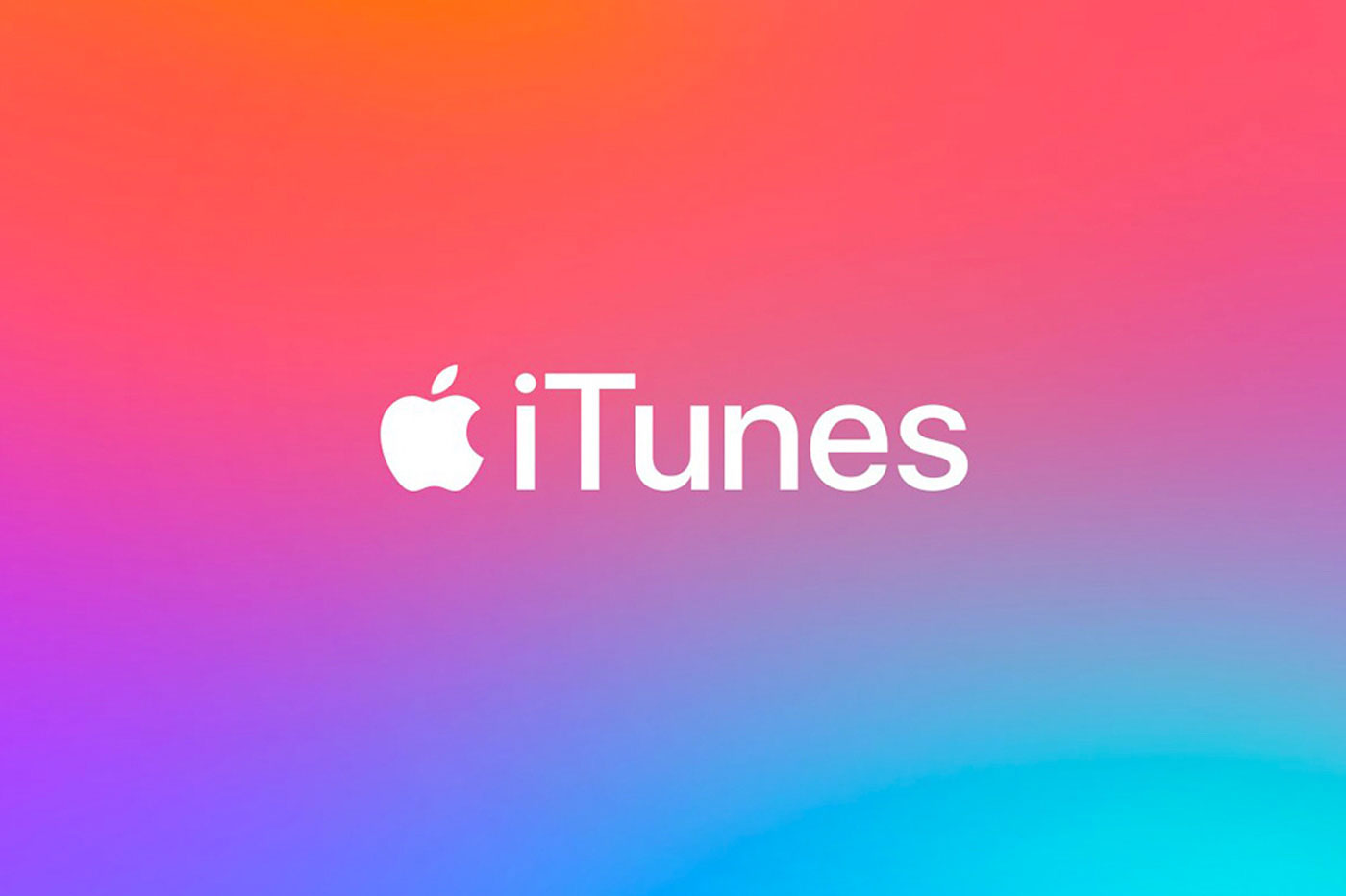 How to fix iPhone 11 not getting connected to iTunes on Mac
Depending on the OS version the next way of updating may not be available all Macbooks, to Make sure iTunes is of latest version do as follows
Open iTunes
From the menu bar at the top of the iTunes window, choose Help > Check for Updates
Follow the prompts to install the latest version.
Sometimes Apple releases updates for iTunes through the Mac App Store, so if an update doesn't show up in iTunes, try the Mac App Store.
Open the App Store on your Mac.
Click Updates at the top of the App Store window.
If any iTunes updates are available, click Install.
And most importantly, try using the different USB cable as a faulty cable may charge the phone but fail to transfer data. If all the above mentioned, don't give the result, then don't worry, we got you covered.
This guide is aimed at iPhone 11, not showing up in iTunes on macOS Mojave or macOS High Sierra. This issue should not appear in macOS Catalina or later because iTunes no longer exists in those versions of macOS. Now let's dive into other solution
Connect your iPhone 11 with a USB cable and make sure that it's unlocked, and its "content and privacy restriction" is turned off. This can be done by tapping Settings>Screen time> content and privacy restrictions> turned off.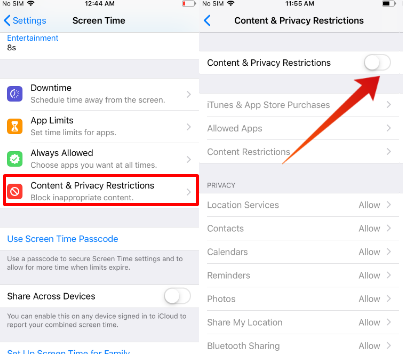 Now update iTunes to the latest version by going to the Dock, opening 'System Preferences', and then to "Software Update." Install any software updates for iTunes. Relaunch iTunes on the Mac and connect the unlocked iPhone 11 to the Mac as usual and choose 'Trust' when your phone gets the following pop up.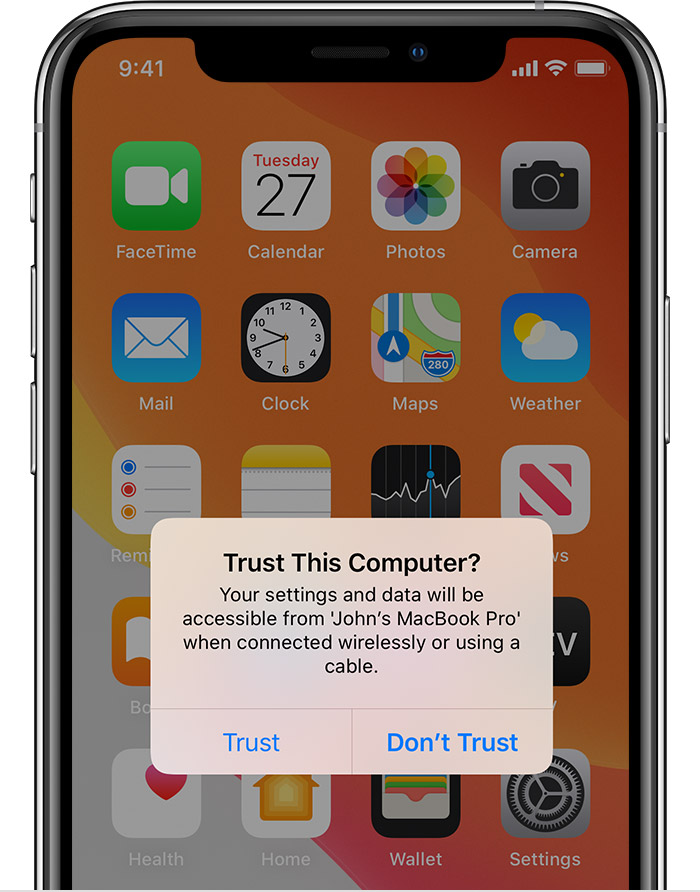 After choosing Trust, one of two cases my arise, Case 1: pop-up message stating "A software update is required to connect to iPhone – would you like to download and install this update now?" may appear on the screen, if so click on "Install" and skip to step-7.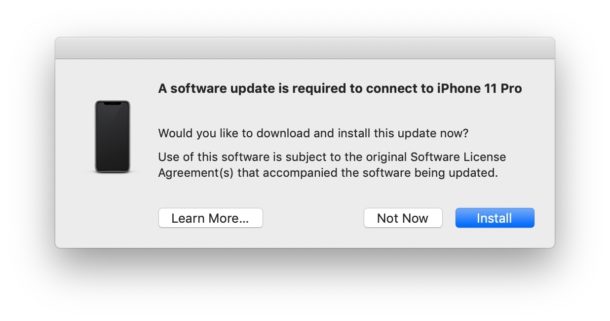 Case 2: If the above-displayed pop-up message doesn't appear on Mac's Screen, then access "Go to folder," this can be done by hitting a simple shortcut Command+Shift+G from the Mac desktop or finder window. Or like in a regular way, click on the Finder icon on your Mac, there choose 'Go' in the menu bar then Go to Folder, A search box as displayed below appears: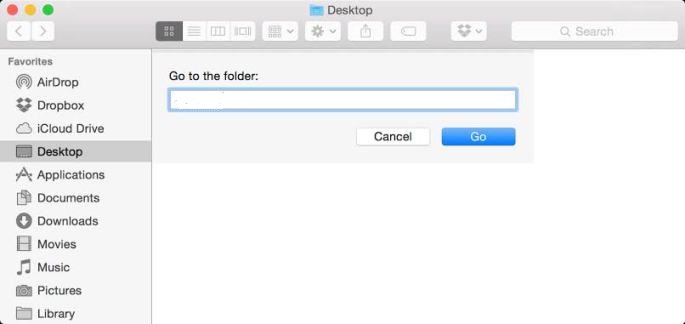 In the "Go to the Folder" enter the following folder path exactly as mentioned and click Go:
/System/Library/PrivateFrameworks/MobileDevice.framework/Versions/Current/Resources
In the opened folder, launch the application named "Mobile DeviceUpdater.app." A pop-up message appears displaying, "A software update is required to connect to iPhone – would you like to download and install this update now?" select Install.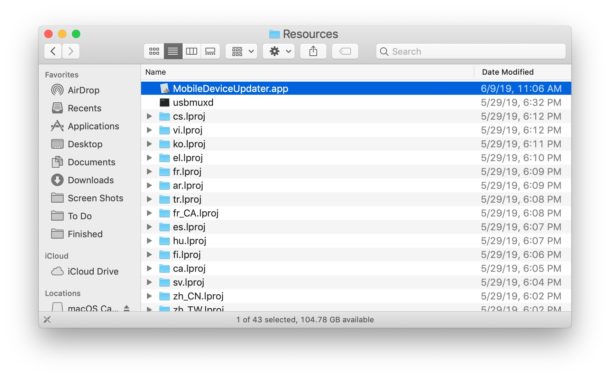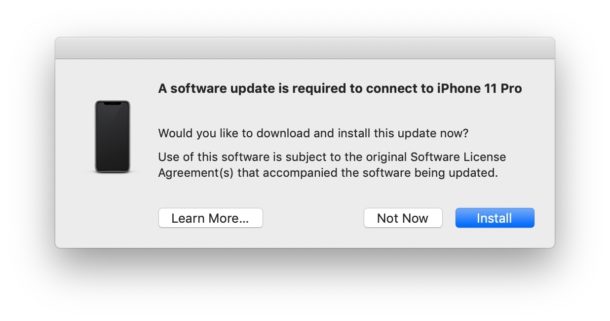 Quit and relaunch iTunes when prompted to finish the update by choosing "Close Application and Install."
iTunes will relaunch and connected iPhone 11, iPhone 11 Pro, iPhone 11 Pro Max will now be available to organize, backup, sync, and used for usual functions.
Whatever the case, it is necessary to install software updates for iTunes in the Mac to recognize and connect to the iPhone 11, iPhone 11 Pro, iPhone 11 Pro Max. Manually a new version of iTunes from the official Apple website can be downloaded. However, you will still need to update it through Software Update or the App Store to the latest version, Then run through the same process outlined above to download and install the auxiliary update to get iTunes to recognize the new iPhones, including iPhone 11, iPhone 11 Pro, and iPhone 11 Pro Max.