You have updated your iPhone 14 or 14 Plus to realize that the device won't turn on. You might get disappointed as the iPhones are known to offer the best software and hardware, but like any other electronic device, iPhones can also run into problems. If your iPhone 14 or 14 Plus is not turning on after the update, keep reading this guide to know the solutions.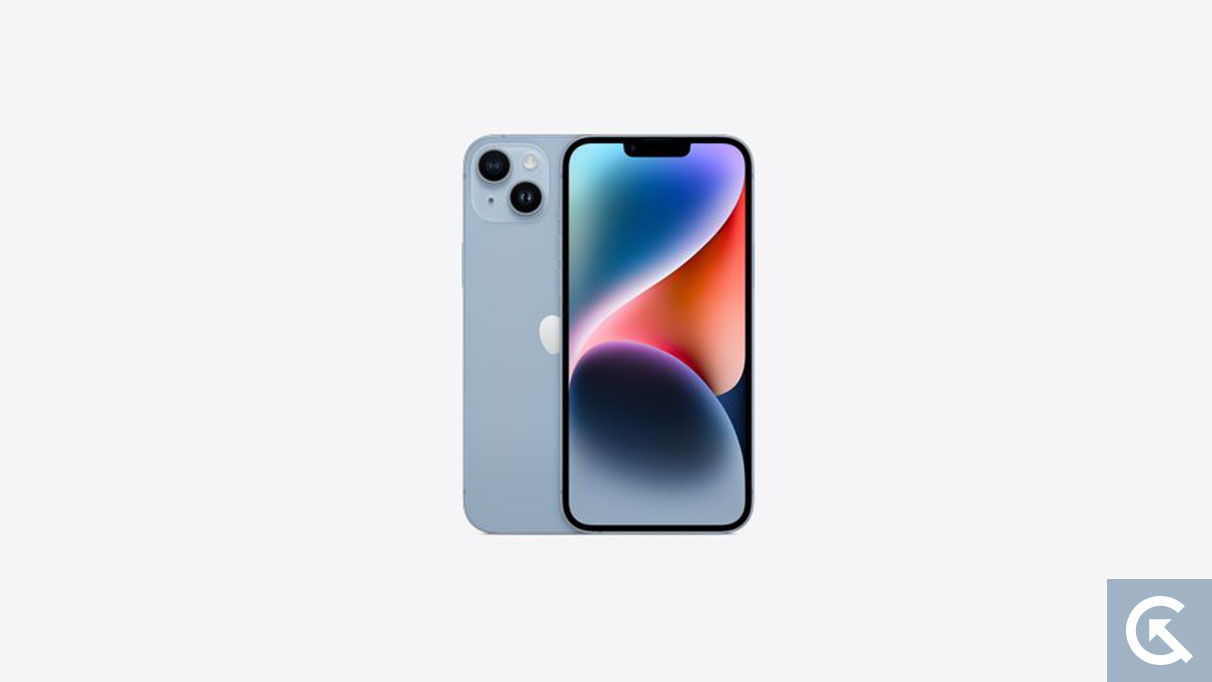 Apple iPhone 14 and iPhone 14 Plus come pre-installed with iOS 16. While the base variant has a 6.1-inch Super Retina XDR OLED display, the Plus variant gets a slightly bigger display – 6.7-inch. Both Apple devices ship with a powerful A15 Bionic chipset. You get the same camera setup on both devices – a 12MP primary lens + a 12MP ultrawide lens on the rear side and a 12MP selfie shooter. Other than the screen size, the battery is another differentiating factor where the iPhone 14 has a 3279mAh battery, and the Plus model has a 4323mAh battery.
Without getting much into the specifications, let's now look at why your iPhone 14 and 14 Plus won't turn on after the update.
Why Won't My iPhone 14 Turn On After the Update?
Assuming that you have not dropped your iPhone recently, the issue seems to have been caused by a software bug. The latest software update might have a bug that is preventing a normal boot on your iPhone.
Before trying any solutions, press and hold the power button for 10 seconds to see if it works. If your iPhone refuses to turn on, try the solutions we've mentioned below.
iPhone 14 and 14 Plus Not Turning On After Update; how to Fix?
Below are several effective solutions to fix if your iPhone is not turning on after an update. Try the solutions below until the problem is fixed.
Solution 1: Charge Your Device
Your Apple iPhone is not turning on because the device might be running low on battery. Although, when you try to turn on an iPhone that has a low battery, it shows a low battery icon, you may not see it if the battery is drained completely.
Plug in your Apple iPhone for at least 30 minutes, and then try powering it on by holding down the power button for a few seconds. If the device does not turn on, you can force restart your iPhone to fix the issue. More on this in the next solution.
Solution 2: Force Restart Your iPhone
A force restart is an effective solution to fix an Apple iPhone that won't turn on. It should fix the software bugs that could be causing the issues. This solution does not cause any data loss. So, go ahead without worrying about data loss.
Follow these steps to force restart your iPhone 14:
Press and quickly release the volume up button.
Press and quickly release the volume down button.
Now, press the power button until you see the Apple logo. It may take up to 15 seconds.
[Note: Do not release the power button until the Apple logo is displayed on your screen. Otherwise, this solution won't work.]
If force restarting your Apple iPhone does not fix the issue, do it multiple times. For many users, the solution worked instantly, while many had to do it 4-5 times to get the job done.
Solution 3: Fresh iOS Installation via iTunes
If the last solution did not work out, you can perform a clean iOS 16 installation that should remove all software bugs from your iPhone. You can then use the device just like before. Before you jump on to test this method, let me remind you that it will remove all data from your Apple iPhone. When you are okay with losing all your data, follow the steps below:
Connect your iPhone to a computer via a lightning cable.
Press and release the volume down button.
Press and release the volume up button.
Hold down the power button until your iPhone restarts.
If you are using a Windows PC, launch iTunes. Mac users should open Finder and tap on the iPhone in the left sidebar.
On the prompt screen, click Restore.
Tap on Restore and Update.
Click Next.
Click Agree.
After clicking the Agree button, iTunes will download and install iOS 16 on your Apple iPhone. Do not disconnect your iPhone from the computer during the process. When finished, you should see the welcome screen on your iPhone. Now, set up your device and enjoy.
Solution 4: Contact Apple Support
If none of the above solutions worked out for you, it's likely because of a hardware failure or serious software issues. We advise you to take your iPhone to an Apple service centre.
Wrapping It Up
No one wants their phones to run into any issues. And the problem where the device has become completely useless could be frustrating. In this guide, we tried to list the best solutions to help you fix the iPhone 14 or 14 Plus not turning on after the update issue. We hope one of the solutions did the trick for you. Feel free to contact us with your query via the comments section below.