Is your Apple iPhone 14 Pro or iPhone 14 Pro Max refusing to turn on? These kinds of everyday issues on electronic devices are unavoidable, but you do not want them to occur on the phone like the iPhone 14 Pro or 14 Pro Max for which you have a spend a reasonable sum of money. But the fact is that such common issues keep on surfacing whether you have a premium phone or a budget phone. Keep reading this article to learn about common reasons why an iPhone suddenly stops turning on and how to fix it.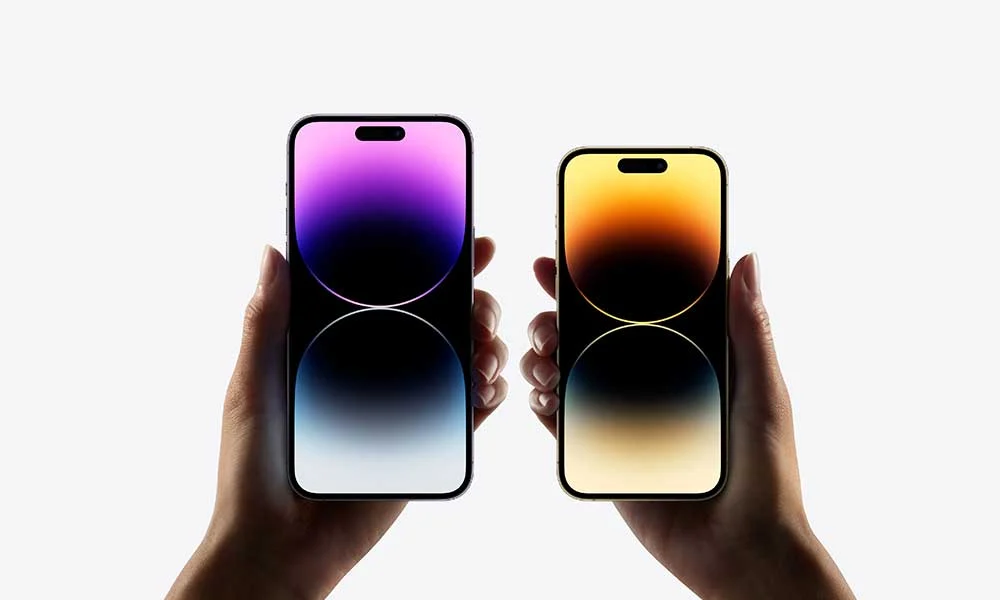 Why Isn't My iPhone 14 Pro, 14 Pro Max Turning On?
There are numerous reasons why an Apple iPhone won't turn on. A software bug is one of the most common reasons, which can prevent the device from performing a normal boot. A software bug can also prevent the screen from showing the contents, even if the device is turned on.
If you have dropped your iPhone or come in contact with the liquid, some internal components may have failed, which is why the device has failed to turn on, despite making a lot of effort. If you're sure that the device has not suffered physical or liquid damage, carefully inspect the charging cable, adapter, and charging port. Replace the part is required.
Your Apple iPhone 14 Pro or iPhone 14 Pro Max won't turn on if the battery is fully discharged or the battery is dead. These are some common reasons your Apple iPhone might not turn on. Now that we understand the problem, it's time to apply the troubleshooting steps to fix it.
Here's How to Fix If Your iPhone 14 Pro or 14 Pro Max is Not Turning On
Try the solutions we have mentioned below to fix your iPhone 14 Pro or iPhone 14 Pro Max not turning on issue. I would recommend testing the solutions in order until the problem is fixed.
iPhone frozen and won't turn on? You can try Tenorshare ReiBoot to fix this issue without data loss.
Here's the step to fix iPhone 14 won't turn on with the help of Tenorshare ReiBoot
Download Tenorshare ReiBoot

software and install it. Launch it and click the "Start" button. Connect your iPhone to the computer.

Click the"Standard Repair"options.

Then Simply press "Download" to start the process

Finally click the"Start Standard Repair"button again.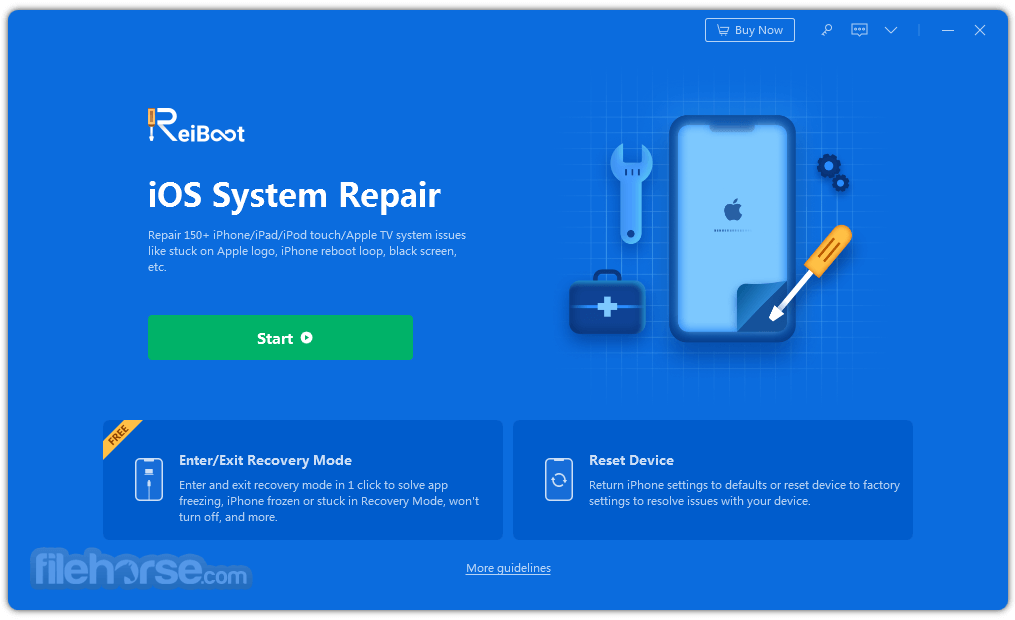 Fix 2: Charge Your iPhone
If you can't turn on your Apple iPhone, it's likely because of a low battery. You should charge your iPhone 14 Pro or iPhone 14 Pro Max for at least 30 minutes and then try turning it on. To turn on an Apple iPhone, press and hold the power button (side button) until you see the Apple logo on the screen.
Fix 3: Force Restart the Device
Your iPhone 14 Pro or 14 Pro Max might not be turning on because the screen is frozen or a software bug could be causing this issue. To fix such issues, you should forcibly restart your iPhone. Please note that it does not result in data loss. Hence, you can test the solutions without any worries.
The steps to perform a force restart on iPhone 14 Pro and 14 Pro Max have not changed. If you have done it on your iPhone 13 or iPhone 12 phone, go ahead and force restart your latest iPhone. Those who need some help here, check out the steps below:
Press the volume up button and quickly release it.
Press the volume down button and quickly release it.
Now, press and hold the side button and release it when you see the Apple logo on the screen.
Fix 4: Inspect Your iPhone's Charger
Your iPhone is now always the source of the problem if it is turning on. If the adapter or the charging cable is damaged, it can't supply power to the device. You should, therefore carefully inspect your iPhone's charger and make sure there's nothing wrong with it. Replace the part which you think are damaged.
Fix 5: Check Your iPhone's Charging Port
Check your Apple iPhone's charging port and see if there is liquid or gunk. Also, ensure that the charging port has not accumulated a lot of dust particles. You should clean the charging port using a soft cotton cloth and plug the charging cable.
Fix 6: Check the Display
Your iPhone won't turn on if the display is damaged. To check if there's any problem with the screen, press and hold the power button to turn the device on. Put the device close to your eye. If you hear a sound, but nothing displays on the screen, it's most likely that the screen has the problem.
Final Words
The iPhone 14 Pro and 14 Pro Max are the best iPhones you can get. You do not expect the device to run into problems soon after purchasing it. But, some users are dealing with the iPhone 14 Pro and 14 Pro Max not turning on. To help them, we created this guide to discuss possible workarounds to fix the problem.
If none of the solutions has worked out for you, there are probably some hardware failures. You should take the device to the nearest Apple service center to get it fixed.