Apple has been giving premium services of AppleCare+ which intends to help users in time of their needs for servicing their iPhones at no extra cost. AppleCare+ is an extended phone warranty service that is only applicable to your purchased iPhone. In this article, we will talk more about Apple Care Plus and will discuss if you should buy AppleCare+ for your iPhone 14, 14, 14 Plus, Pro, and 14 Pro Max or not.
Apple has recently launched its iPhone 14 series lineup, and fans are eager to get their hands on this marvelous smartphone. However, that being said, all of these smartphones are quite expensive and can go up to 1200$ with taxes depending on your region of purchase. And with the hype around iPhones, one thing to note as they are quite expensive to repair as well.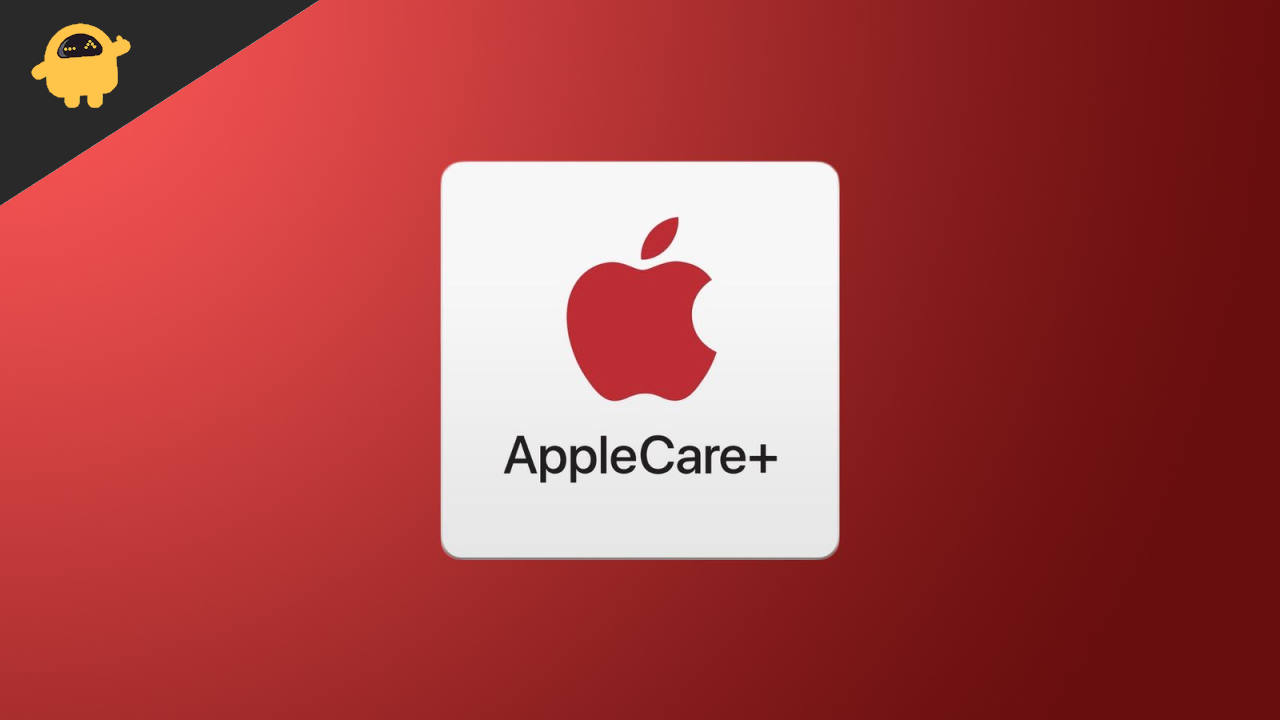 Why You Should Buy AppleCare+ for Your iPhone 14, 14, 14 Plus, Pro, and 14 Pro Max?
As we discussed above, Apple Care+ is a premium warranty service that you have to purchase additionally whenever your purchase your iPhone. You can even purchase this when your device is in a warranty period as well. However, this service is quite expensive and even makes up as much as 30% of your device's initial cost. However, there are a couple of benefits that will surprise you as well.
AppleCare+ Features and Advantages
Overall, Apple has aimed to reduce the stress on customers' side whenever their device is facing any technical, software, or hardware fault. AppleCare+ eliminated the cost of repairing your device giving you peace of mind that you are covered for such repairs at a nominal cost.
Priority access to Apple Experts: No matter how big the rush is, your device and your problems will be heard first
Same Day Service: Broke your phone? Get it fixed the same day (in major metropolitan areas only)
Pickup & Delivery service: Can you bring your iPhone? Dont worry; Apple will pick up your device from your home, fix it, and deliver it to your home.
Trusted Original Spare Parts: No more worry about after-market spare parts, only genuine spare parts.
Onsite Service: You may schedule a technician to come to your home/office to perform quick repairs.
Express Replacement Service: You get a replacement device until your device is repaired.
What is the difference between AppleCare and AppleCare+?
Apple Care is the complementary 1-year warranty that comes with your iPhone when you purchase it. It lasts for 1 year, and if your iPhone 14 is facing any software or hardware issues, you will be able to get it fixed at no extra cost.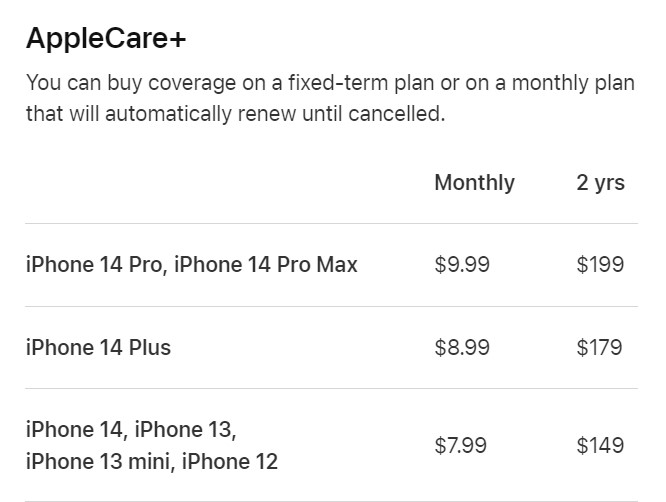 However, when the free 1 year warranty period cover is over, the charges to repair are quite expensive and might take a toll on your pocket. So in such cases, you can purchase AppleCare+ having an extended warranty of 2 years plus and covers accidental damage as well.
Is it worth getting AppleCare+ for my iPhone 14?
We understand that AppleCare+ is quite expensive, and not everyone might be able to afford it in one go. However, the sense of security you get with this service is quite amazing. As your device will be having additional 2 years of the warranty covering any software or hardware glitches that you might face. Whether it's a screen problem, the microphone not working, touch not responsive, camera issues, etc, everything is covered.
With the new Apple Care Plus protection plan, your device is also covered for unlimited repairs for accidental damage protection which is a game-changer if you work in a profession where you might anciently drop or damage your iPhone 14.
Here is a comparison of scenarios on what you purchase Apple Care+ for your iPhone 14 Pro device. Assuming you purchased the AppleCare+ plan for Jan 2022 – Jan 2024.
| | | | |
| --- | --- | --- | --- |
| Timestamp | Issue | No AppleCare+ | Active AppleCare+ |
| March 2022 | Speaker not working | 45$ + | No charges |
| July 2022 | Screen Broke | 220$+ | 29$ (service charge) |
| September 2022 | Back Glass Damage | 149$+ | 29$ (service charge) |
| January 2023 | Camera not working | 349$ | 99$ (service charge) |
| March 2023 | Battery health down to 50% | 99$ | No charges |
| August 2023 | Not able to make calls (software issue) | 29$ | No charges |
| December 2023 | Phone Theft/Lost | 1000$ (buy new) | 149$ (service charge) |
| Total Cost | | 1891$ | 306$ (+269$ AppleCare+ Theft protection plan) |
The above table is an assumption, the actual cost may vary depending on your region. The table assumed that you have purchased the AppleCare+ Theft Protection Plan (which is +70$ more expensive than the normal plan).
Again Apple Care Plus costs a lot, but given the benefits, the cost seems to justify itself. So make sure you judge your particular case scenario and make a calculated choice about whether this plan would be beneficial for you or not.
Conclusion
This brings us to the end of this FAQ on if you should buy AppleCare+ for your iPhone 14, 14, 14 Plus, Pro, and 14 Pro Max. I hope all your questions are answered regarding to AppleCare+. Please note that this service is not for everyone, and you should decide carefully if you wish to purchase one. As if you're a person who takes optimal care of your device, then AppleCare+ might not be an economical option for you. But if you're a person who accidentally drops their device often or in a profession where you have to use your device in wear and tear environment, then with AppleCare+ plan of just 199$ will protect your Apple iPhone 14 series from heavy cost repair charges.