Introduction
We use our phones all the time. Sometimes we want to work outside, or meet people from different places, but depending on where you live, this can be tough to do. This is where an iPhone location changer comes into play. There are geographical locations where some location-based apps in iOS devices do not work properly as they are either restricted or completely banned. If the same happens in your country, worry not, you can always use an iOS location changer. In this article will give you an in-depth look at the best app for changing your iPhone's location so you can surf on your terms and run location-based apps in a better manner.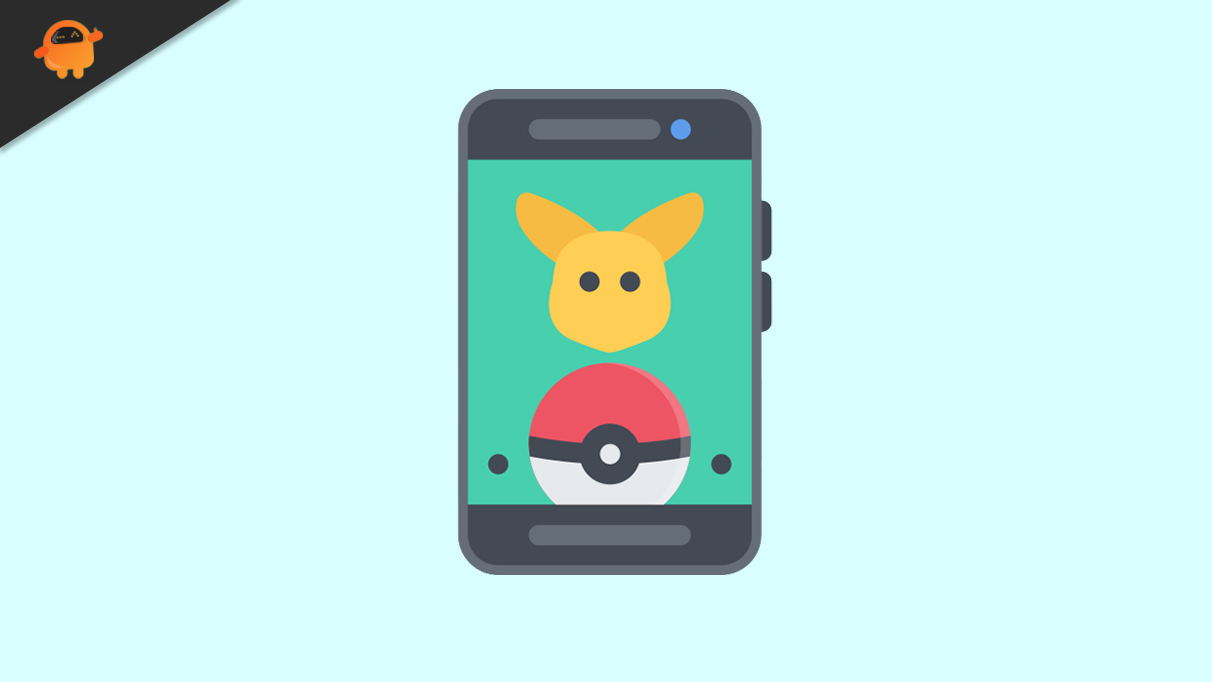 Part 1. Can iPhone Use iOS Location Changer?
The answer is a big yes! The advent of new technologies has made it possible to spoof locations on iPhone. You can use an iPhone location changer to tweak GPS in any location-based app. Wondering whether it is safe or not? It is, in fact, you don't have to jailbreak your iPhone to do that. However, it may become tricky for you to pick the right iOS location changer.
The app marketplaces are flooded with a variety of iOS location changers. Choose the right one, it will take a lot of effort like downloading and testing each one. But after getting the best one, you can easily beat your competitors in a location-based game like Pokemon Go, Ingress, and so on. Moreover, you can connect to any person in this world on a social media app with a fake GPS location iPhone.
Part 2. How to Spoof iPhone Location
To spoof iPhone location, you don't need to rely on VPNs anymore. Nowadays, you can use a wonderful tool called iToolab AnyGo for changing your location on your iPhone. It allows the users to tweak location on many apps and games that uses GPS location to function. You can opt for either teleport mode, jump mode, customized route more or even joystick mode too to fake your GPS location as per your desire. Let's have a look at the basic features of this amazing software:
Play LBS AR Games Conveniently

:

By enabling simulation like walking, cycling, or driving, you can enjoy playing games at a varied speed of 3.6km/h to 100km/h. Gamers can pause and resume their games anytime they want. What's more? You can opt for 2-spot movement, multi-spot movement, and import of GPX route files too.

Fake Location to Anywhere on Social Media:

With just one click, you can spoof your location anywhere in the world. This way, you can prevent the apps from tracking your location. It facilitates access to all Geo-restricted content including videos, films, music, and so on.

Do More At a Time:

You can spoof location in multiple iOS devices at a time by connecting them to your computer.

Multiple Modes:

Spoofing your location with iToolab AnyGo is easier than ever. It provides you the options of teleport or jump mode so you can choose any of them at your convenience.

Latest OS Support:

The iToolab AnyGo is packed with full support to the latest iOS 16.
Step by Step Tutorial
Step 1: Begin with installing the software after downloading it from the official website. Now, launch it and then connect the iPhone to the computer. Hit "Start" on the home screen.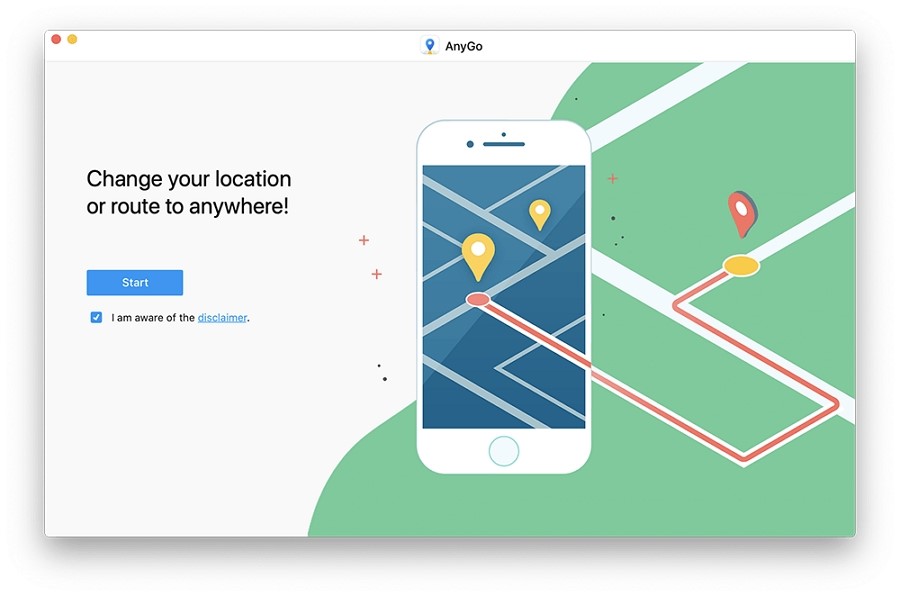 Step 2: Now, click on the "Teleport" icon placed in the upper right corner. Then, in the search box, enter the location where you want to move and click the "Search" button.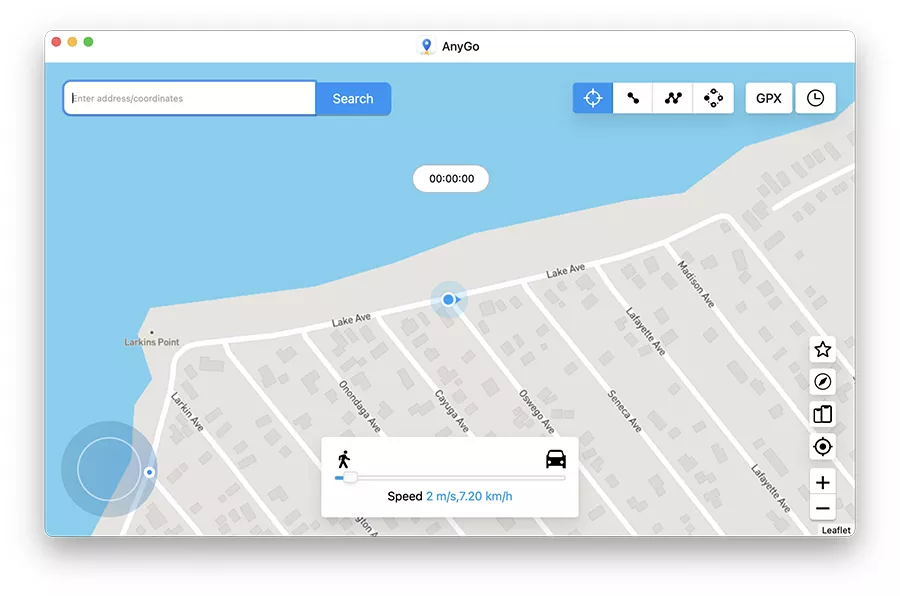 Step 3: Hit "Go" to teleport from your current to the desired location and you're done.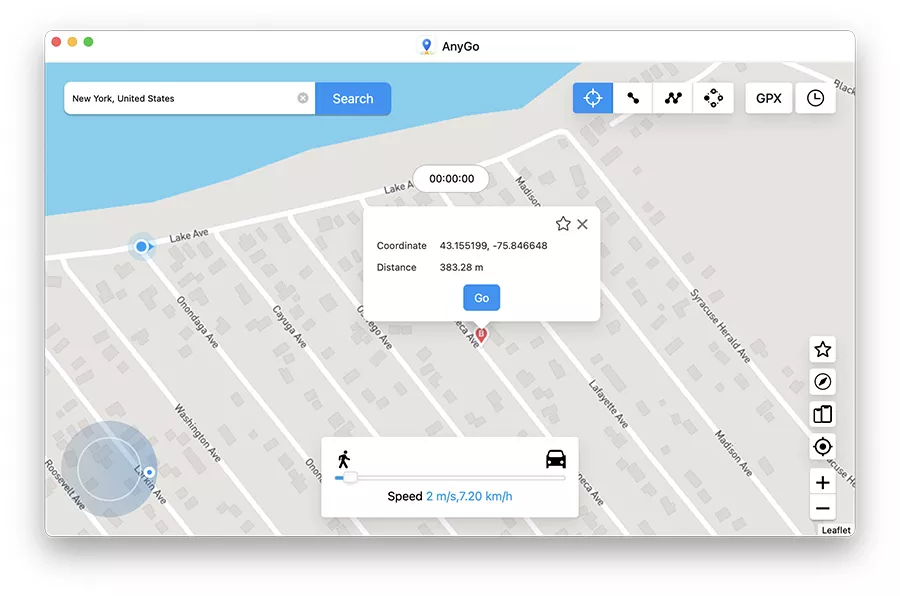 Use the Joystick Control for Flexible GPS Movement
Using the Joystick feature, you can easily move from one point to another on the map, and also let you change directions in real-time. It is present on the bottom left screen.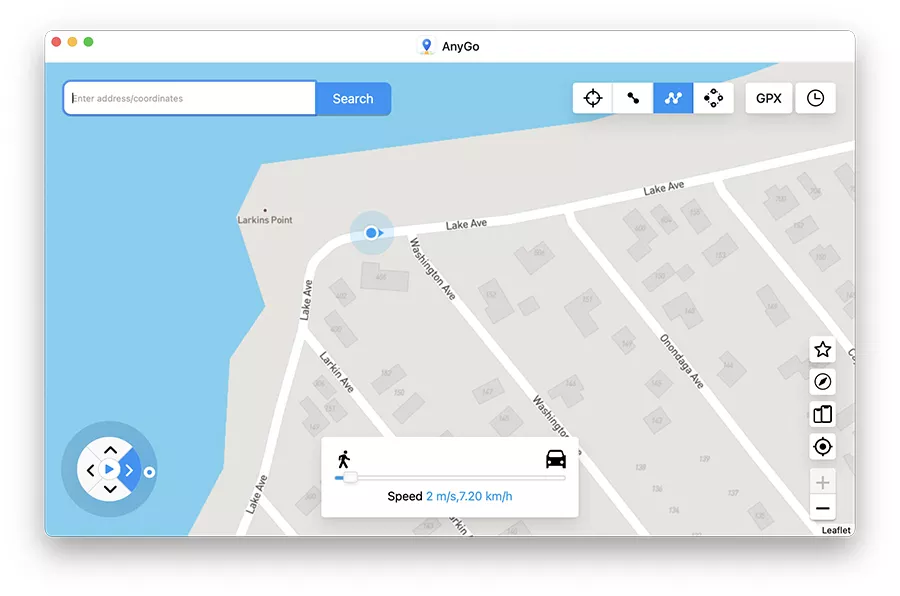 To make use of Joystick Control, simply drag the spot around the circle and your GPS location will start to move according to your navigation.
You can also make use of Keyboard buttons to move in a specific direction:
Hit "A" and "D" button or "left" and "right" arrows to change direction to left or right.
P3. How to Change iPhone Location Back to Normal?
Although spoofing location has some benefits but there are some disadvantages too. For instance, if you want to navigate somewhere in real life while having a fake GPS location on iPhone or check-in restaurants in real life, Google Maps will not help you as your current location is something else. Even other apps on your phone may misbehave due to the wrong location. To avoid such issues, you can simply restart your iPhone to restore the accurate location.
Generally, restarting your iPhone can fix this issue instantly but if it doesn't or if you don't want to turn your device off, get into "Settings" > "General" > "Reset Location and Privacy". This will reset your location preferences for all applications installed on your phone.
P4. What's the Difference Between iOS Location Changer and VPN
An iOS location changer will fake your GPS location whereas a VPN can only change the IP address, which gives the false idea of location change. When compared and if it comes to security, iOS location changer is still the winner because VPNs aren't reliable. You may have to compromise the browsing data and security while using a VPN. Some VPN servers track your browsing data and history to sell it to third parties so beware of using them. That's why many countries have banned their use.
CONCLUSION
So, what is your verdict? Should you use the iPhone Location Changer or not? The choice is ultimately yours, and you should always do what's best for you.
When it comes to iPhones, we believe that the iToolab AnyGo is a great tool to have at your disposal. It changes the location of your GPS using relative ease, so why wouldn't you want to give it a try. And if you don't like it after testing it out for yourself, you can simply uninstall the app without any guilt—you haven't lost anything! But no matter the reason, it's a brilliant application.