Watching live TV via IPTV from the UK is the best option. With these services, you have access to a wide selection of channels in HD, 4K, and 8K resolution. For a seamless entertainment experience, many of these services have native Android, iOS, Firestick, and Windows Apps. You can watch IPTV services that have an uptime of 99.99 %, sound quality that is excellent, and picture quality that isn't buffering or freezing. But, for some time, the users have been complaining that the IPTV is not working with a VPN. Well, that's strange, but here in this guide, we have tried our best to resolve this problem. Therefore, let's get started with our guide.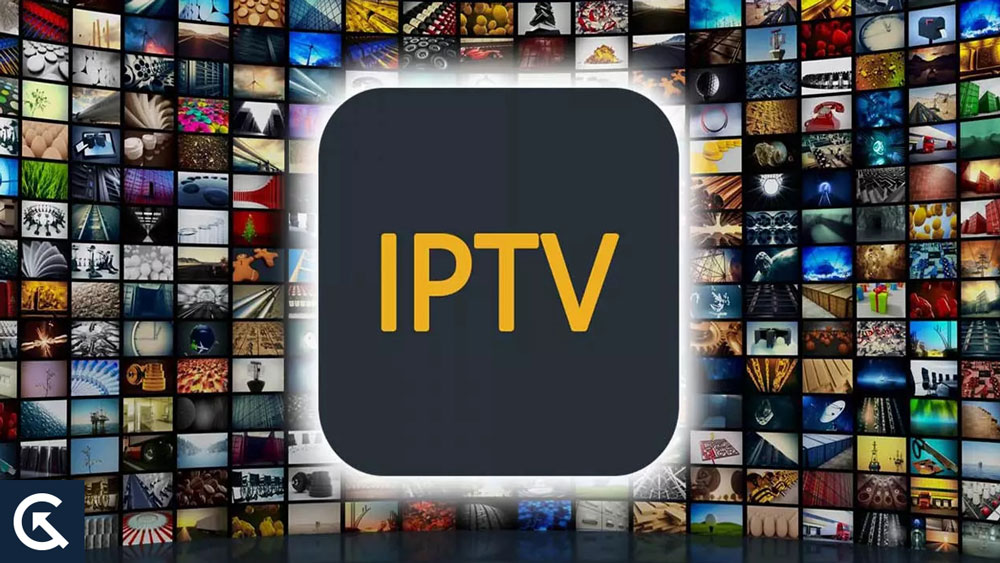 Why Is My IPTV Not Working With a VPN?
Occasionally, you may notice that your IPTV stops working or lags when using a VPN service. You may experience problems with streaming because your streaming service detects your VPN use or slows down your IPTV connection.
It would be best to try a different VPN provider, such as ExpressVPN, in these situations. Sometimes, a particular VPN server may be too slow. Your router may need to be restarted, or you may need to connect to a new server. Using a speed test will help you determine the speed of your connection.
If you are experiencing slow speeds across all servers, it might be time to switch VPN providers. There are some VPN providers that will not be suitable for streaming IPTV. It is possible that some IPTV services do not allow shared VPN connections but may allow dedicated IP connections.
It would be ideal to use a VPN that offers this type of coverage if you are in this situation. Whenever possible, you should use a dedicated VPN instead of a shared connection because it is more private. If your IPTV device isn't working, you could try restarting it.
In some cases, you will be able to watch IPTV while your VPN is working if you restart the device. These are the most common issues when IPTV does not work with a VPN. In case these steps don't work, please contact your IPTV provider for further assistance.
How to Fix IPTV Not Working with a VPN
So, here are some fixes that has the potential to resolve IPTV not working with a VPN issue:
Fix 1: Test other channels
In order to test your IPTV service, you need to test multiple channels. You know the problem isn't your network or hardware if only one or a few of them have problems.
Fix 2: Try a Different App
You may be locked into a specific provider and software if you use an IPTV box. Moreover, on your computer, mobile device, or smart TV, you can try a number of different services. You may need to try another IPTV app if the one you've been using stopped working, even if it's up to date.
Fix 3: Use a Different Device
IPTV boxes, Smart TVs, and streaming sticks can become outdated over time. They may no longer meet the requirements of current software. Eventually, old devices will no longer be able to download new app updates. In addition, older setups are unable to handle modern streams due to a lack of processing power and memory. It is fortunate that IPTV apps are compatible with both desktop computers and Android smartphones. You might want to consider upgrading your aging gadgets or switching to a computer or smartphone if they cannot handle IPTV.
Fix 4: Check the Internet Connection
It is the weak internet connection that causes IPTV to not work. For high-quality streaming, people need 20 Mbps, not 4 Mbps. When it comes to internet speed, people tend to think that 4 Mbps will suffice, but what they actually need is 20 Mbps. Here are some fixes you can try when your internet connection is weak.
You may need to restart your router or modem.
Thereafter, use an Ethernet cable to connect your device.
For a good internet connection, contact your internet provider.
Fix 5: Clear IPTV Cache
It may be possible to fix some streaming errors by clearing the IPTV app cache on your TV or mobile device. To get started, follow these steps:
Close the IPTV app once you have logged out.
To view your installed apps, go to Settings.
You will find your IPTV app at the bottom of the page.
Find options that say delete or clear cache or data.
You can also clear the cache in-app with apps like IPTV Smarters.
Fix 6: Update IPTV App
Your app may not be up to date with 2023 standards, which is another reason why IPTV isn't working. With frequent updates, glitches, and security issues can be avoided while access to new features can be gained. In most cases, you will receive a notification or a prompt to update your app regardless of what device you have. It may be necessary to search for or navigate to the app's settings to perform an update.
Fix 7: Try a Different Playlist
Despite the fact that most IPTV boxes and providers come with preconfigured apps, all IPTV software uses playlists as its foundation. To access the streams, you need to have access to a content library that contains channel links and other information. You might need a new playlist from a different provider if your channels have stopped working after trying other fixes. It is estimated that there are hundreds to thousands of them. It is possible to find IPTV playlists by searching for something like "IPTV Sports playlist" or narrowing down your query by entering "IPTV Playlists." To get started, follow these steps:
Find a new playlist or subscribe to an IPTV provider.
You can copy the M3U URL or download the file locally.
Locate the Playlists section within your IPTV app.
Choose the local M3U file or paste the URL into a new playlist.
Now that the playlist has been updated, your channels should also have been updated.
It is necessary to create an account and log in with your credentials to access premium providers. In some apps, you can manage multiple playlists and modify them as you wish.
Fix 8: Uninstall and Reinstall the IPTV App
If your IPTV is not working properly or the IPTV is faulty, there are times when you have to replace it. When this happens, you must uninstall the IPTV app from your device and reinstall it. Make sure there are no problems with the app when you reinstall it this time.
Fix 9: Use a Proxy
Proxy services give you access to geo-blocked content, though they do not encrypt your connection. In addition to converting IPTV UDP multicast traffic to TCP unicast, you can also use a proxy to do so. Some devices may be able to play streaming media more smoothly if this is done. You must ensure that your IPTV app is configured on the same device as your proxy server in order to use IPTV with a proxy.
So, that's all we have for you on how to fix IPTV not working with a VPN issue. Our team hopes that you find this guide helpful. Also, if you like this article, show us some love in the comment section.