Asus has just launched a great smartphone which might solve the problems of the notch in the modern smartphone! Asus ZenFone 6 has just been launched and its already creating hype between smartphone enthusiasts. The main feature about this smartphone is its flip camera system which extends high quality of rear camera into front camera. However, because of the moving parts inside this device, customers are wondering whether this smartphone is waterproof or not.
The modern smartphone needs to have an IP68 waterproof rating in order to facilitate many features. These might include underwater photography, telephone calls in rainy weather, etc. It seems like these features will not be available in ZenFone 6 since it has moving parts which can get damaged by water. Today, we will conduct Asus ZenFone 6 waterproof test in order to find whether this smartphone is waterproof or not.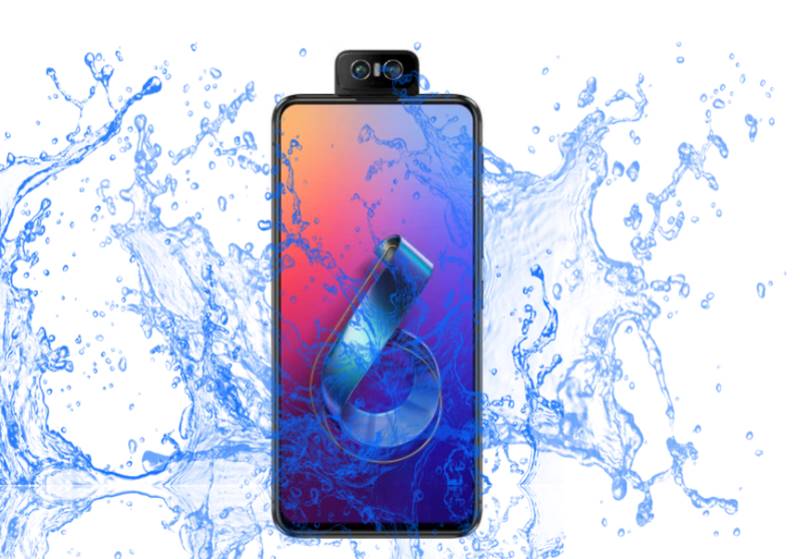 Is Asus Zenfone 6 Waterproof device with a flip camera?
The demand for a waterproof smartphone is increasing day by day. A waterproof smartphone is a kind of smartphone which can resist any possible water damage. You might have seen some devices which immediately gets damage when they come in contact with water. This is not true at all for waterproof smartphones.
Due to mechanical moving parts in ZenFone 6, it's extremely hard to make it splashproof or waterproof. We have seen many smartphones with moving parts which failed to provide splashproof or waterproof features. Some of these are:
According to the official website, there are no details mentioned for splashproof or waterproof rating for this device. This indicates that the device is not splashproof or waterproof by any means. However, we will still conduct the Asus ZenFone 6 Waterproof test to find out for sure.
Asus ZenFone 6 Waterproof test
Asus ZenFone 6 (2019) smartphone was launched on 16th May 2019 and quickly getting popularity because of its flip camera. However, this doesn't look promising when we are talking about waterproof smartphones.
In our waterproof test, we will dip the device under water for 30 seconds. After that, we will observe the device for any abnormalities such as screen flickering, camera fog, etc. But before that, have a look at the device specifications:
| | |
| --- | --- |
| Device Name | Asus ZenFone 6 |
| Screen | 6.4 inches, 1080 x 2340 pixels |
| Processor | Qualcomm Snapdragon 855 |
| RAM/ROM | 6 GB RAM | 64 GB ROM |
| Battery | Non-removable Li-Po 5000 mAh battery |
| Primary Camera | 48 MP f/1.7 + 13 MP f/2.4 (Ultra Wide) with autofocus |
| IP67/68 waterproof ratings | not found |
warning
This test is purely based on individual/team observation. This test will only give an idea whether a device is waterproof or not. So users are advised not to try this at home, as it might damage your device.
Conclusion
After conducting the Asus ZenFone 6 waterproof test, we came to the conclusion that the device is not waterproof at all. We do not recommend users to use this device near water bodies or in shower/rain. This might cause permanent damage to your device.
| | |
| --- | --- |
| Camera | Rotation mechanism making weird sounds | camera lens fog |
| Screen | working |
| Speaker | Distorted sound |
Users are recommended:
Not to take underwater photos with the devices
Don't make or receive calls in rain or while taking a shower
Not to take underwater selfies etc.