League of Legends is an online multiplayer battle arena video game developed and published by Riot Games back in October 2009. The game is available for Microsoft Windows and macOS platforms. However, this online game seems to experience server downtime quite frequently. So, if you're also facing the same issue or feeling that there is an outage problem or server downtime, then you're not alone. Here we've shared some of the details to check out the issue by yourself.
There are plenty of users who are reporting almost each and every day about the server downtime or network outage problem on the League of Legends game. As it's an online multiplayer action game, it's expected to have issues quite often. However, if you're facing any kind of similar issue, then we will recommend you to contact Riot Games support team via social media or the official website for further assistance.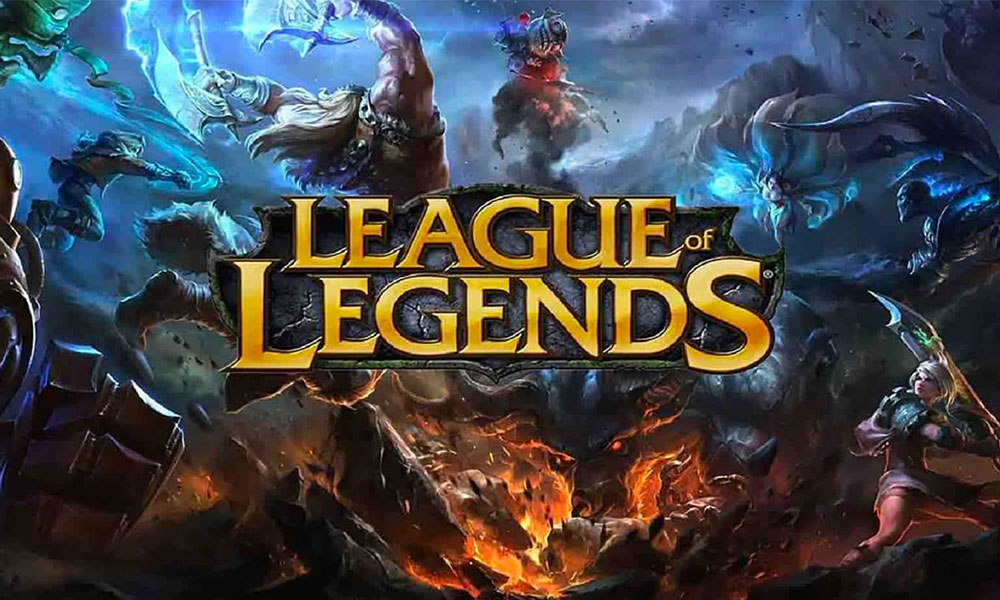 New Update on July 18, 2020: So, the Riot Games servers are down yesterday on July 17, 2020, and all the League of Legends players have faced server connectivity issues for a while due to the technical problems with Cloudflare service. Both the League of Legends and Riot Games were down in North America and some other regions.
However, the server issue was appearing for the League of Legends game in EU West and Oceania regions as well. For quite some time, players have faced matchmaking issues.
New Update on April 25, 2020: In the last few hours, many users on Twitter started reporting about the server issue in the League of Legends game. Even the Valorant game is also down. Here are a few tweets:
I smurf on fill support and now servers are down @LeagueOfLegends GOD DAMN!!!!!!

— Gabe (@DonGabrieI) April 25, 2020
Is anyone having issues signing on to League of Legends? @LeagueOfLegends @RiotSupport #LeagueOfLegends #RiotGames

— Jack London (@OM3GA_J) April 25, 2020
Heyyy, @LeagueOfLegends… This network issue dced me right after my promos match and… Well. Darn.

— Sizz – I'll bite you (@Sizzledbutt) April 25, 2020
Looks like #LeagueOfLegends NA server is down, but I was able to log into the PBE. If you have a PBE account and want to play that might be an option

— Sean (@seanwantsanrss) April 25, 2020
hey riot, server are like completely down, i try to log in, it puts me in a queue and then says session has expired

— woostly (@woostly) April 25, 2020
@LeagueOfLegends I've never played a game with as much technical issues as league like what is always going on

— ?AnemonePrayer? (@illumineaux) April 25, 2020
New Update on April 2, 2020: In the last 24 hours, there were some possible problems found with the League of Legends game on the Down Detector site. Meanwhile, plenty of users have reported for the server downtime or outage issue in the last 24 hours and most importantly at around 1:15 hrs EDT more than 2,000 users have reported on DownDetector.

Here are some of the tweets mentioned below.
League of legends OCE servers down? #LeagueOfLegends

— zbajah (@zbajah1) April 2, 2020
Why is the match history still down??? It's been over a week….

— broculus_ ▶️ | LIVE! 🔴 (@broculus_) April 2, 2020
@riotgames @LeagueOfLegends why does ur game make my internet disconnect i am going to explode

— puswa (@nickpino_) April 2, 2020
Updated on April 1, 2020: It seems that the League of Legends game has some issues on April 1, 2020, at around 6:09 AM EDT and 4:09 PM EDT, according to the Downdetector site. Here are some of the tweeted reports by the users.
https://twitter.com/freedom4punchy/status/1245439071264157706
so far trying this patch the client says i'm offline yet the log in says i need consent to log in

— warbeast (@crazyteemo) April 1, 2020
https://twitter.com/ThermoTwitch/status/1245438289479380992
Anyone else have login problems in #EUW? #LeagueOfLegends @loleu @RiotSupport

— Sebastian Ziegler (@SZharyn) April 1, 2020
https://twitter.com/markus_certo/status/1245435999578177538
Is League of Legends Outage / Server Down?
If in case, you're getting issues with your League of Legends game launch or loading or crashing or stuck at the loading screen or if you feel that there is a server down problem, then you should do the following steps.
You can open the Down Detector site on your mobile or PC using a web browser.
Now, type the game name on the search bar and hit the search button.
It will show you the real-time possible problems on that particular game like server downtime or outage issue in the last 24 hours.
Additionally, you will get a full list of reported tweets by the affected users with a specific date & time, Live Outage Map, Resolved issues, most reported problems based on the issue like gameplay, website, log-in related issues, etc.
In that scenario, if you're facing the same issue for a longer period of time, then you can contact the support team to fix the issue.
Here are the support team:
Additionally, you can follow some of the possible workarounds below to fix this issue.
Make sure to check your internet connection speed and stability at first.
Try to use a wired ethernet connection instead of Wi-Fi to check whether the issue is fixed or not.
You can log out from the game account, reboot your PC, then launch the game and log back in.
Ensure that Windows and graphics driver versions are fully updated.
Use any VPN or Proxy Server for once to check for the issue.
That's it, guys. We assume that you've found this article useful. For any queries, you can comment below.