The new ZTE Blade 20 is an entry-level smartphone that costs less but has a ton of features. Whenever such devices come, customers always demand for waterproof or splashproof protection as well. So is the new ZTE Blade 20 waterproof device? Well, today we will find out in our ZTE Blade 20 waterproof test.
The main point of attraction in the new ZTE Blade 20 is its magnificent design and the triple camera system. The camera portion is designed as same as of the new Pixel design. But is the new ZTE blade 20 can survive spill or water damage? Well, this is what we have to find today. We will test the device for any waterproofing measures and will conduct a throughout ZTE Blade 20 waterproof test to find out the truth. So stay tuned with us.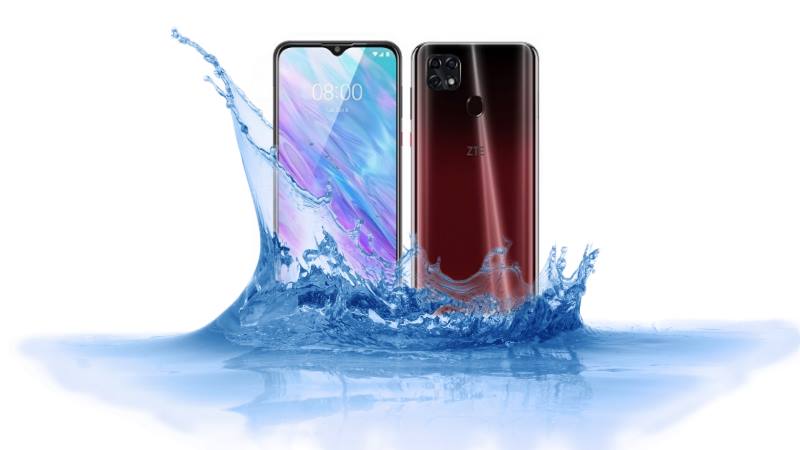 Is ZTE Blade 20 Waterproof device?
For any smartphone to be waterproof, it must possess certain IP ratings. These IP ratings can tell us whether the new smartphone is waterproof, splashproof or both. Many modern smartphone manufacturers are now including IP67 or IP68 ratings with their devices.
info
An IP rating is an international standard that is used to define levels of sealing effectiveness of modern smartphones. These IP ratings are presented in the form of IP followed by two numbers.
IP68 rating is the best that a smartphone can hold. However, it is important to note that this IP testing is done against freshwater. So you might end with slightly different results against saltwater or other liquids such as soft drinks.
According to the official website of ZTE, there are no IP67 or IP68 waterproof ratings mentioned on the site. Which means that the device is not actually waterproof. This is expected from a device which comes for low segment cost. However, there are many companies that provide splash-resistant devices at such cost. So we will conduct a small waterproof test on ZTE Blade 20 to find out whether it is splash resistant or not.
ZTE Blade 20 Specifications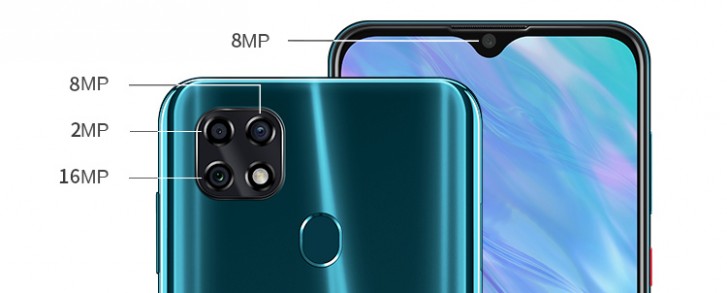 ZTE Blade has a massive 6.49″ LCD with a resolution of 720P. It comes with an aspect ratio of 19.5:9 which is quite impressive given that price segment of the device. ZTE Blade 20 is powered by MediaTek Helio P60 chipset and coupled with 4GB of RAM. It has enough power to handle all day to day tasks and some mediocre gaming experience. It also has a large 5,000 mAh battery and also supports fast charging via an 18watt adapter.
As far as the camera department is concerned, it has got a triple camera system. The rear features a triple camera with a 16MP main shooter, 8MP ultra-wide-angle cam (120°) and a 2MP depth sensor. Inside the notch in the screen is an 8MP selfie camera. Both front and rear cameras feature HDR modes and AI enhancement.
ZTE Blade 20 Waterproof Test
Despite all the killer features, it's sad to see that ZTE Blade 20 doesn't come with a waterproof body. However, it might be splashproof and dustproof. So we are going to perform a quick ZTE Blade 20 waterproof test to find out the truth.
warning
This test is purely based on individual/team observation. This test will only give an idea of whether a device is waterproof or not. We recommend users not to try this test at home, as it might damage your device.
| | | | |
| --- | --- | --- | --- |
| Device part | Waterproof Test | Splashproof Test | Dustproof Test |
| Camera | water fog in-camera lens | camera fail | dust in lens |
| Screen | flickers/ white screen issue | works | works |
| Speaker | works | works | no dust in speaker |
Upon conducting the waterproof test on ZTE Blade 20, we can come to the conclusion that the device is not waterproof or splashproof. However, it is dustproof to some extent. We recommend users not to use this device in rain, shower or anywhere near pools or lakes. Also, keep special care of your device since its not officially waterproof.
What to do if your device is not waterproof?
Since your device is not waterproof, we advise you to take proper care of your device. You can follow these steps to do so:
Not to take underwater photos with the device
Don't make or receive calls in rain or while taking a shower
Not to take underwater selfies etc.
Do not drink coffee, soft drink or alcohol when you're using your device.
In case your device gets water damage, keep the device in a box full of rice for 1 hour and check with the nearest service center.