JBL Flip is the best compact stereo speaker with JBL sound that fills the room. However, the JBL Flip with Bluetooth support is the perfect stereo system for tablets and smartphones. Also, it has a built-in bass port and two 1-5/8-inch drivers, which make it the most prominent portable package.
Moreover, the JBL Flip is powered by a built-in Li-ion rechargeable battery, ensuring that the speaker can play for up to five hours and is easily paired to any Bluetooth-enabled device.
However, although the JBL Flip is very good in terms of performance, still sometimes users complain that the JBL Flip shows no sound error. However, this is why we think this guide is needed, as here in this guide, we have mentioned some best fixes that will help you resolve the no sound error. So, let's check out the fixes.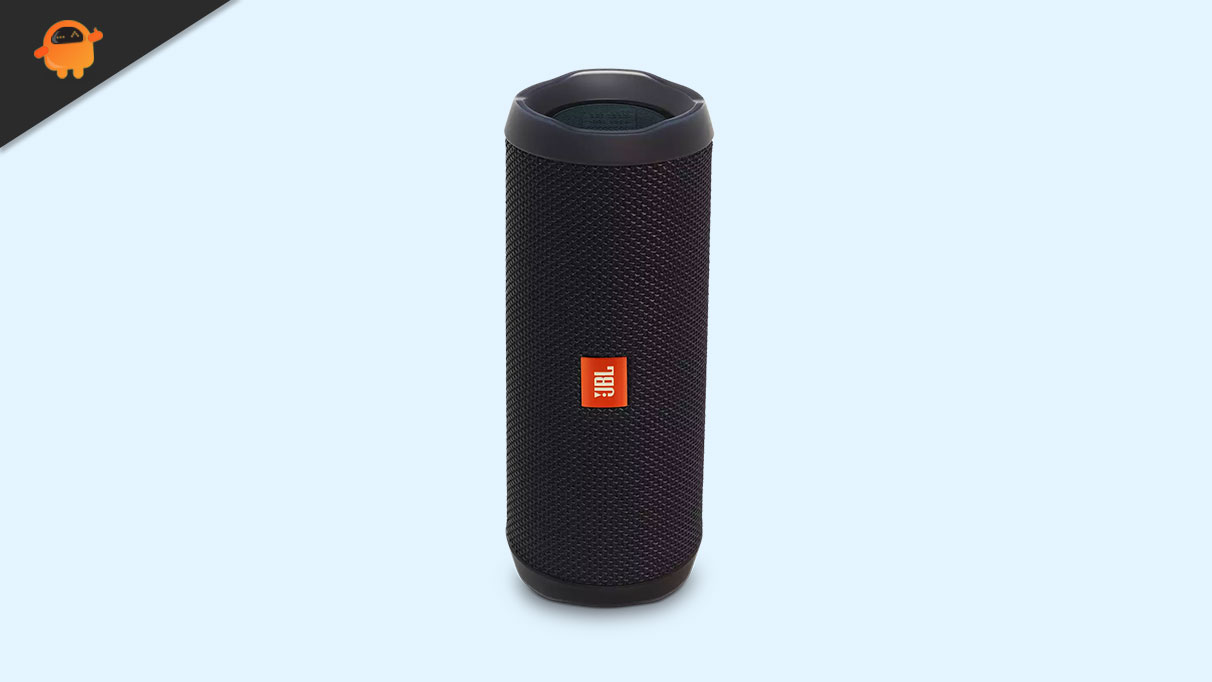 | | |
| --- | --- |
| JBL Flip Models | JBL Flip, JBL Flip 2, JBL Flip 3, JBL Flip 4, JBL Flip 5 |
How To Fix JBL Flip No Sound At All
If you are encountering no sound issue with your JBL Flip, then we suggest you try these fixes, as all these fixes have the potential to resolve this issue. So, let's get started with them:
Fix 1: Reboot Your Speaker
There are several basic reasons why your speakers may not sound properly when trying to fix them. Occasionally, however, you might just need to reboot the computer to remedy extensive hardware issues. So, you must also try rebooting your JBL Flip and check if it helps.
Fix 2: Reconnect It
If you are continuously facing the no sound issue with your JBL Flip, then try reconnecting it several times will be another option that has the potential to resolve this kind of issue. So, disconnect it from your device and then try pairing it again. Therefore, do this several times and check if the no audio or sound issue gets resolved or not.
Fix 3: Check Your Device Volume
If you are already frustrated about the lack of sound on your JBL Flip while connecting it to your PC, you are likely to overlook this important troubleshooting tip.
Sometimes, the problem is not with our speakers as the device to which the speakers are connected has some issues. So, you need to troubleshoot this with these steps; you can find out what your volume setting is on Windows easily:
The sound icon appears in the bottom-right corner of your screen.

Right-click

to activate.

Click Open

Sound Settings

once you have opened the window.

Next, click

Sound Control Panel

.

Click the

Playback

tab in the Sound Control Panel.

After that, right-click on the

Default Sound Device

with a green checkmark on your window.

Then, hit the

test

to an audio test.

If your device's sound starts working, you will see a green bar moving towards the right.

If it is not working, make sure to right-click on the

default audio device

and select

the properties

option.

After that, select the

Levels

tab and slide it upward to unmute it.
Fix 4: Change Your Audio Device (For PC)
Generally, the most common advice for fixing anything sound-related is to check the device to which you have connected your speaker, as most of the time, the issue is not with your sound system, and the main culprit is your device. This means that your computer might need to be restarted if you are facing the no sound with your JBL Flip while connecting to your PC:
Restart your computer. If this doesn't fix the problem, your audio device may need to be changed.

However, to do this, open up the

Sound Control Panel

, then select the

Playback

tab.

From the dropdown menu, choose

another audio source

.

Click on

Set Default

.
Fix 4: Update Your Audio Drivers (For PC)
Updating the Audio drivers will be another option that you can try to resolve this type of issue. Therefore, if you are using your JBL Flip with your Windows PC, then we advise you to follow the below steps to check for the audio driver's update:
Initially, open the

Device Manager

.

Next, expand the

Audio inputs and outputs

tab.

Right-click on your audio device manufacturer name and hit the

Update Driver

option.
Fix 5: Disable Audio Enhancements
Although third-party speaker manufacturers like JBL often use these enhancements, they often focus more on quality than compatibility.
Sometimes, however, there can be an issue with the Windows in-built audio enhancement feature due to various reasons. So, it is better to first disable it and then check if it helps. However, to disable this feature, these steps will help you:
Initially, open the

Sound Control panel

and select the

Playback

tab.

After that, select the

Properties

tab on the

audio device

using the right-click menu.

Now,

deselect

the

audio enhancements

option under the Enhancement tab.
Fix 6: Make Sure Your Speaker is Fully Charged
Sometimes a low battery issue also causes no sound error as your speaker automatically goes into battery saver mode. Therefore, you must have to always make sure that it has at least a 20 percent charge.
So, this time, we advise you to keep charging it until the JBL Flip gets fully charged. Then, connect it to your PC or mobile to check whether no sound issue gets resolved or not.
Fix 7: Check For Damage
It is good to take extra care with Bluetooth speakers because they can be easily damaged. Therefore, it is suggested to take your JBL Flip to your nearest service center if you find any damage, crack, or dent.
Unfortunately, the speakers have become damaged internally in many cases, which is extremely troublesome. When a speaker suffers an internal defect, it has an infrequent circumstance of being fixed, even at JBL's service centers.
Fix 8: Connect To Another Device
So, suppose you think that the no sound issue with your JBL Flip has only occurred when you connect it to any particular device. In that case, we recommend you to change your device and check if the same issue is occurring while connecting it to different devices.
However, if it works fine with different devices, your previous device may have some compatibility issues.
Fix 9: Try Playing Different Content
Possibilities are also there that any particular content that you are watching or listening to a song may have no sound, due to which you are getting this no sound error with your JBL Flip. So, in that scenario, we suggest you to play another content on your device, then check if the sound is properly coming or not.
Fix 10: Contact To Support Team
There are chances that the fixes mentioned above won't work in your case as the reason behind the issue is different. So, in this situation, it is advisable to try contacting the JBL official support page and if your speakers are under warranty period, make sure to claim that.
So, that's all about fixing the JBL Flip no sound at all issue. We are just hoping that you find the troubleshooting methods discussed above in this guide have helped you. Nonetheless, if you want to share your thoughts on this topic, feel free to contact us by commenting below.