It's been more than a decade or so since electronic items, especially smartphones and other fully electronic or battery-reliable devices surfaced in the market worldwide. But somehow the electric vehicle (EV) department got unnoticed for so many years and now within two to three years, it seems that the EV market is growing rapidly for its reliability and low maintenance cost. Unfortunately, there are 10 common Reasons Why Kia Niro EV or Kia EV6 Won't Start.
Yes! Just like possible flaws of other fully-equipped electronic devices, it looks like EVs (Electric Vehicles) are also prone to some issues or we can say faults where a user can encounter them. The most basic and widely encountered issue is not starting your electric vehicle which may happen due to several reasons. Well, if you're also one of the victims of encountering the same then don't worry. Here we've shared the top 10 reasons behind that issue.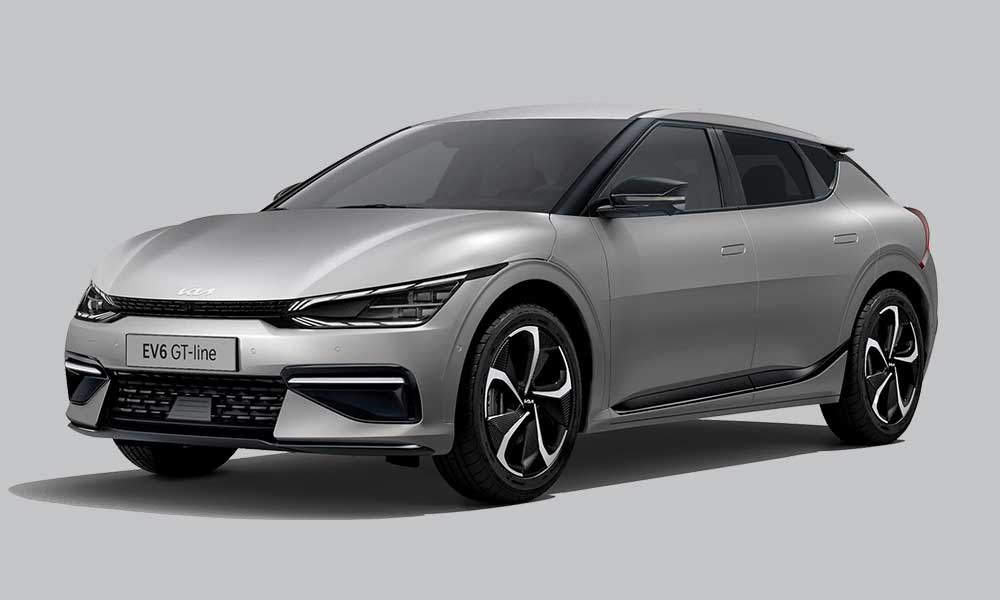 10 Reasons Why Kia Niro EV or Kia EV6 Won't Start
Though the Tesla brand is taking a lead in terms of offering a fully-fledged and AI-equipped electric vehicle in multiple models or series, it seems that some other brands are also getting into the competition to make it tough for everyone. More and more people are investing in Electric Vehicles (EVs) or Battery Electric Vehicles (BEVs) for a better future. While the Internal Combustion Engine (ICE) cars may also arrive pretty soon in the market to reduce pollution.
Talking about both the Kia Niro EV and Kia EV6 are the latest 2022 models that have been launched in the market. Both models are excellent in terms of the overall design, form factor, better driving range, high performance, better charging technology, plenty of features, and so on. However, the battery-powered electric vehicle does have its own sort of drawbacks or issues that we can't deny. Though EVs are easier to maintain and use, that's not the case for all.
So, if your Kia EV6 or Kia Niro EV model isn't starting at all then you can read this full article to know more about the possible reasons behind such an issue. Taking precautions for such reasons may come in handy for you. Now, without further ado, let's jump into it.
1. Battery Overcharging
The first reason may be related to the battery overcharging or a poor charging habit. Well, a careless charging habit will eventually shorten the battery life cycle of your electric vehicle within a couple of years rather than what's expected to be. Try not to overcharge your EV's battery because most people do prefer charging their devices at overnight condition or multiple times in a single day. While some users may charge the EV after draining the battery to 0%.
It can affect the battery life because the overcharging process is damaging the chemical due to excessive heat. While the battery will get damaged significantly if you start charging the EV when the battery level gets too low. Make sure to maintain a time schedule to charge your EV and try to charge it before the battery level gets too low. After consuming 80% of battery juice, it's mostly recommended to charge the battery for a better life.
However, if you're facing range anxiety because the EV battery level becomes low all of a sudden or drains a lot faster then make sure to get it checked professionally via the manufacturer's service.
2. EV Inverter is Overheated
The Inverter unit may get overheated due to restless usage of the EV. The same issue may also happen with your EV's Converter because some electric cars do have it. Both converter and inverter units do generate a lot of heat which can impact the machine performance. Though they've specific ventilation systems to dissipate heat a lot better, everything is possible even after precautions. So, maybe cooling systems are clogged with dust/debris.
The C/I unit or Inverter is so much important in EV because it supplies electricity to the electric motor. Make sure to occasionally check out the C/I unit or Inverter unit whether it's in proper condition and working fine or not.
3. Battery Life Cycle is Completed
Though Kia Niro EV and the Kia EV6 do have a certified battery capacity to provide an exceptional driving range in a single full charge, it still can drain faster and reduce the mileage all of a sudden. One of the most drawbacks of the EV is the range anxiety. Even though the battery level is showing sufficient a couple of minutes ago, it can suddenly reduce significantly which can eventually trigger anxiety about whether you can reach your destination or not.
Well, in that scenario, either the software of the EV or the battery life cycle, or even the factory defect reasons may apply. Mostly the battery life cycle may get completed within a few years if you have used your EV continuously to its maximum potential. Over a period of time when the battery health becomes low, it will provide you lesser mileage in long travels even if it's fully charged as compared to a newly purchased model. Yes! It's obvious.
Generally, an EV battery does have a maximum of 100,000 miles of driving distance lifetime (expected). But if you drive your car on the busy roads, traffics, around the city roads for a few years, the chances are high that you'll start getting drastic shorter mileage even in the eco mode. So, if you have a newly purchased EV then make sure to drive in the eco mode from the start of its usage with a limited speed to get more mileage in the long run for years.
4. Factory Faults on your EV
Sometimes your electric vehicle may have some factory defects out of the manufacturing unit that you may experience while driving it. The chances are quite high that you may not notice any kind of manufacturing fault in the test driving or while purchasing it. As the Kia brand offers 3 yr/unlimited km warranty for its all vehicles including electric ones, it'll be much more convenient for an affected user to get it repaired or replaced (if applicable).
Sometimes a common and major fault can be found by the multiple users after purchasing and driving the EV for a few months. In that scenario, if the issue is quite major then the manufacturer is all responsible to blame. Luckily, the manufacturers are active enough to sort out such issues via software updates or even professional repair. So, get your EV checked with the authorized manufacturer store or service center.
5. Road Salt is Troubling your EV
Kia EV6 and Kia Niro EV crossover SUV models have a subtle sedan design as compared to other EVs. You might not see much stuff under the hood except for the traction motor, converter, controller, batteries, charger, gear reducer/transmission, cooling system, and more. However, that doesn't mean that they're not in danger of corrosion or water. Basically, EV engine motors are placed nearly to the wheels. It means some elements may contact with road salt.
Well, road salt is aggressively corrosive and used to melt down snow or ice on the roadway. As it's necessary to be used on the roads in the winter season or in hill areas throughout the year, it may damage to EVs with moisture and corrosion. So, the rust may also damage the internals which leads to short circuits.
6. Key Fob's Battery is Dead
The best part of the next-gen electric vehicles is that you can start the car without using a key. The keyless car or the unlocking & starting of the car using your smartphone app is really good in terms of several aspects. But if your Kia Niro EV or the Kia EV6 key fob isn't working to unlock the car or even start the engine then maybe the key fob's battery is expired.
You should replace the key fob's battery to start using it again. Somehow if replacing the key fob's battery didn't come in handy then make sure to get it checked at your nearest official service center.
7. Your EV Requires a Restart
Just like other electric devices, your EV may also require a quick restart which can eventually fix multiple glitches in no time. It's always recommended to reboot the electric car before heading to the service center or manufacturer support. Just restart the EV and then wait for around a couple of minutes before using it. As always, if restarting your electric car didn't help to fix the Kia Niro EV or Kia EV6 Won't Start issue then you can follow the next method.
8. Issues with the Charging Port
The charging port issue may also be one of the 10 reasons behind the Kia Niro EV or Kia EV6 Won't Start issue. If in case, you're living in a colder area and you haven't charged the EV for a few weeks or so, the chances are high that your charger's port switch is frozen unexpectedly. In that case, you can try keeping it under a high voltage light or use a hairdryer to slightly heat up the charging port switch.
Whereas if your cable is stuck to the charging port, you can manually unlock it by using the manual cable from the trunk. Do keep in mind that always unplug the cable from its charging port when not in use.
9. Replace the 12V Car Battery
There can be two batteries placed inside your EV such as a lithium-ion battery and a 12V lead-acid battery. If your car's battery is completely drained and your EV isn't starting at all that means you will need to replace the 12V car battery. Now, the lithium-ion battery will start recharging properly. However, if that didn't help then make sure to replace the lithium-ion battery too. Well, get it checked with a mechanic first.
If required, you can buy one from the nearest automobile shop for around $100 unless you're not interested to visit an authorized service center. That depends on you.
10. Issues with your EV Software
Kia is known for providing required software updates via OTA to its EVs. So, you should keep checking for the available software update from the mobile app or the car's dashboard. It can basically fix some bugs and include additional features. An outdated software version may have some stability or performance issues in most scenarios. If in case, you're unable to install software updates on your Kia Niro EV or Kia EV6 then contact to manufacturer support.
11. EV becomes Overheated
Most of the regions go through hot weather throughout the year which can affect your EV's cooling system and performance due to overheating. While if you tend to park your EV under direct sunlight for a couple of hours or even for full hot summer weather then the chances are high that your electric car is going through an overheating issue. So, it's better to park your car under a shaded parking place and avoid starting it for sure when it's overheated.
That's it, guys. We assume this article was useful to you. For additional queries, you can comment below.