Warframe is a free to play action role-playing video game combined with a third-person multiplayer shooter that is online. Digital Extremes developed the game and is thus available to all the major platforms, including Xbox One, Microsoft Windows, Play Station 4; moreover, a version is also available to Nintendo Switch. You get to unlock many Warframes in the game as the name suggests, and they fight with enemies. One of those enemies is Sergeant, who is a boss. Yes, he is the final boss in the system of the Phobos in the game Warframe. This guide is all about the strategy to defeat him.
Talking about the gameplay, players control members of the Tenno, who are an ancient race of warriors who have woken from centuries of sleep in the future. Now they find themselves in an apocalyptic war of the Planetary System with different factions. The story revolves around this, along with unlocking different Warframes and their abilities. Now the users who are playing this game, then enter the Phobos System, have to fight with a final boss, Sergeant. Most of the players are unable to do that, so they requested a strategy guide. And we are here with it. So if you are one of those players, then look no further as you have landed on the right page. So let's get started.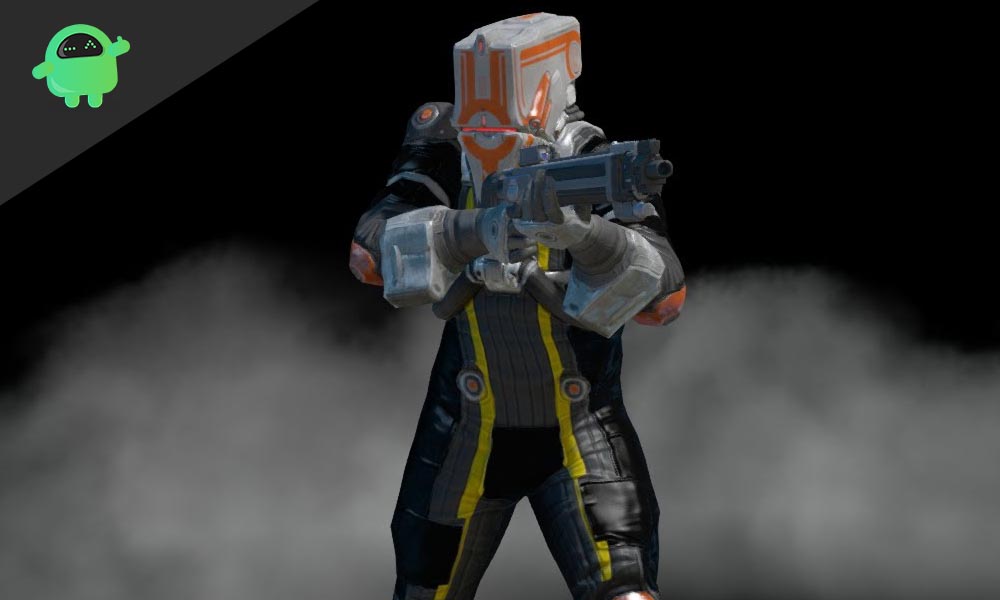 How to Kill The Sergeant in Warframe
The Sergeant in Warframe is the final boss of the Phobos System. You will find it difficult to tackle him even during sorties. Moreover, the fight can be awkward if you are new to the game, then it will not be less than a disaster. But keep on reading, and you will get the method to knock him out of your way.
You will find the Sergeant in the Illiad node on Phobos. You cannot differentiate between him and a simple Corpus enemy sniper, although there are hard to notice differences. The Sergeant is armed with a Lanka, and it fires slowly does excellent damage. Moreover, he can also go invisible. You will face the most struggle from Sergeant Shield. It also recharges very fast. Reality is it starts recharging whenever you stop giving damage. However, if he enables invincibility, then he can take damage from melee attacks.
Now the strategy to defeat him is that his shield is weak to Impact, Toxin, and Magnetic Damage. Moreover, his heath is weal to Slash, Toxin, and Viral Damage. Here the main trick is to focus on Sergeant when he is visible and when he is invisible focus on other enemies. If you can do it, then it is best to chase the invisible Sergeant and hit him. This way, he won't be able to recover health, and only his shield will work. Now damage his shield using Impact and Toxins. This will continue to cause damage, do this until his shield drops. Now you are ready to beat him. Land blows using Slash and Toxins, and you will be able to take him out.
Somethings Worth Considering
Before taking on the Sergeant you should consider a few things. The first thing is that you have to watch out for Lanka Shots. It is so dangerous that it can take you out with a single blow. Try to dodge it as much as possible. If you face problems try to play with your squad, then there will be comparatively fewer problems. After you beat the Sergeant, you will be rewarded with Mag components, which can be Chassis, Neuropatics, or Systems.
Overall, beating the Sergeant looks rewarding and do try it yourself after reading this guide. Believe in yourself, and half of your work is already done.
Wrap-UP
This guide was to help the players of Warframes who were facing difficulty in defeating Sergeant. After following our strategical guide, players will be able to do this. We hope this guide helped you. If you have any queries or feedback, feel free to comment down below with your Name and E-mail ID. Likewise, check out our iPhone Tips and Tricks, PC tips and tricks, and Android Tips and Tricks for more such tips and tricks. We urge you to participate in the $100 giveaway by subscribing to our YouTube Channel.